When most of us take an elevator, it's a mundane ritual, nothing to write home about. But for some pets — notably, our four-legged companions afraid of confined spaces — that short vertical journey can be harrowing. Mel, a TikToker with a knack for brightening her pup's ride, has turned a simple elevator trip into a jam session that has grabbed 18.5 million eyeballs — and wagging tails.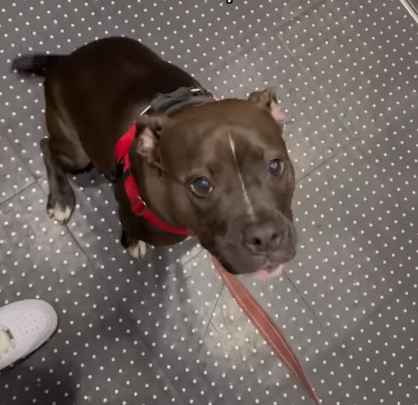 Under the username @macrosbymel, she belted out a heartwarming tune titled "She's So Brave, She's Well Behaved, She Is Not Afraid," as her dog looked on, visibly delighted. The chorus reverberates: "She's powerful, she's a good girl, she's the whole world!" The best part? A treat awaits the fluffy participant at the end of this delightful ride.
The video struck a chord, spawning a pet-bravery movement among TikTok users. So, is your pet in need of a little courage boost? They may just need a little musical number.
Don't forget to click that share button and spread the paw-sitivity!
You can find the source of this story's featured image here.
Want to be happier in just 5 minutes a day? Sign up for Morning Smile and join over 455,000+ people who start each day with good news.