Teachers tend to leave an indelible mark on their students, but sometimes it's the students who touch the lives of their teachers in a very beautiful way.
Eight months ago geography teacher Muharrem Poyrazoğlu left his job at the Cemile Yeşil Anatolian High School in the Çorlu district of Turkey. He didn't leave because he took another job, nor did he simply retire. Muharrem left his beloved students behind because he was diagnosed with stomach cancer and forced to undergo months of treatment.
When Muharrem was finally in remission he was eager to return to his students. He'd dedicated his entire career for over 27 years to educating young people, and he was excited to return to the classroom cancer-free. What Muharrem didn't realize was that his students were equally excited to have him back!
On the day he returned, students conspired to give him an epic welcome back party that he'd never forget. They started by hatching a plan to shower the teacher with colorful balloons and confetti, and then they waited in the school's open stairwells for their moment.
---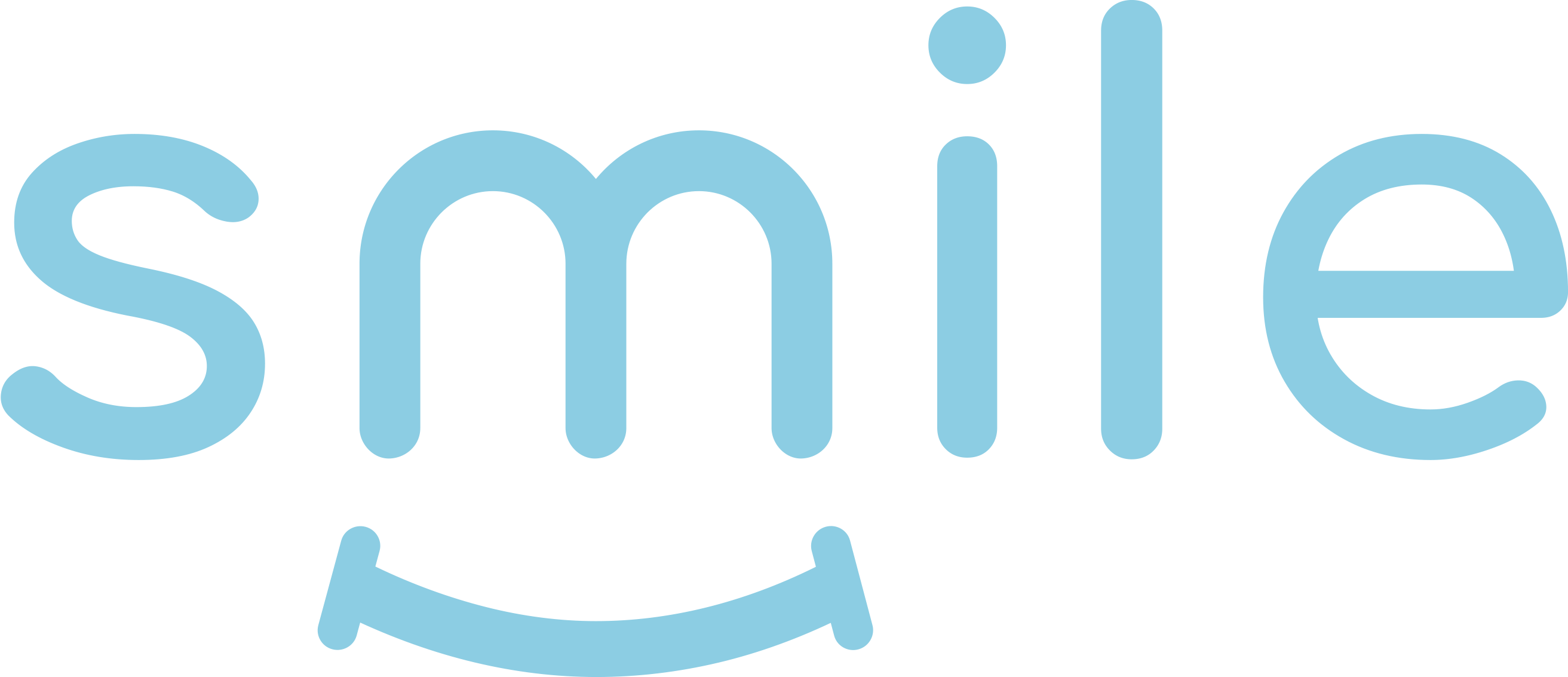 Sign up for our free daily email.
Stay inspired 6 days a week with Smile by InspireMore,
the #1 good news email read by 700K+ people.
---
As Muharrem and his wife walk into the atrium the students released their bounty, and suddenly the entire room was filled with balloons. Students cheered and held up handmade signs to welcome Muharrem "home," and the teacher seemed instantly overwhelmed by the show of love and support.
As he paused to take in the scene before him, students launched into a Turkish song called  "Senden Daha Güzel" by Duman. The lyrics of this song include the heartfelt words, "I've never seen anyone more beautiful than you / I've never known anyone more special than you."
Muharrem's family rushed to hug the weeping man as he struggled to take hold of his emotions. Later, he thanked the students for the warm welcome, telling them:
"I thank you all; first and foremost my big family, each and every one of my colleagues and our school principal, my beloved friends, all of my students who supported me through these eight months, this difficult time by calling me, texting me and (cheering me up) with their sassy and funny videos and photos, and reuniting me with my home. I love you all."
It's so sweet to see high school students showing such compassion for a teacher. It's clear that these kids truly respect and admire the man who has devoted his life to teaching them, and the feeling seems to be mutual. He must have taught them well to have produced such loving teens with open hearts!
Watch the heartwarming welcome home video below, and don't forget to share.
---
Share your story & inspire the world.
If you have an uplifting story we would love to hear about it! Share it with us here.
Want to be happier in just 5 minutes a day? Sign up for Morning Smile and join over 455,000+ people who start each day with good news.