Holiday shopping for the ones you love can be a lot sometimes. Do you go with a gift that's all fun or more on the practical side? With Pair, you don't have to choose! Since 2017, this innovative company has been on a mission to change the eyewear industry for the better, and in more ways than one.
For starters, they circumvent traditional channels in order to provide folks all around the world with affordable options. Best of all, they don't cut corners on style. In fact, one of their founders, Nathan, was inspired to create Pair because he was tired of the boring frame options he was given — it's why you can buy a single frame and switch out the style by purchasing magnetic designs.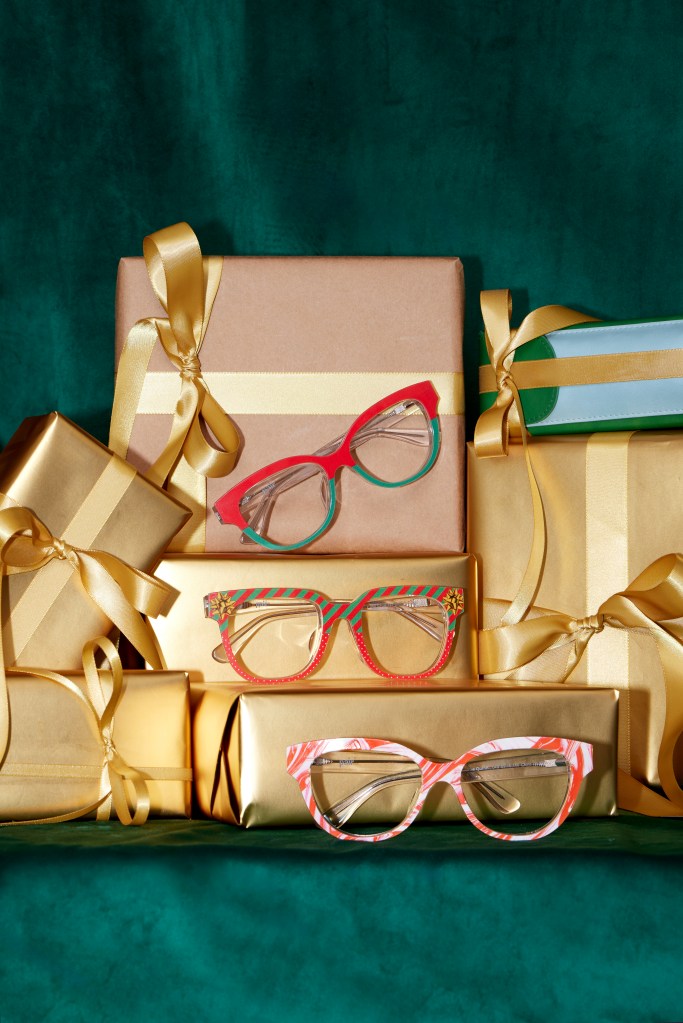 That's why Pair is such a fun yet practical surprise for the holidays — as someone who has been wearing glasses since the 4th grade, I can attest to how boring it can be to not have more fun options when it comes to eyewear.
Luckily, with Pair, there are so many options to choose from. But if there's someone in your life who is obsessed with the holiday season like no other, they're sure to adore Pair's limited-time holiday options. You can wait until December 25 to deliver your gift to them, of course, but I recommend an early surprise that can be enjoyed all season long — and beyond!
If you're the glasses-wearing holiday lover in your life, don't fret — there's nothing wrong with celebrating the best time of year with a little gift of your own.
To top it all off, Pair maintains a giving spirit all year round. They do this by partnering with The Eyelliance. Their shared goal? To ensure that children all around the world are able to have the glasses they need to live safe, happy lives.
This means that for every pair of glasses sold, one is provided for a child in need. How fitting for the season of giving!
Speaking of which, between now and December 2, you can get 20% off your purchase with code HOLIDAY20 — so what are you waiting for? Head over to Pair and see the unique, stylish frames they offer at an affordable price!
*We couldn't do all the good that we're doing without incredible sponsors like Pair. We hope you'll join us in supporting them!
Want to be happier in just 5 minutes a day? Sign up for Morning Smile and join over 455,000+ people who start each day with good news.