This Florida State Park is the hidden gem of all hidden gems. I've lived in Florida my entire life, just 40 minutes from where this park is located, and I had never heard even a whisper of this place! It's possibly the best-kept secret in Florida.
In case you thought Florida was all swamps and flat land, you'll need to reshape your worldview, because I'd like to introduce you to Ravine Gardens State Park in Palatka, Florida.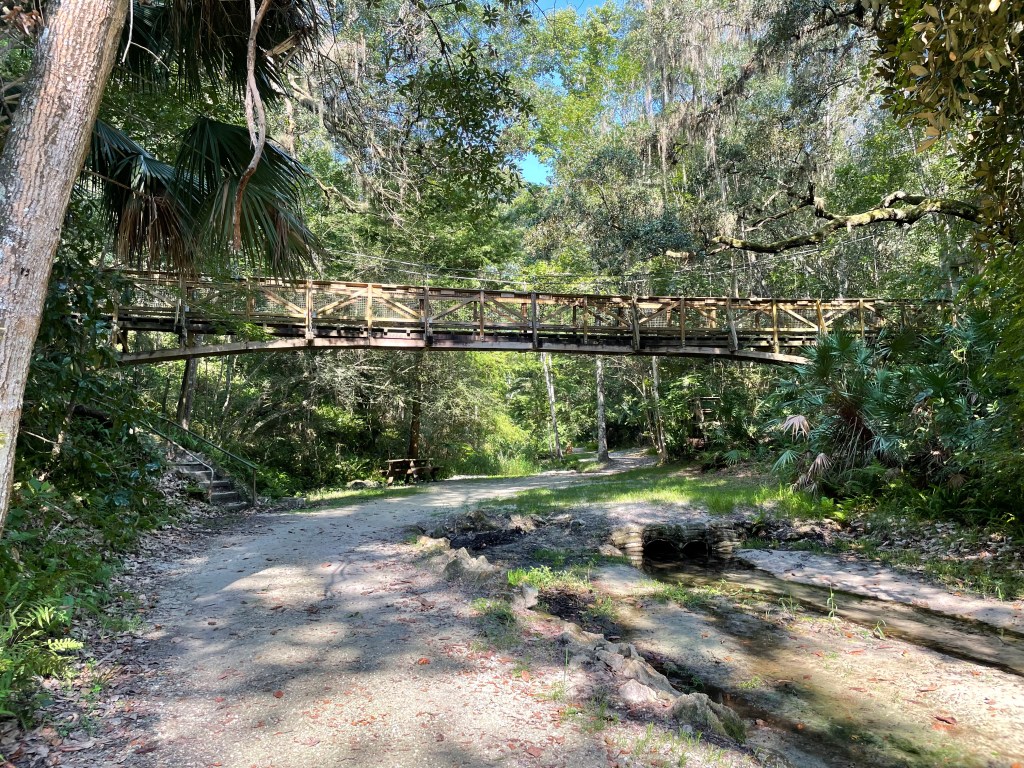 I'll have to admit, before visiting this park I also thought Florida didn't have much to offer in the elevation department. I'm a fan of mountain views and deep canyons. Though you won't find mountains at Ravine Gardens, you will find two ravines about 120 feet deep with banks as sharp as 45 degrees!
Just like the picturesque canyons you'd find in more mountainous regions, these ravines come from years of water erosion. A single spring-fed creek, the Whitewater Branch, slowly carved away soil and carried it all the way to the St. John's River. Over time, this erosion resulted in the amazingly steep and beautiful ravines we see today.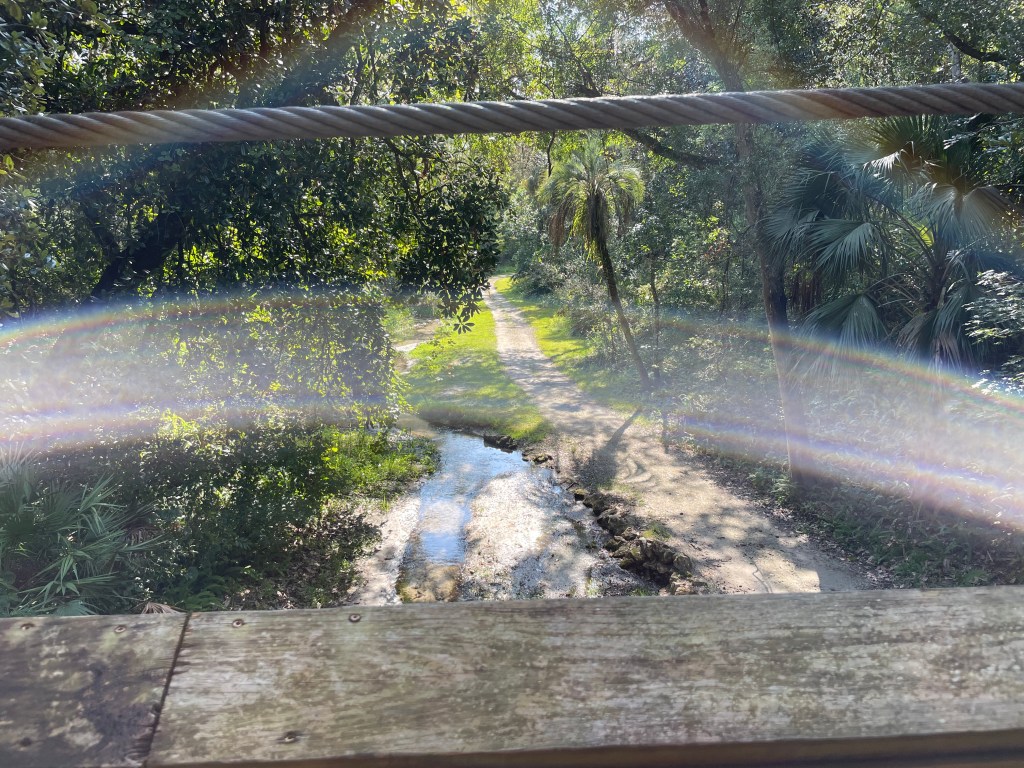 As if climbing down into a ravine filled with lush greenery wasn't enough, Ravine Gardens ups the ante even more. The park features two beautiful suspension bridges. These bridges cross the two ravines, providing some of the most amazing views you'll find in Florida.
Though the suspension bridges have incredibly stable construction with their massive concrete support towers, the faint of heart might want to observe them from the ground or the sides. When you cross the bridges, you can feel the sway of the suspension cables as the bridge moves in response to your footsteps. Those of you who are thrill seekers will find a rush of exhilaration from the experience!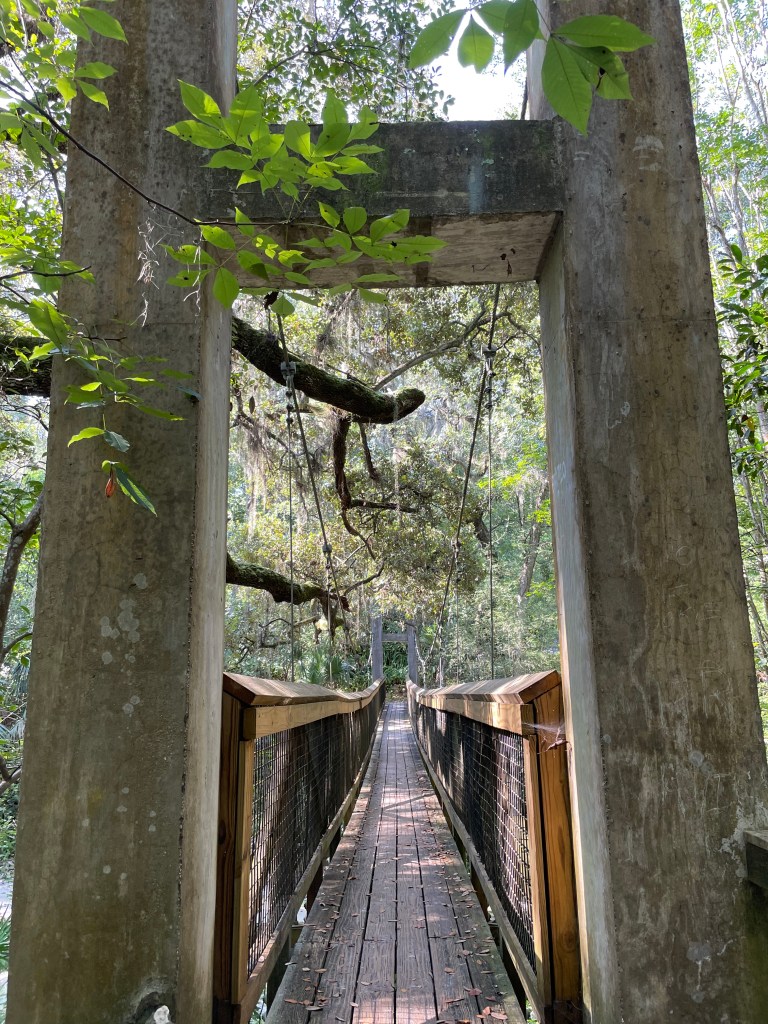 In all of the majesty of the rest of the park, we'd be remiss if we failed to mention the beauty of the gardens as well. The park features numerous beautifully groomed gardens and fountains throughout, with various arches and structures built from natural coquina rock.
This park is a must-see if you're anywhere within driving distance. These types of views just can't be found anywhere else in Florida. With a combination of natural vegetation, suspension bridges, water features, and more, there's something for everyone to enjoy. So stop by and take in the beauty of this amazing Florida State Park!
The source of this story's featured image is Marina Somma.
Want to be happier in just 5 minutes a day? Sign up for Morning Smile and join over 455,000+ people who start each day with good news.