Have you ever found yourself entangled in a situation so bizarre that it could only be real life? Let us take you to Winter Park, Florida. Here, firefighters don't just battle fires: they also double as nocturnal bird rescuers.
Winter Park's population not only includes humans but also Barred Owls, known for their majestic appearance and soulful gazes. So, when this local celebrity bird collided with a moving vehicle around midnight, the Winter Park Fire Rescue Department swung into action.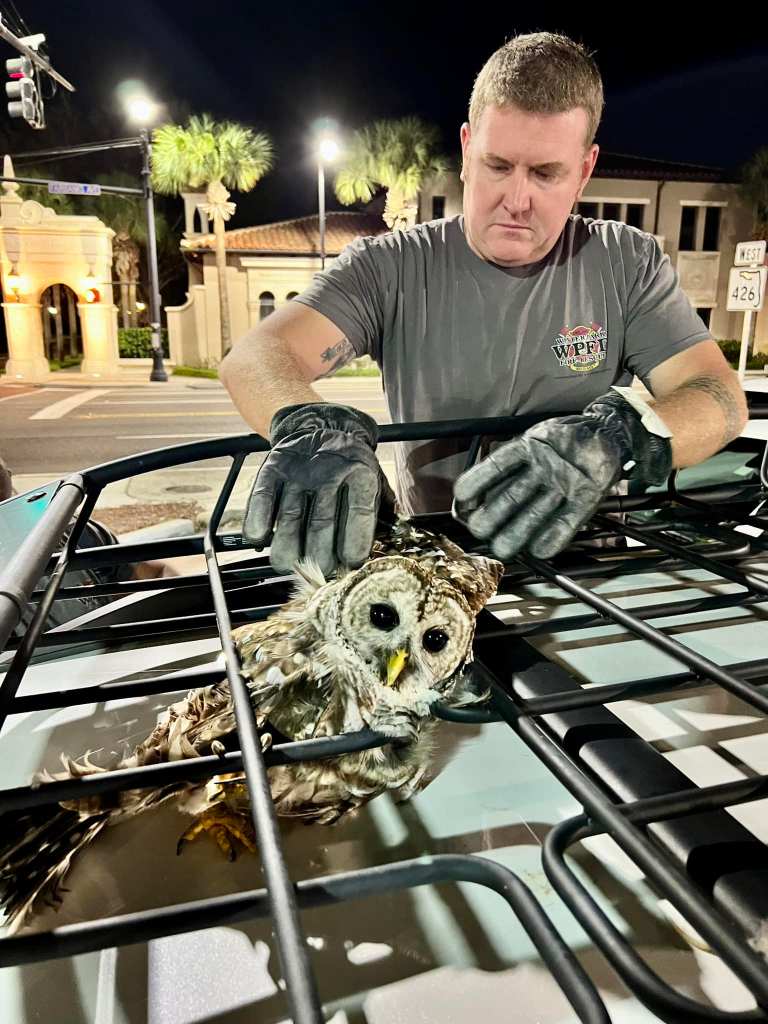 "Last night firefighters safely freed this Barred Owl from the roof rack of a vehicle," the fire department said on Facebook. "The motorist reported the bird flew into the rack as they were driving just around midnight."
While owls commonly fly through the tree-lined streets, this particular owl misjudged its night flight. "Quite certain that both motorist and owl were a little stunned by the whole experience, but just thankful we were able to help," the department added.
Without missing a beat — or a hoot — the owl was safely untangled and released. For the owl, the sky was once again its boundless playground. And for the motorist? Most definitely a story to be told at future gatherings.
Who says heroes don't exist? Sometimes they just fly a little lower, or arrive in a fire truck.
You can find the source of this story's featured image here.
Want to be happier in just 5 minutes a day? Sign up for Morning Smile and join over 455,000+ people who start each day with good news.