Get ready for a sweet father-daughter exchange that's as endearing as it is hilarious. A delightful TikTok video surfaced, displaying a charming dad attempting to teach his baby daughter the three little words every parent adores hearing: "I love you." Easy as pie, right? Think again.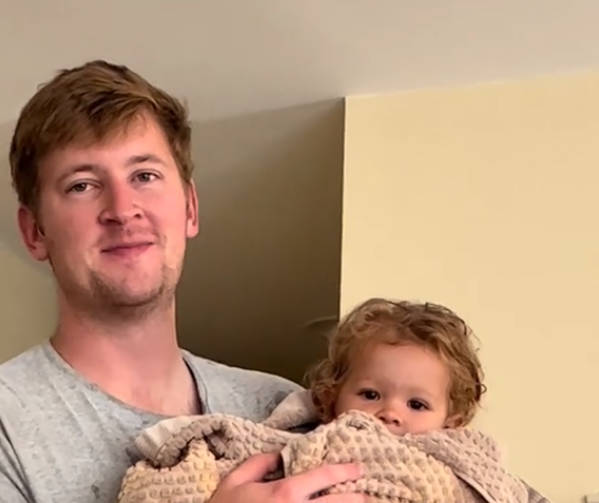 The video opens with a committed father ready to coach his baby girl. "Can you say '"I"?" he asks, with anticipation. The daughter's response, however, is an adorable twist of events that will leave you laughing and touched. After an adorable linguistic venture, a heartwarming smile, and a witty dad later, they both face the camera with his concluding remark: "We'll be here all night.".
The simplicity, spontaneity, and genuine love captured in this father-daughter moment have inspired countless viewers. It's a joyful glimpse into the innocence of childhood and a gentle reminder of life's sweet, unscripted pleasures. Feel the warmth of family bonds and share this delightful video with others. It might just make their day!
You can find the source of this story's featured image here.
Want to be happier in just 5 minutes a day? Sign up for Morning Smile and join over 455,000+ people who start each day with good news.