Umm… did you know Jason Sudeikis can sing?! The Ted Lasso titular actor and his co-star, Hannah Waddingham, just knocked a cover of "Shallow" out of the park.
In Kansas City, Missouri, Jason Sudeikis and Hannah Waddingham stunned the audience with their performance at Thundergong!, Jason's annual charity concert.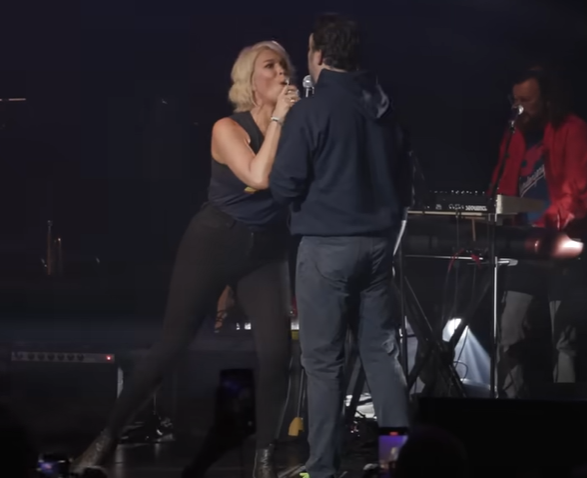 I'll be honest. When he started on the stage with comedian Will Forte, I was certain we were going to get a hilarious cover of the famous A Star is Born track.
But Jason quickly took command of the stage, letting out a Bradley Cooper-esque tone and power.
Then, singing Lady Gaga's part, Hannah Waddingham absolutely tore the stage up!
The duo created a memorable piece of music that's taken the Internet by storm. Everyone was as surprised as I was!
"Wow…Hannah's voice never ceases to amaze me, and Sudeikis?!?! WHO KNEW??!!! Such an awesome duo," said one fan in the comment section.
It's hard to believe two people can possess so much incredible talent. From Ted Lasso to "Shallow," these two make a memorable duo.
Watch the incredible clip for yourself below!
The featured image for this post is from YouTube.
Want to be happier in just 5 minutes a day? Sign up for Morning Smile and join over 455,000+ people who start each day with good news.