School can be intimidating at any age. But when you're growing up and still getting used to the idea of being judged academically, stress can come on even stronger. A teacher at Woodbury City Public Schools knows this and is using it to make herself a better educator. Located in New Jersey, the school's mission is, "to ensure each child becomes a responsible citizen who excels in his or her endeavors and meets life's challenges with courage, confidence and pride." And Chandni Langford definitely lives by that.
For an entire week, her students walked into the classroom with wonderful surprises waiting for them. Their teacher had retrieved a dry erase market, gone to their desks and written many kind and encouraging words and messages. They were all personalized, starting with the kids' names. One letter, written to Kwydir says, "Learning is your superpower! Remember, never stop trying and never stop growing your brain!" On one day, she even left a couple of donuts on their desks, too!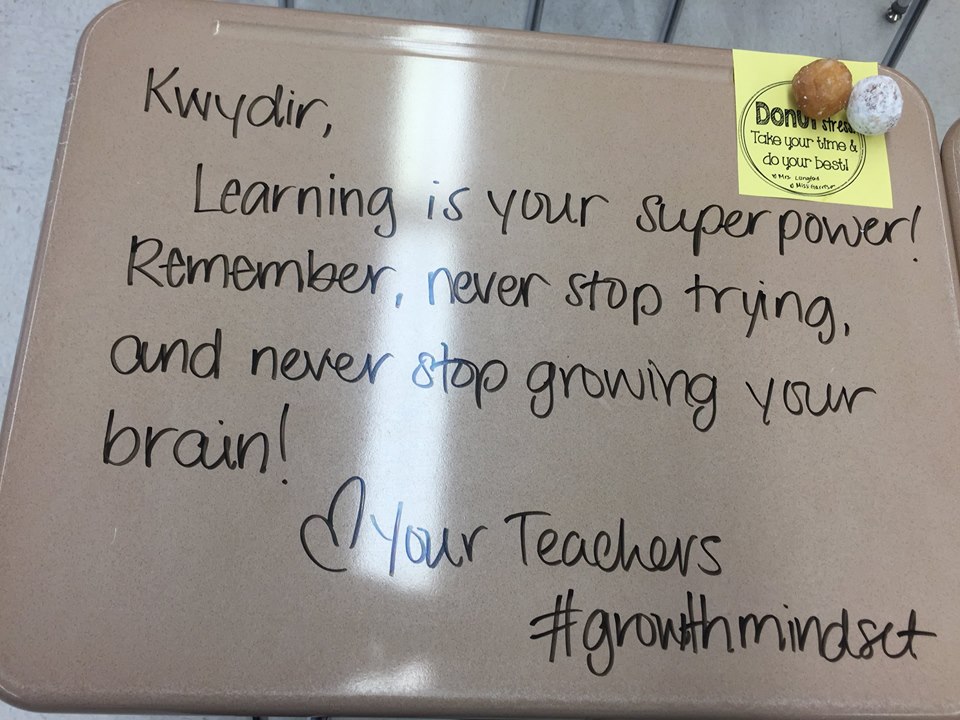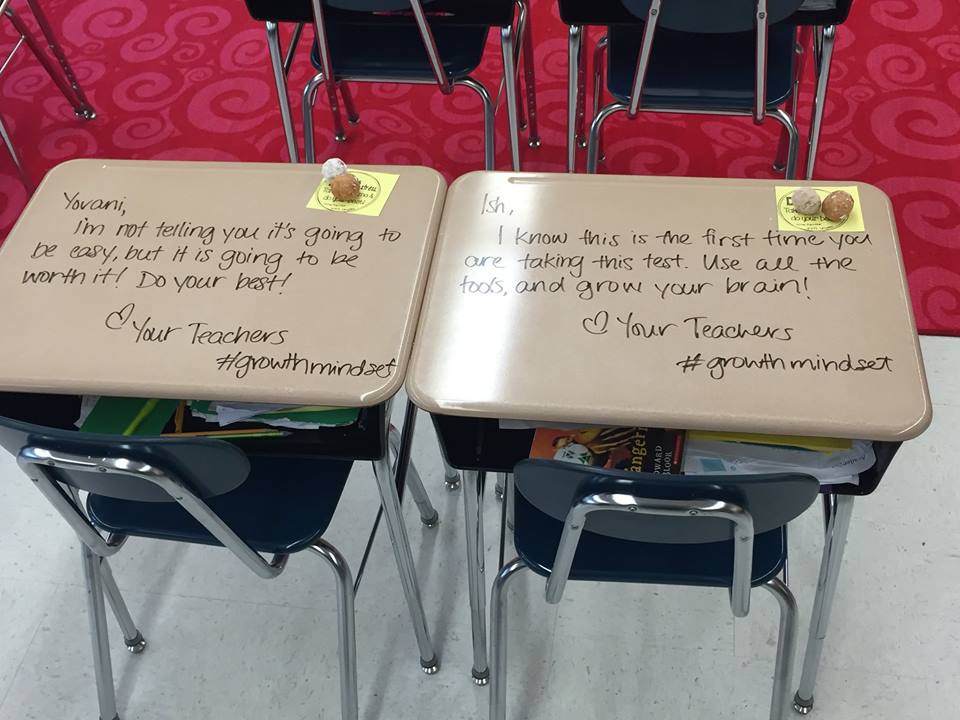 At the bottom is signed "Your teachers" and underneath a hashtag of #growthmindset. She is doing everything possible to give these kids confidence and help them enjoy school and their testing. Kind and encouraging words can go a very long way.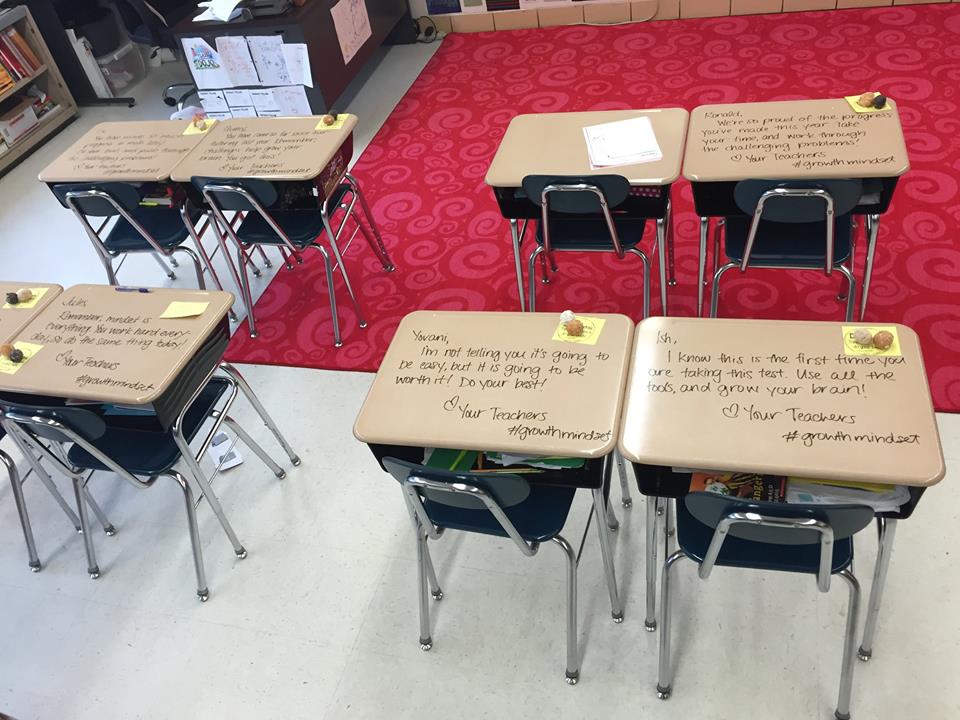 Share this story by giving that feeling of love to someone today!
Want to be happier in just 5 minutes a day? Sign up for Morning Smile and join over 455,000+ people who start each day with good news.