Staying friends with someone you used to date is much easier said than done — now imagine trying to do that with practically the entire world watching. That may sound even more challenging, but it's exactly what Taylor Swift and Taylor Lautner are doing! The pair infamously dated back in 2009 when the two were still teens. Although it seems they didn't talk much, if any, once they broke up, that certainly changed recently.
While on "The Tonight Show Starring Jimmy Fallon," Lautner spoke about the moment he and Swift reconnected. Her manager had reached out to his own in hopes of getting Lautner's cell phone number — but only if it was okay with his wife, whose name is now also Taylor Lautner. Considering the actor's wife is a massive Swiftie, the answer was a resounding "yes!"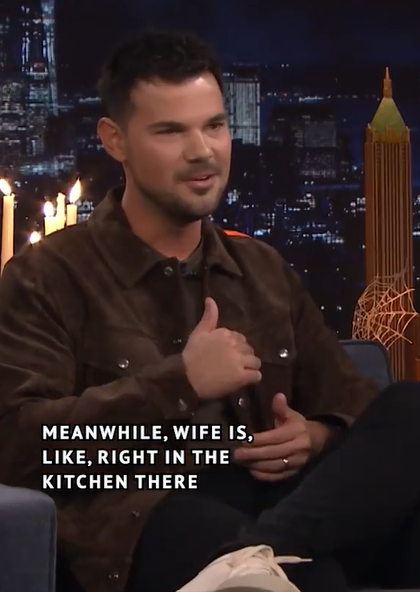 From there, Swift was able to reach out to see if Lautner would be interested in collaborating. She envisioned Lautner in a music video for a new song that would be released on the rerecording of her third album, "Speak Now," which originally came out just a little after the two of them had broken up.
Not only did this video turn out to be a massive hit with fans, but Lautner and the rest of the cast were invited onstage at one of Swift's concerts for the big premiere!
As someone who has been a fan of Swift since her first album, seeing the way she and Lautner have remained friends is truly awesome. You never know when someone from your past will become an important part of your life again!
Watch Lautner share details about reconnecting with his ex, Swift, in the video below.
You can find the source of this story's featured image here!
Want to be happier in just 5 minutes a day? Sign up for Morning Smile and join over 455,000+ people who start each day with good news.