Originally built for mining in 1878, the Katoomba Scenic Railway is now a tourist ride that can take your breath away! In the Blue Mountains of New South Wales, Australia, the former mining railway became a tourist attraction in 1945. It currently holds the Guinness World Record as the steepest passenger train with the steepest railway gradient.
The incline of 52 degrees is comfortably viewed from inside an 84-seat, glass-enclosed carriage car. The passenger car travels along on a cable-driven system of rails as it navigates the steep terrain. During the tour, passengers will see the train travel through sandstone cliffs and a rock tunnel next to Orphan Rock.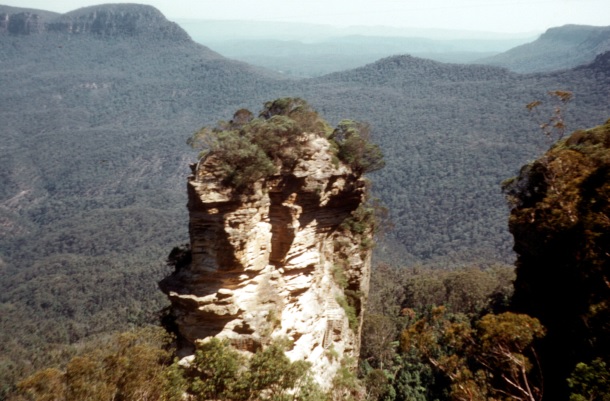 Orphan Rock was once available for trail climbing. Following rock slides in the 1950s, the trail was partially closed. The trail access was completely closed in 1974 and never reopened due to potential hazards.
On the Katoomba Scenic Railway, you will see stunning views from a slightly different angle than Orphan Rock. The railway is open every day of the year, making the trip along the rails every ten minutes.
Sight-seeing passengers can ride the steepest railway up from the Jamison Valley or travel on the cable car. Either option affords incredible scenic views of the Blue Mountains. The glass roof in the passenger cars allows for a fantastic view from every seat on the train.
Just take a look for yourself!
You can find the source of this story's featured image here.
Want to be happier in just 5 minutes a day? Sign up for Morning Smile and join over 455,000+ people who start each day with good news.