High school senior Sydney Legagneur understands the idea of "making the most of it." The West Hartford, Connecticut native is the founder of "Petal Power," a passion project that uses would-be trashed flowers as a way to lift the spirits of people in need.
The idea came about when Sydney noticed Whole Foods' diverse floral section, and the older flowers which were sadly left behind. Whole Foods only keeps the freshest flowers out on the floor for sale, so older flowers are usually discarded. Sydney saw a great opportunity in Whole Foods' loss and decided to take the flowers to "My Sister's Place," a women and children's shelter.
Now the Whole Foods floral department knows exactly what to do with their mature bouquets, calling Sydney immediately to come pick them up. Visiting the shelter with flowers in hand, Sydney says the mood of the room changes instantly. Knowing that her simple gestures bring such joy to these women facing life's toughest challenges is what keeps Sydney going. She's even started a Petal Power club at her school with over 40 members who are equally dedicated to the cause. This flower power mission is simply awesome.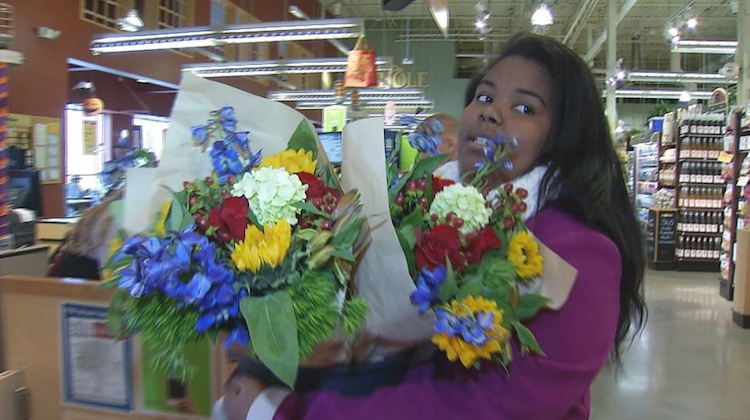 Sydney Legagneur preparing for a delivery; photo via nbcconnecticut
Want to be happier in just 5 minutes a day? Sign up for Morning Smile and join over 455,000+ people who start each day with good news.