Fall is just around the corner, and so is this year's harvest moon — a bright beacon in the sky signaling the approach of cozy season! The harvest moon is what we call the full moon that falls nearest to the first official day of autumn. It's named after the time of year that farmers in the northern hemisphere are getting ready to reap the benefits of their labor. What's especially cool about the harvest moon is that it can actually look orange or even red at certain points!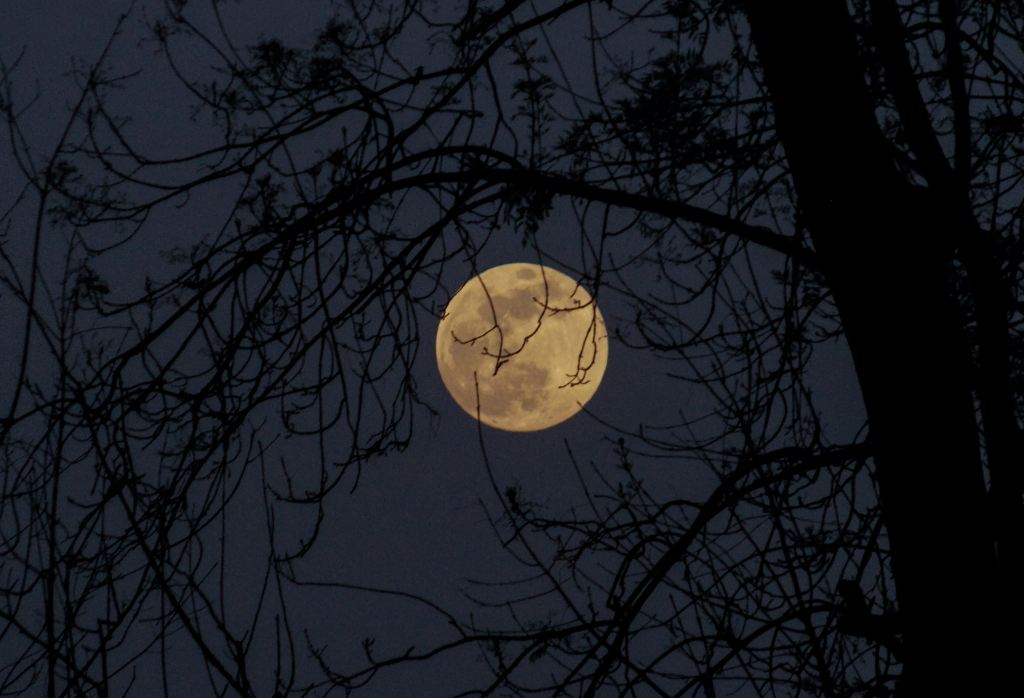 This year's harvest moon is especially worth seeing, since it also happens to be a supermoon! That means that it will be especially close to earth, making it look even larger and brighter than usual from our perspective. Business Insider tells us that this is the last supermoon of the year.
So, how can you witness this splendid celestial event? Business Insider tells us that the harvest supermoon will appear in the sky on Friday, September 29. The best time to check it out is at moonrise, since that's when it will be at its most impressive in both color and size. You can take a look at the Old Farmer's Almanac to find out when the moon rises in your area.
Some believe the harvest supermoon has astrological significance as well as physical beauty! Astrologer Kyle Thomas explained to People that, since the moon will be in Aries, "the energy of this Cardinal Fire sign will be infused within our lives."
"We will feel fired up to seize the day, carve out our own paths, and follow the desires of our egos," he continued. "We will not be focused on the ideas or plans of others, we will prioritize our own needs at the expense of others."
You can find the source of this story's featured image here.
Want to be happier in just 5 minutes a day? Sign up for Morning Smile and join over 455,000+ people who start each day with good news.