When she was 17 years old, Ava Swiss lived through an unimaginable tragedy.
In November 2021, Ava and her brother were in class at Oxford High School in Oxford, Michigan when a gunman entered the school and opened fire. Four of her fellow students were killed that day, and seven others were injured.
It's a traumatic memory she lives with every day.
Now 18, Ava took a big step towards moving on in her life by auditioning for "America's Got Talent." Before she began to sing "I Remember" by Lauren Daigle, she told judges Simon Cowell, Sofia Vergara, Heidi Klum and Howie Mandel that she chose this song specifically because it helps her "remember the good."
"When I sing it, I remember the good," she explained. "I remember my community, my family, that they're there for me, and it'll help me get to where I need to be. And that's why I'm so grateful to get to be here today and get to share it with more people than I ever thought I could."
Ava went on to say that she and her brother have coped with anxiety over the incident ever since, but with time, their psychological wounds are finally beginning to heal.
"It's been hard," she said. "I remember my brother and I, we were talking to each other, and we said, 'There's no way we're ever stepping foot back in the school.' But we've actually been in person in the school for about two months now, so things are getting better."
The moment Ava begins to sing, it's clear that she's got talent. Yet it's the depth of emotion behind her voice that makes her performance unforgettable. By the time she finished, the entire audience and all four judges were on their feet for a standing ovation.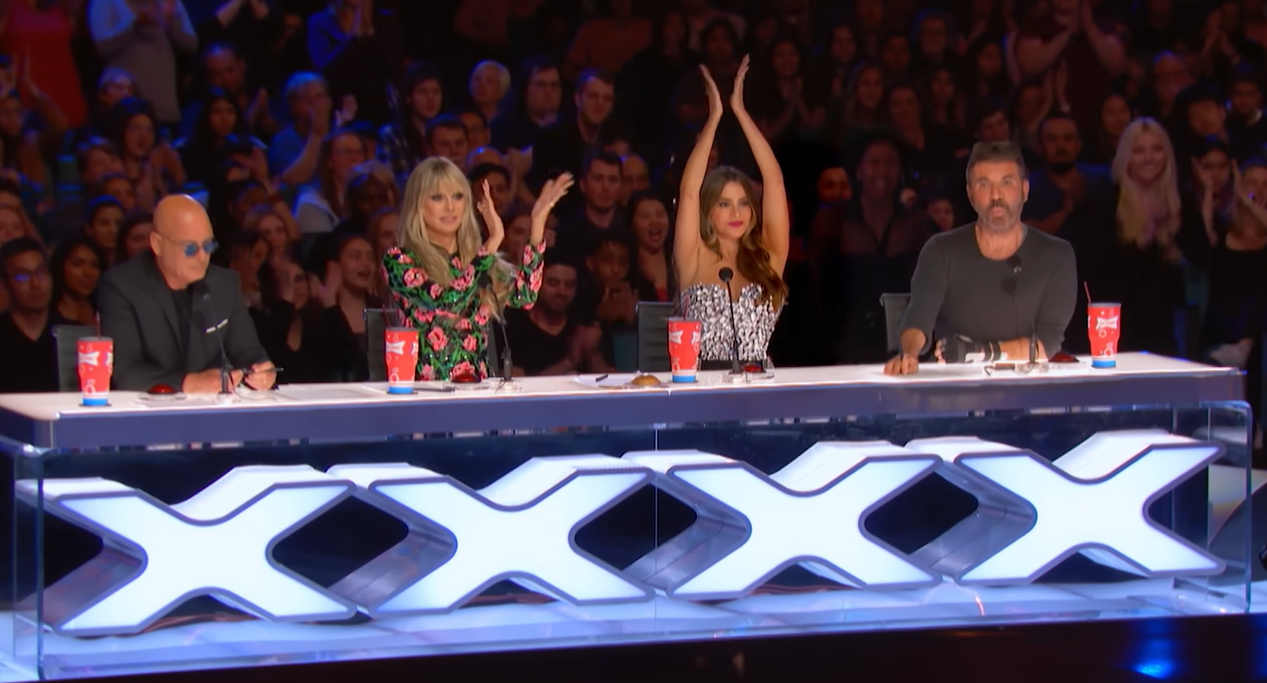 "Wow," said Heidi and Simon. Howie and Sofia agreed, with Howie telling Ava, "In life, it's tough to show up, especially after going through incredible trauma. The fact that you can break through that and shine the way you did today is so inspirational for every human being. So, you really shined."
Even notoriously hard-to-please Simon had nothing but love for Ava.
"I think you are gutsy," Simon said. "For me, this is one of those auditions I'll never forget. I really have so much respect for you, and on top of that, you've got a great voice. You're really somebody who I'm so happy to have met."
All four judges gave her a resounding "yes," sending her on to the next round of competition.
We got goosebumps listening to Ava's song, and not just because of the deep meaning behind the lyrics! Her voice is simply beautiful.
Watch the video below to see what we mean, and don't forget to share.
Want to be happier in just 5 minutes a day? Sign up for Morning Smile and join over 455,000+ people who start each day with good news.