All her life, Robyn Roberts-Williams of New Jersey dreamed of her wedding day.
While she wasn't sure whom she'd marry or when, she always knew her mother Dorothy Roberts would be there in the front row.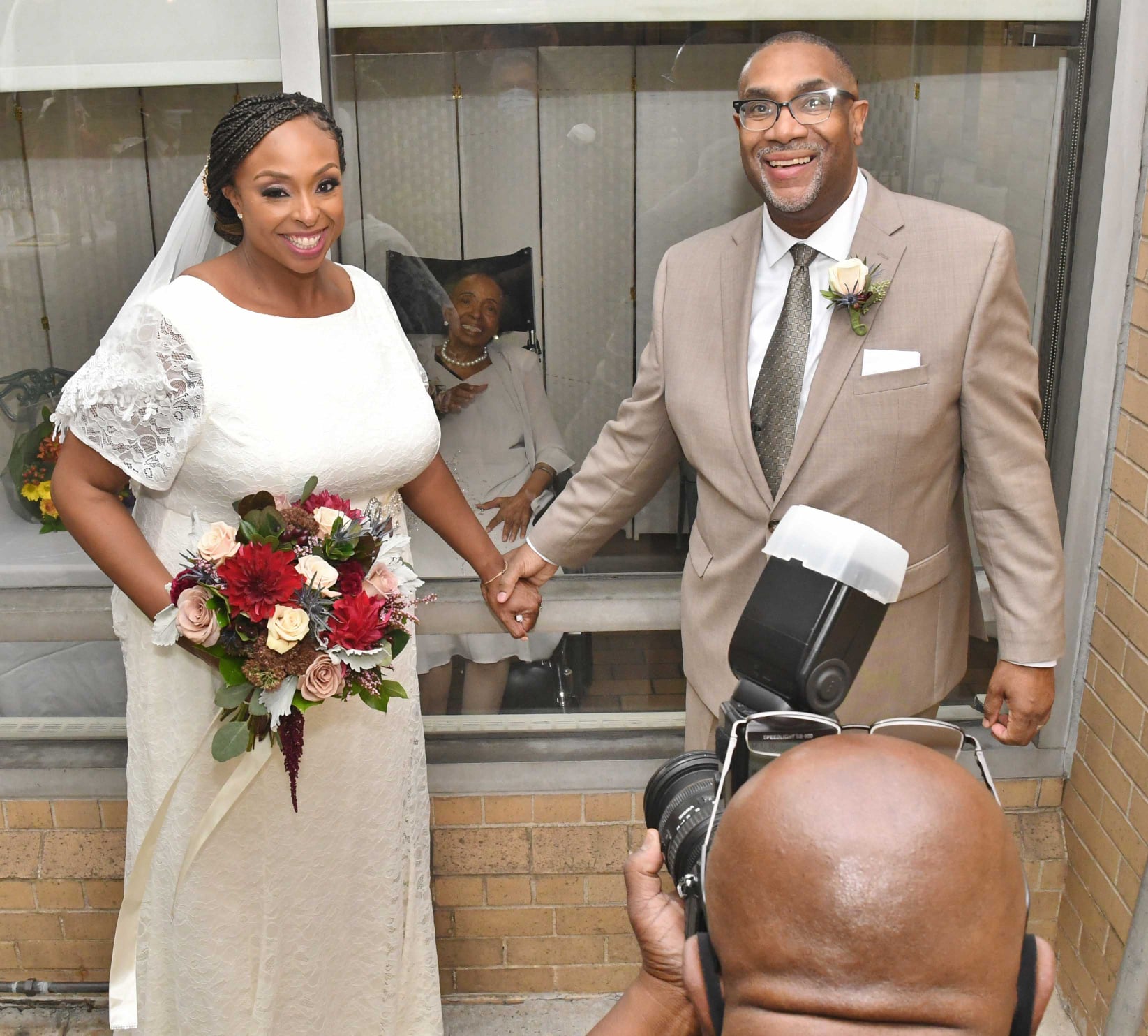 Dorothy moved into the Isabella Center for Nursing and Rehabilitation in Washington Heights, New York 13 years ago. Her daughter visits every week, but when the novel coronavirus pandemic hit they had they had to make some big changes to their visitations. Most notably, Robyn now has to sit outside in the facility's garden and speak to her mother through a ground-floor window.
The COVID-19 situation threw another curve ball at Robyn that year. She and her fiance, Tim Williams, had planned to get married in the spring of 2021. With their plans now canceled, they decided there was no time like the present to tie the knot. One day when Robyn was visiting her mother she looked around at the garden and had an idea.
"Once we saw the spot where we get to have the window visit, we said this would just be a perfect spot to have a small ceremony," Robyn said. "A few people, efficient, a couple of family members, and that will be the end of that."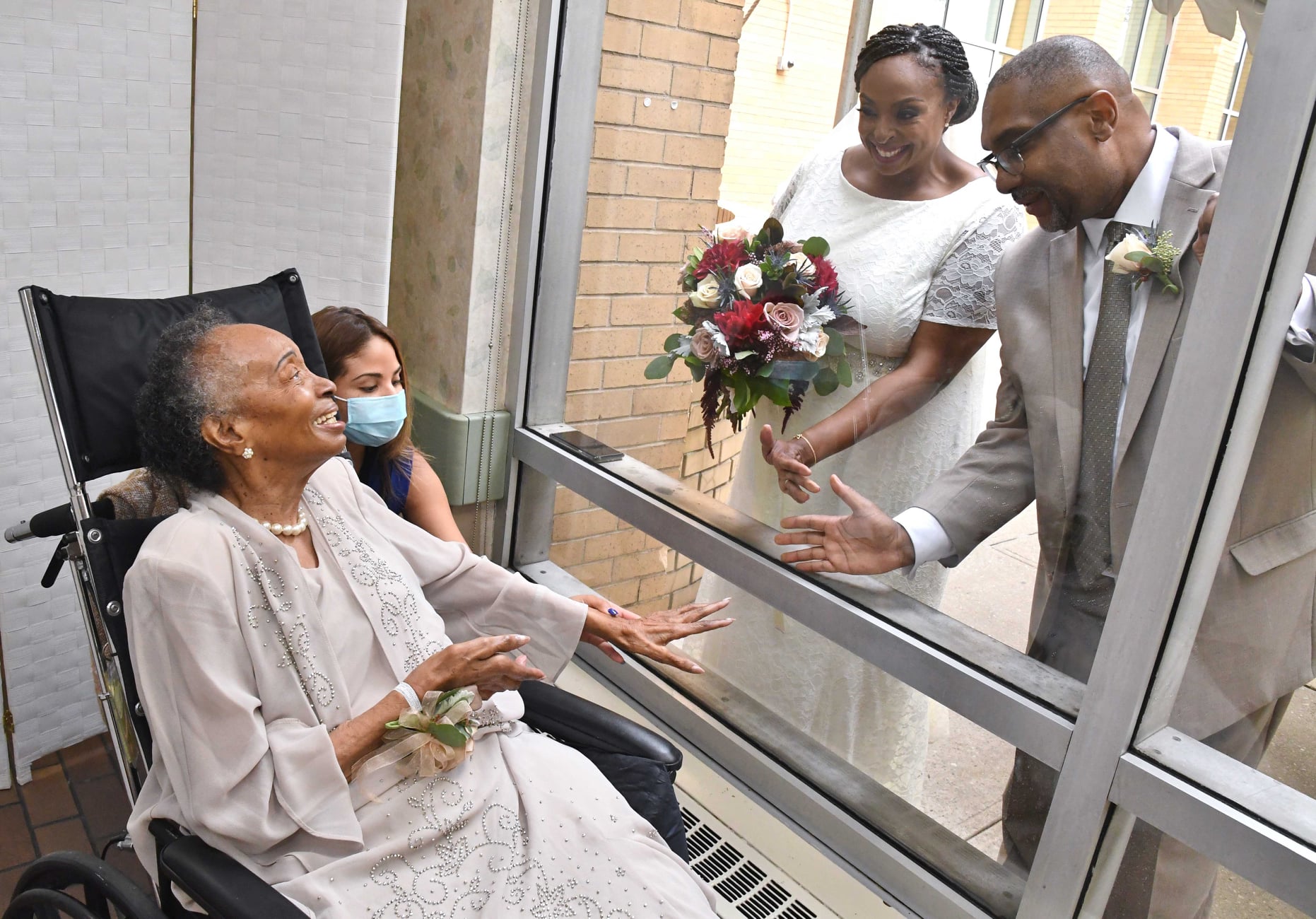 Robyn talked with director of therapeutic recreation Jessica Garcia-Robinson, who was eager to make the ceremony happen for their long-time resident. "Her family is like our family," said Jessica. "It was honestly a privilege to have done this for them."
There were quite a few hoops to jump through to get state approval, and once they did Robyn was left scrambling to get everything ready with just a month's notice. All of the hustling was worth it, though! On Robyn's birthday she and Tim said, "I do" surrounded by a few family members while Dorothy beamed at them from inside the building.
"That day was my 52nd birthday and this is my first marriage. So for my mom to be there, my prayer has always been that. Even when she went to the nursing home, it was always that my mom would be at my wedding no matter what."
"So to see her face there in the windows, and to have her be mentally present, have her be physically present, and just so excited. It was just amazing."
Even though the guest list was small, word of the nursing home wedding got out in the tight-knit Washington Heights community. Robyn and Tim emerged from the garden to cheers and well wishes from strangers in nearby apartment buildings, cars, and on the street.
"There were only 10 of us in the garden, but the celebration around us was just amazing. All of that happened organically, we didn't plan for any of that to happen," said Robyn.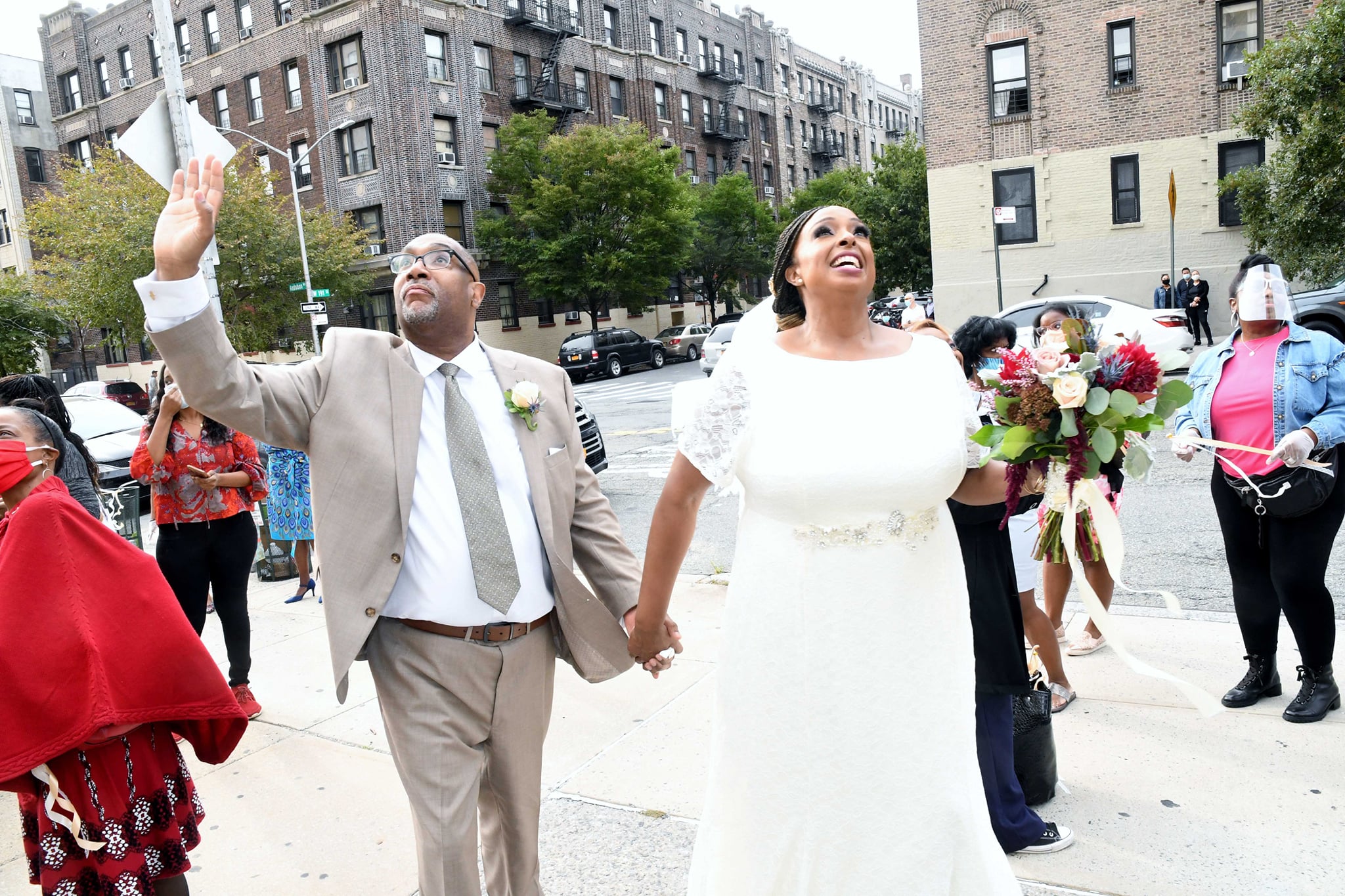 When there's a will, there's a way! Robyn probably never imagined she'd get married in a nursing home's garden, but in the end it doesn't matter where the ceremony was held; it only mattered who was there.
Share this story to send your best wishes to Robyn and Tim!
Want to be happier in just 5 minutes a day? Sign up for Morning Smile and join over 455,000+ people who start each day with good news.