The Irwin family has brought wildlife and conservation to the mainstream for generations, and Robert Irwin is doing an excellent job keeping his father's legacy alive. In one of his latest posts to social media, Robert shared Australia Zoo's newest residents. Oh, and they're also the cutest creatures on Earth!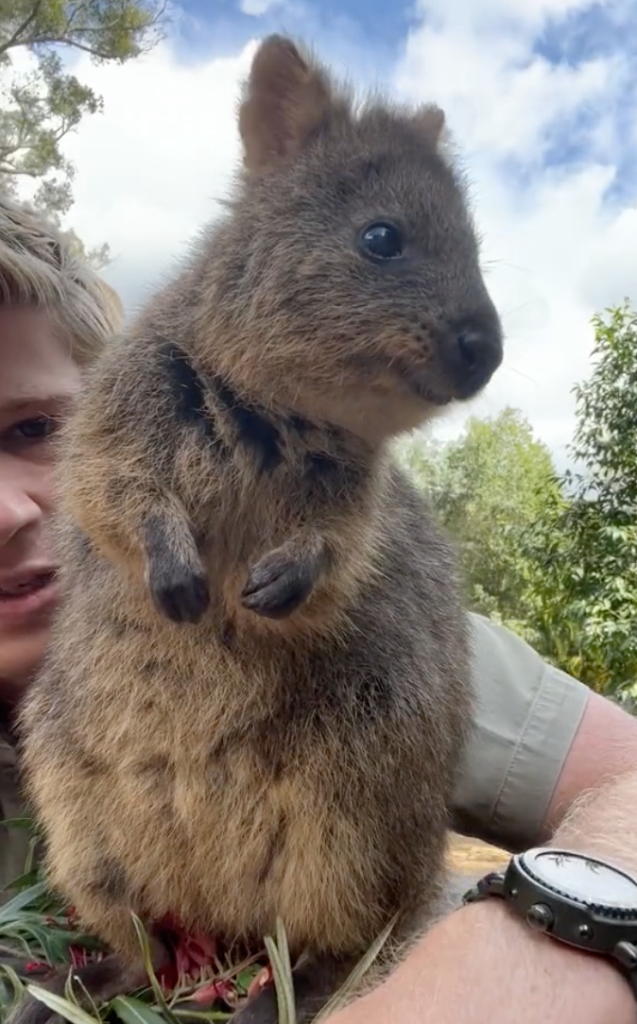 That little bundle of smiling cuteness is a quokka! They are the newest residents at the Australia Zoo. Quokkas are small marsupials that belong to the kangaroo and wallaby. They have a compact and stocky build, with a rounded face and short ears. You probably noticed their most distinctive feature… their endearing smile. Quokkas mouths naturally curve upward, giving them a perpetually smiling face.
Quokkas live in Western Australia and you can find them primarily on Rottnest Island, located off the coast of Perth. The has no natural predators, which has allowed the quokka population to thrive, making it an ideal sanctuary for these adorable creatures!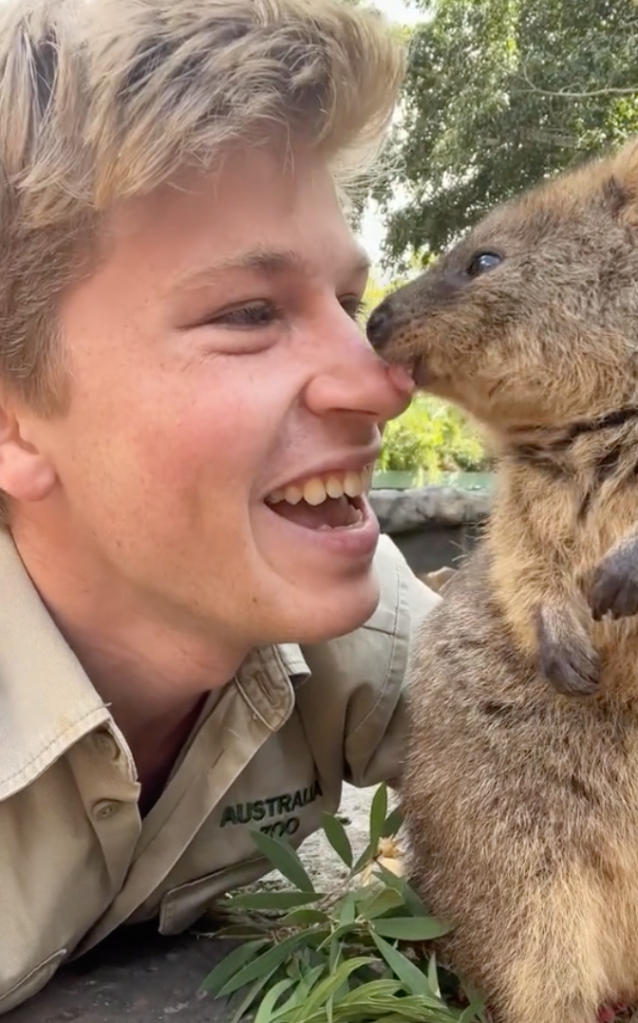 Despite their enchanting nature, quokkas face several threats to their survival. Habitat loss due to human activity is one of their primary threats. They also suffer from predation by human-introduced species, such as feral cats.
Educational programs and awareness campaigns are crucial to the continued conservation of these adorable animals. With Australia Zoo's newest residents, Robert Irwin can help educate the public on the conservation of this unique species and the importance of protecting the quokkas' natural habitat.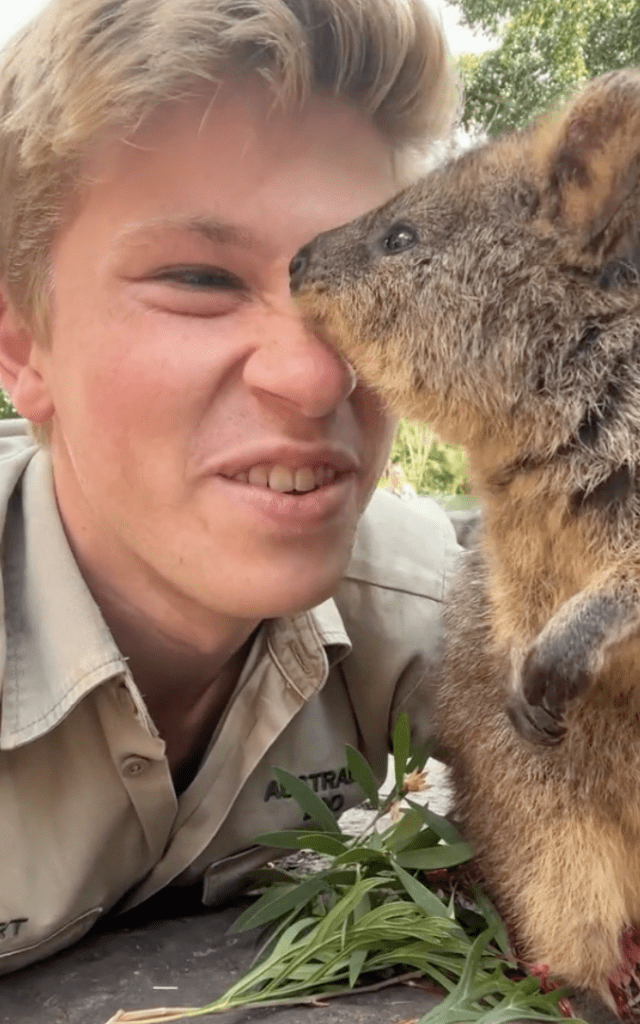 Quokkas are some of the happiest-looking creatures on earth, and their infectiously adorable appearance has captivated people across the globe. Their adorable smiles and friendly nature have made them internet sensations and ambassadors for happiness and conservation.
Through Australia Zoo's conservation efforts and education, we can ensure that these delightful creatures continue to thrive and bring smiles to the faces of future generations. So, let's spread the happiness of quokkas and appreciate the beauty of our natural world!
You can learn more about quokkas and Australia Zoo in Robert's post below:
You can find the source of this story's featured image here.
Want to be happier in just 5 minutes a day? Sign up for Morning Smile and join over 455,000+ people who start each day with good news.