A woman found some unexpected passengers in her car while driving on Interstate 10 in Phoenix, Arizona. She pulled over because she heard a strange noise coming from the front of her vehicle — something that sounded a lot like meowing! As it turns out, there was a good reason for that. Two little kittens had stowed themselves away under the hood of the car! Thankfully, both are alive and well, The Telegraph tells us.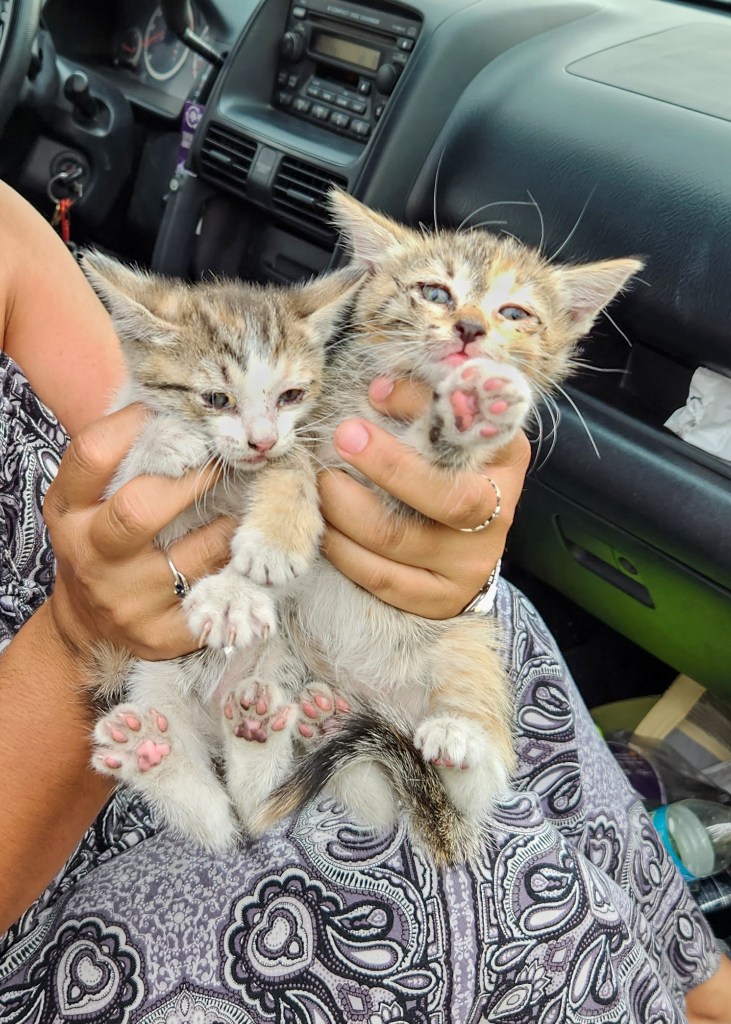 With some help from authorities and roadside assistance, the driver and her husband were able to get the animals out of the car. Once the couple saw these two adorable cats, they knew they had to adopt them. Hopefully this means that their hitchhiking days are over!
"Turns out that purring sound wasn't coming from the engine!" the Arizona Department of Public Safety joked in a Facebook post.
You can find the source of this story's featured image here.
Want to be happier in just 5 minutes a day? Sign up for Morning Smile and join over 455,000+ people who start each day with good news.