Kids have a way of accidentally saying the darndest thing. This preschool kid delivered an insane burn to this mom at her kiddo's school drop-off.
After dropping off her child, another preschooler approached this woman's car with an innocent question.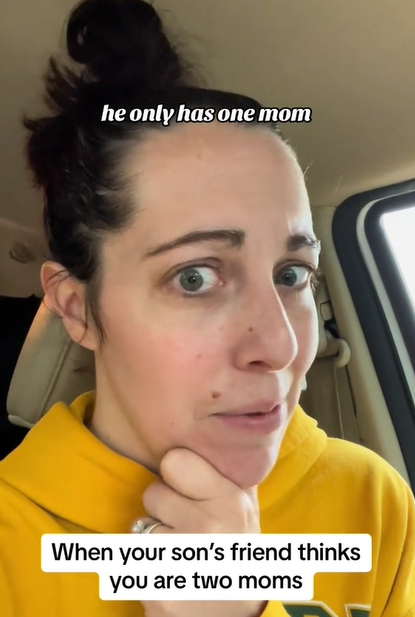 "Where's Josiah's other mom?" he asked inquisitively.
Hmm. Stumped, this mom explained that Josiah only has one mom. She wasn't totally sure what he was referencing.
That's when the kid went on to explain that his other mom, his pretty mom, picked Josiah up from school!
Oh.
My.
Gosh.
At least this mom is both of those moms!
Thousands of folks found this clip hilarious. They took to the comment section to express how much they understood that kids love to burn moms, even accidentally!
"Little kids will always keep you humble," said one fan who had certainly come in contact with a roastin' kiddo.
"I was a Girl Scout leader and saw one of my brownies at Target when I had no makeup on. Her dad said hi to me and she said 'That's a stranger, Dad,' said another mom, relating completely to this TikToker.
Check out the full clip below for a dose of quick hilarity.
The featured image for this post is from TikTok.
Want to be happier in just 5 minutes a day? Sign up for Morning Smile and join over 455,000+ people who start each day with good news.