When the Voice Battles come around on "The Voice," there's sure to be some stunning performances. This part of the competition took place last night, and one of the performances folks can't stop raving over happened between Nini Iris and Sophia Hoffman who are on Niall Horan's team. He had the two of them sing "Heart of Glass" by Blondie, and it couldn't have been a more fitting choice!
Both of these talented women killed it at their solo parts, but the real magic was when they sang together. Like the coaches would go on to say, it didn't even feel like these two were battling. Rather, it felt like two singers simply having fun together, making the energy they brought to their performance all the more exciting for the audience.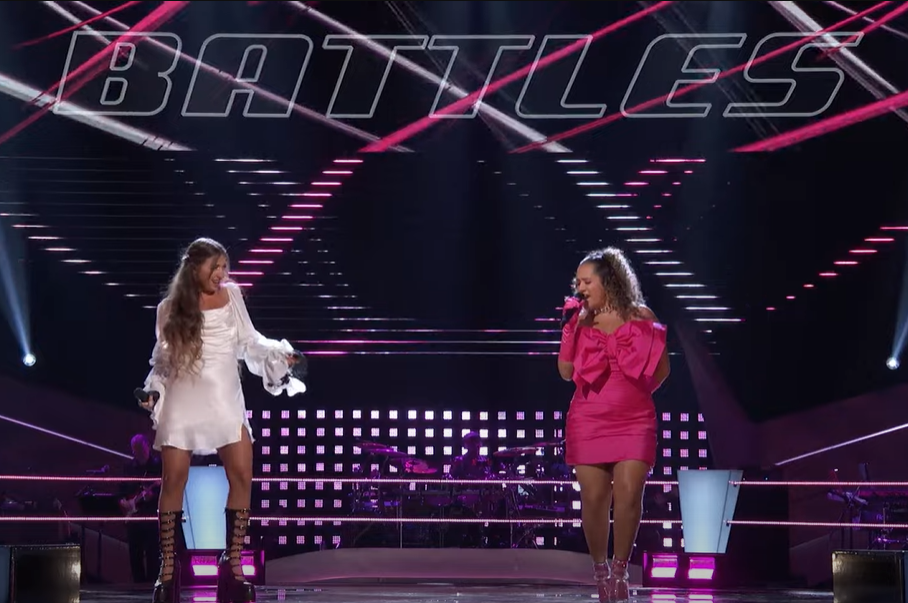 Only having the ability to keep one of them on his team, Horan had a difficult choice to make.
"I'm so proud of you both," Horan said. "… You sung the roof off this place."
Although the video of their performance doesn't reveal who he chose, ultimately, Horan did go with Nini! Though, I have a feeling this won't be the last time we'll be hearing from 18-year-old Sophia.
Watch Nini and Sophia's electric performance in the video below.
You can find the source of this story's featured image here!
Want to be happier in just 5 minutes a day? Sign up for Morning Smile and join over 455,000+ people who start each day with good news.