Mind. Blown. This kid's writing is exceptional, to say the least…and the message within is on that same caliber.
Read the poem normally, and then when you get to the end start reading it backwards. So powerful!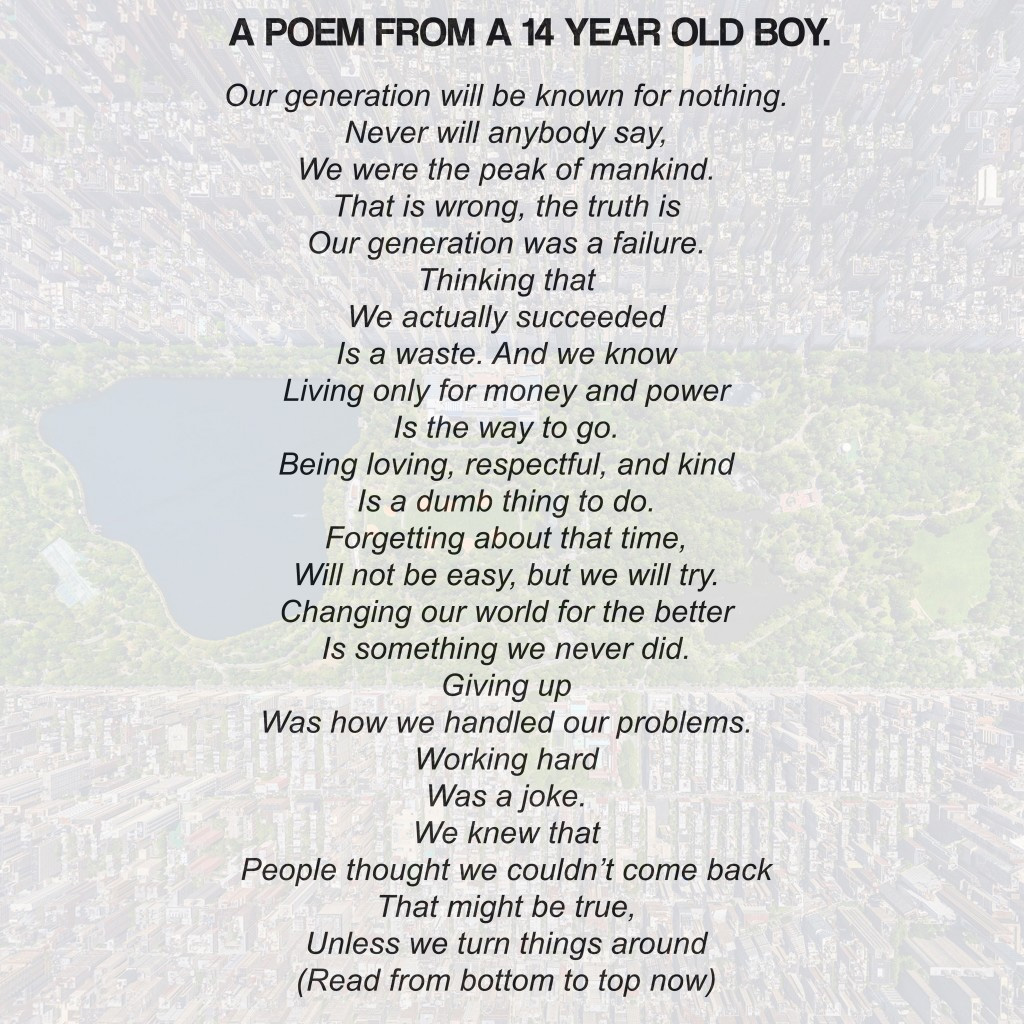 Want to be happier in just 5 minutes a day? Sign up for Morning Smile and join over 455,000+ people who start each day with good news.