When New York City decided to implement policies to ban large dogs from the subway system, pet parents decided to take things into their own hands. The rule stated that dogs must fit into a bag to be deemed travel-worthy in the underground: Challenge accepted.
On the surface, it seemed that any dog over 10 pounds wouldn't make the cut, but these very resourceful city dwellers beat the system in the best way. Check out the wonderful results below!
1. It's a pit bull in a duffle bag!
2. A bag full of cuteness!
3. Little floof surfaced to say hey!
4. Sitting pretty.
5. That dog's thinking, "I could get used to this."
6. Balto in a bag!
7. Just too good.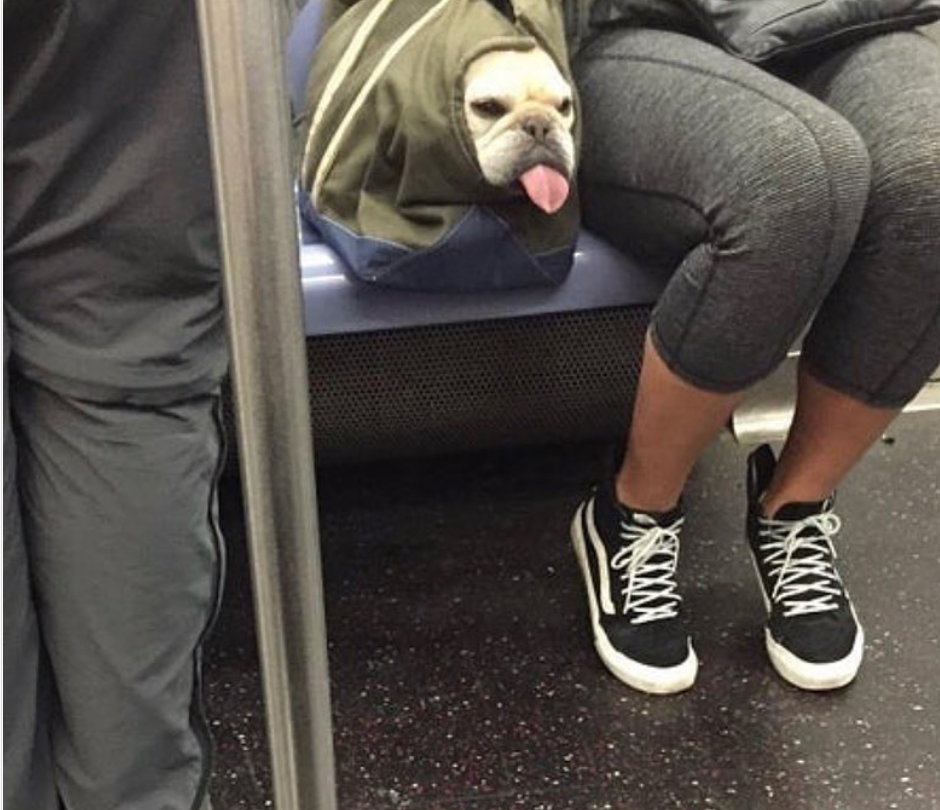 8. Time for a nap!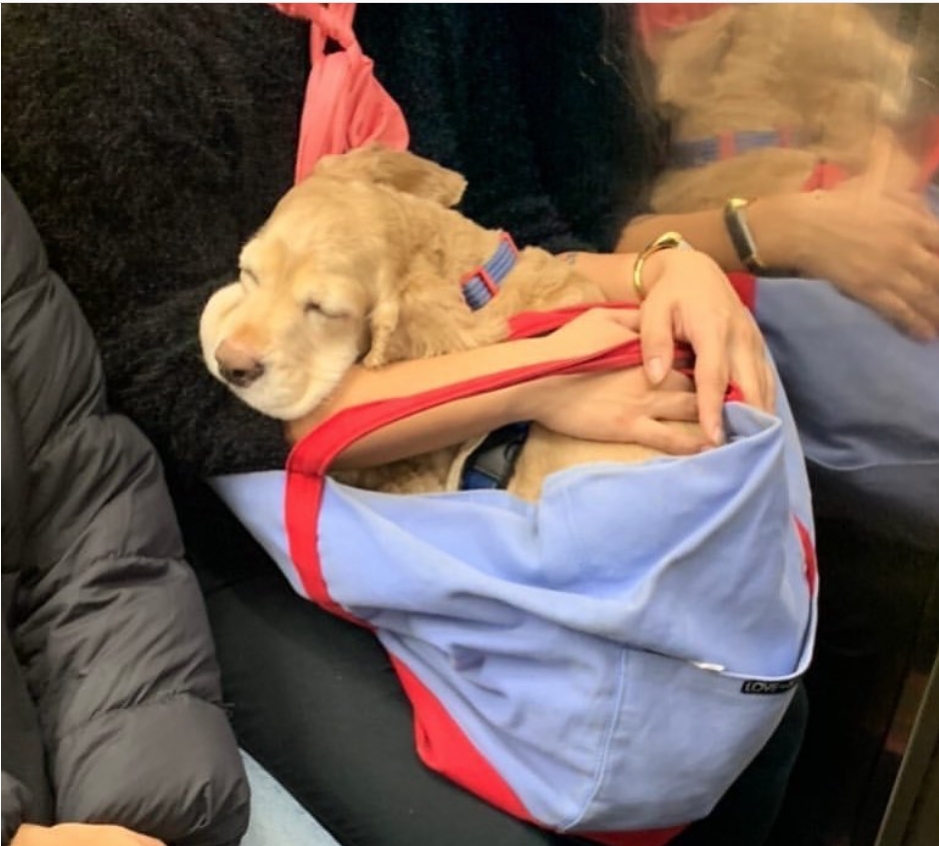 9. Crushed it.
10. He's a good spotter for the best seat.
11. Comfy as can be.
12. Yes, that is a grocery shopping bag, and yes, we approve.
13. Backpack or nap sack?
14. That look…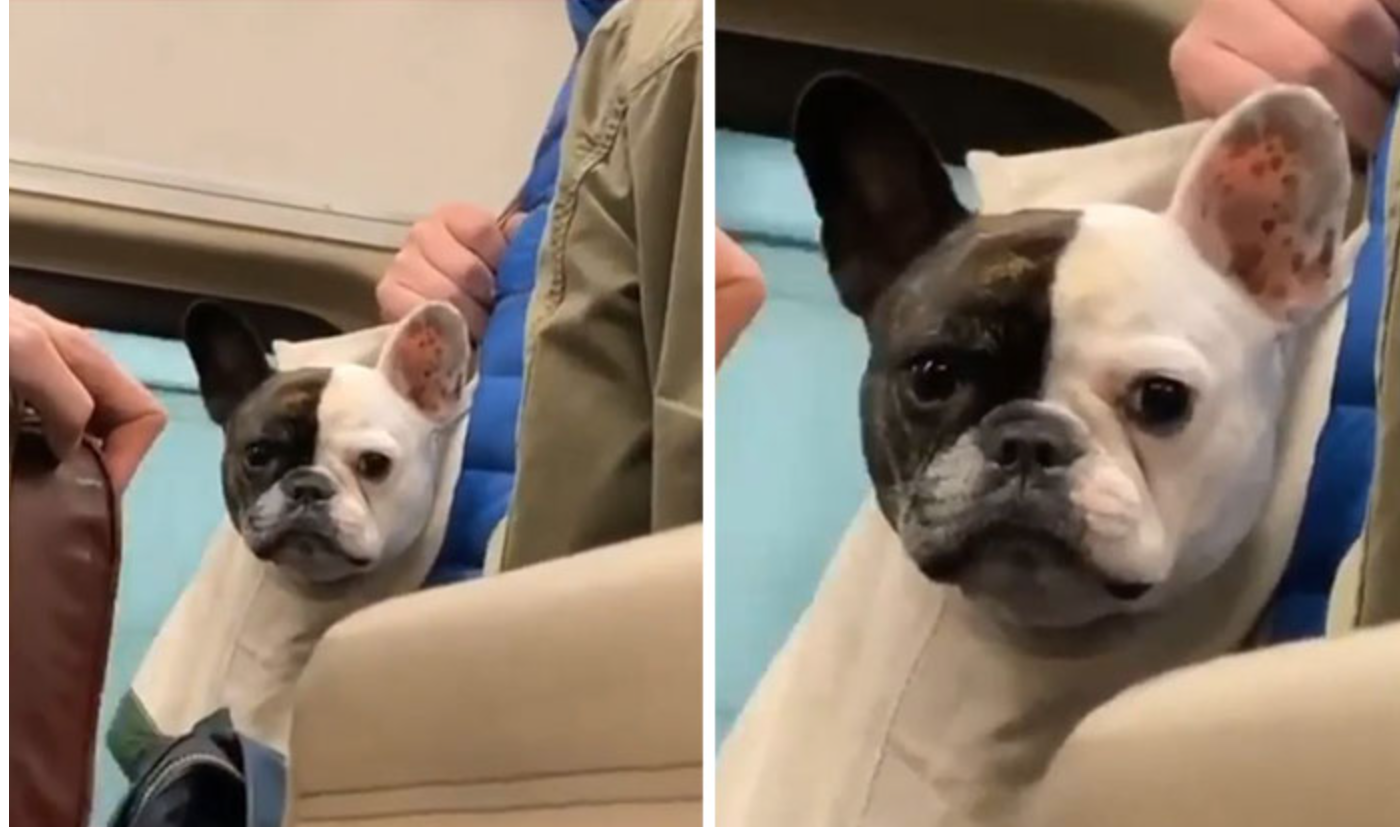 15. "Whatever you say, papa!"
Don't forget to share these adorable travelers!
Want to be happier in just 5 minutes a day? Sign up for Morning Smile and join over 455,000+ people who start each day with good news.