You may be surprised to learn that before Nicole Scherzinger was writing hit songs and wowing crowds as a member of The Pussycat Dolls, she was on a reality television show.
Her fame actually began two years before we ever heard "Don't Cha." At age 22, Scherzinger competed in the U.S. iteration of the show "Popstars." Her performances eventually landed her the leading spot in a pop group called Eden's Crush, which launched her career as a music artist.
A Louisville, Kentucky, native, Scherzinger attended a performing arts high school before majoring in theater arts with a minor in dance at Wright State University in Ohio.
In the middle of her college years, she took a break to focus on her music career and landed a brief gig as a backup vocalist for Days of the New, a '90s alternative rock band.
---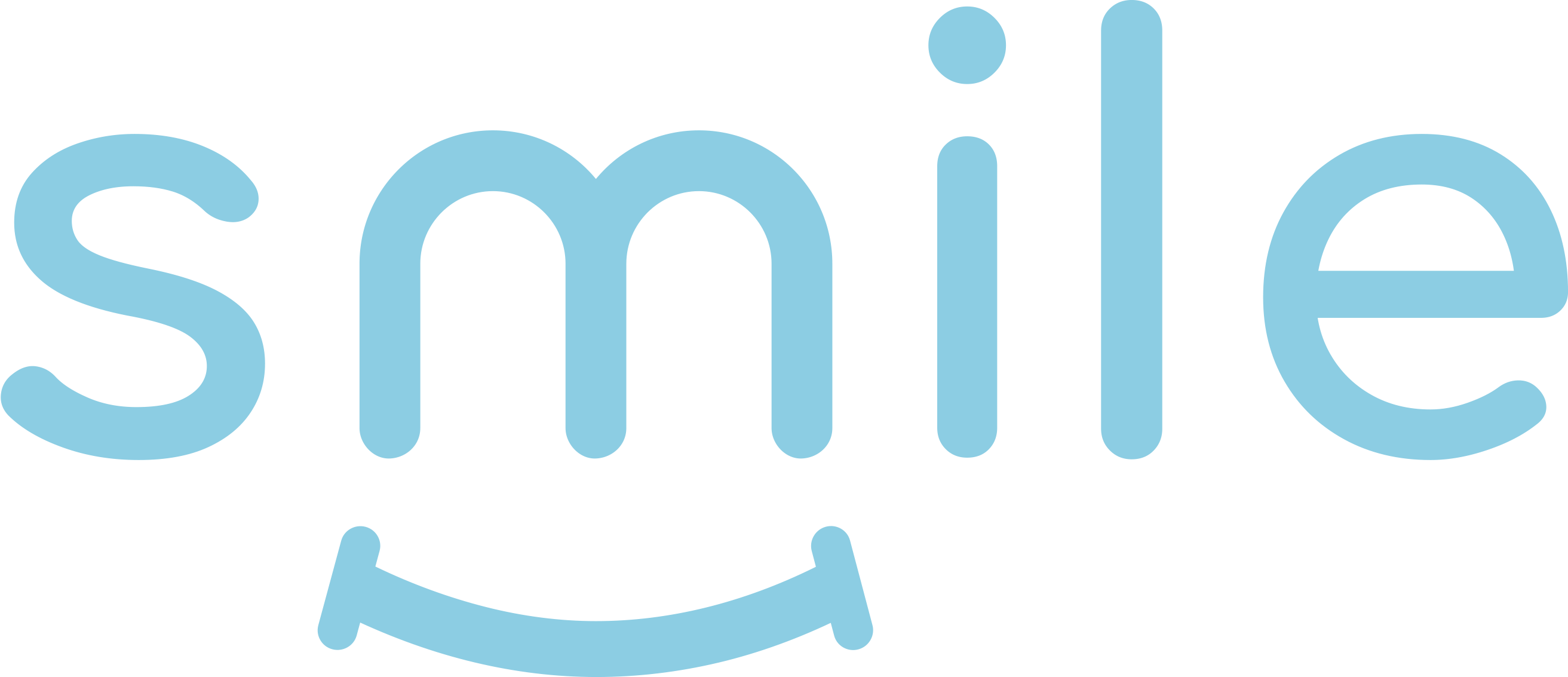 Sign up for our free daily email.
Stay inspired 6 days a week with Smile by InspireMore,
the #1 good news email read by 700K+ people.
---
In 2001, she decided to audition for the WB show "Popstars," and her stunning cover of Whitney Houston's "I Will Always Love You" secured her place in the show.
She continued to impress everyone with her strong vocals and star quality throughout the competition. Eventually, she was chosen, alongside four other women, to create an all-new girl group called Eden's Crush.
Though the band was short-lived, they did have some moments of success. Their first single, "Get Over Yourself," hit No. 8 on the Billboard Hot 100, and they ended up landing a guest star role as themselves on the show "Sabrina The Teenage Witch." They also opened for NSYNC and Jessica Simpson on their respective tours in 2001.
After the group folded, Scherzinger's own track, "Breakfast in Bed," was featured under the name Nicole Kea on the soundtrack of the movie "50 First Dates."
Soon after, she heard that the well-known Los Angeles burlesque act called The Pussycat Dolls was being recast and rebranded into a pop/R&B group.
Using some industry contacts, she was able to secure an audition.
"I don't have a good memory, and I remember that audition like it was yesterday," she told The Guardian. "They were rolling their eyes anyway, they only let me take two steps into the room. I pretty much sang an original song a cappella standing next to the door. All I had to go on was my talent for singing."
Apparently, that was all they needed! She quickly became the forerunner of the group, singing lead on most of the songs and even adding some songwriter credits to her resume.
Their debut album, "PCD," sold 3 million copies in the U.S., and their top single, "Don't Cha," reached No. 2 on the Billboard Hot 100.
Their successes led them to tour with stars like Rihanna, Britney Spears, and Christina Aguilera, and Scherzinger even did collaborations outside of the group, teaming up with artists like Will Smith, Rihanna, and P. Diddy.
"We had quite a machine behind [The Pussycat Dolls], so things happened very focused and very fast," Scherzinger said. "They had their perfect candidate right here, because I am a workhorse. I just rolled up my sleeves, got in the studio, and turned out these records. Before we were done, we had hits coming out."
But eventually, Scherzinger's fame continued to rise to the top, leading her to pursue a solo career in 2009.
The first stop on her solo journey was becoming a judge on the NBC show "The Sing-Off." This led to more television appearances as she went on to win "Dancing with the Stars" with partner Derek Hough and became a guest judge on the U.K.'s "X Factor." She even contributed to the formation of the band One Direction!
In 2010, she returned to her musical theater roots, performing as Maureen in the Hollywood Bowl production of "Rent." By 2014, she made her West End debut in the revival of "Cats," receiving an Olivier nomination for her performance as Grizabella.
Over the past decade, she has returned to reality television several times, serving as a repeat judge on "X Factor," claiming victory on the NBC show "I Can Do That," and becoming a panelist on FOX's "The Masked Singer."
Though Scherzinger's path was paved with a few bumps and forks in the road, she has always continued to forge on, creating a full, exciting career for herself along the way.
Still, we suspect this superstar has more big dreams and plans ahead.
"It's been forever since I've put out music, and that's difficult for me, especially when I always set such high expectations for myself," she said. "I want to be on my 15th world tour."
With her talent and determination — and a potential The Pussycat Dolls reunion tour — we won't be surprised when she gets there.
Don't forget to share her incredible story with your friends.
Want to be happier in just 5 minutes a day? Sign up for Morning Smile and join over 455,000+ people who start each day with good news.