When you think of a male lion, you probably picture a single male with a flourishing mane standing regally over his pride of females. However, some lion prides actually have a pair of patriarchs, usually brothers! Brother lions must have incredibly strong bonds to guard a pride together, and this bond is evident in the lions at Utah's Hogle Zoo. The zoo recently shared their bond with an adorable video of a lion hug between the pair!
The zoo's male lions, named Vulcan and Baron, spend ample amounts of time together. The zoo recently shared an incredible moment between the pair on their Tiktok page, showing the lions approaching one another and embracing each other in a lion hug.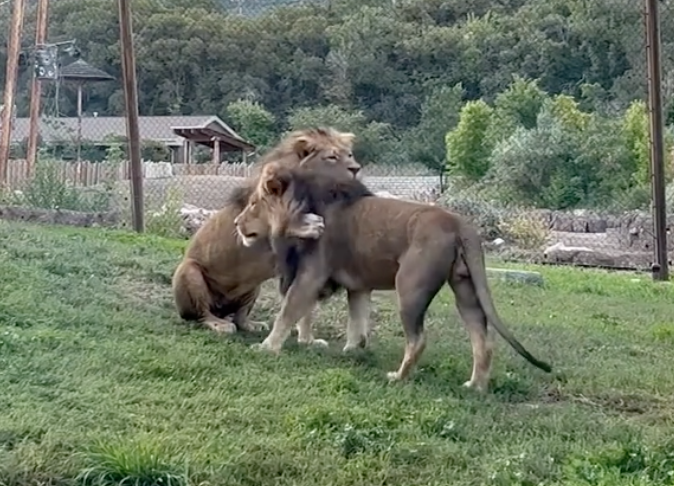 Following their quick embrace and cuddle, both lions stand and walk around one another. Then, one flops down lazily onto his side, and the other brother quickly follows suit. Rolling right into the other lion, the brothers cuddle for a few moments while laying down before getting back up again.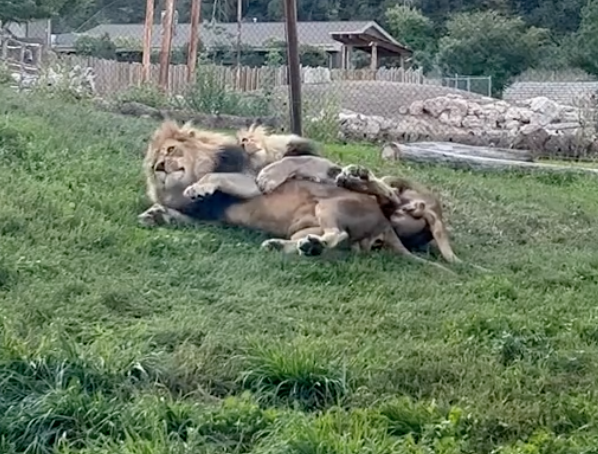 Vulcan and Baron live in the zoo's African Savannah area in the Lion Hill habitat alongside three female lions. The Lion Hill has a few features that allow the zoo to help keep the lions at comfortable temperatures year-round, including heated concrete and various heated and cooled grottos where the lions can move inside out of the weather.
The zoo's African Savannah habitat also features other native African wildlife (in separate exhibits, of course!) You can find meerkats, zebras, porcupines, giraffes, ostriches, and more!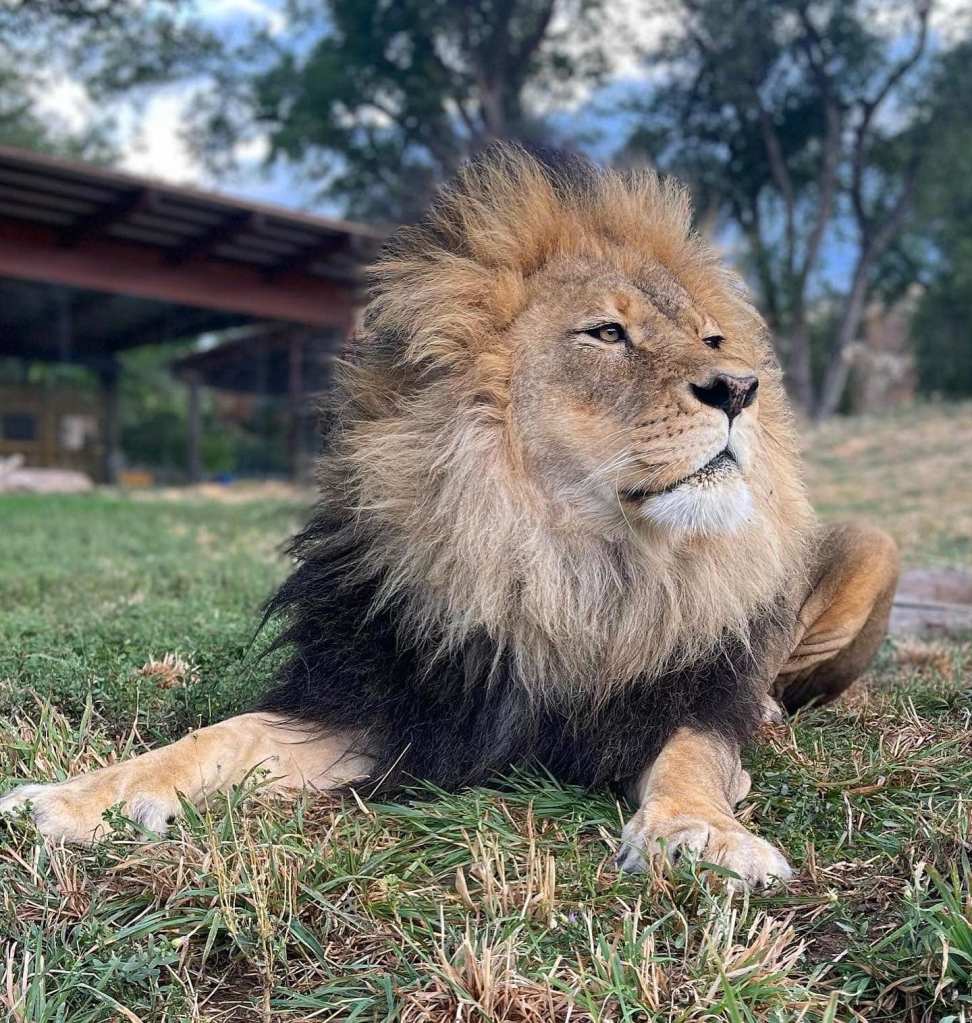 When we see touching moments between animals, it helps us care for them even more deeply. Thousands were able to witness this amazing moment between these two lions thanks to the zoo's social media accounts. When you watch a heartwarming moment like a lion hug, remember to always do your part to help wildlife conservation, whether that means visiting your local zoo, recycling, or donating to causes close to your heart!  
You can find the source of this story's featured image here.
Want to be happier in just 5 minutes a day? Sign up for Morning Smile and join over 455,000+ people who start each day with good news.