Thom McCallum of Berkley, California, has helped hundreds of foster animals find their forever homes.
He takes in dogs of all shapes, sizes, and colors, but even as an expert foster parent, he was startled when he met a tiny white pit bull mix puppy named Moz.
"Moz was just a mess," Thom explained. "He was this scrawny, hairless, weird-looking stray, and he was deaf."
The pup was found abandoned in an alley in Oakland, California. He had mange and was covered in flea and tick bites, so he needed some serious TLC. As soon as he got into Thom's safe home, he curled up and slept for a day and a half. He was just so relieved to be off the streets!
---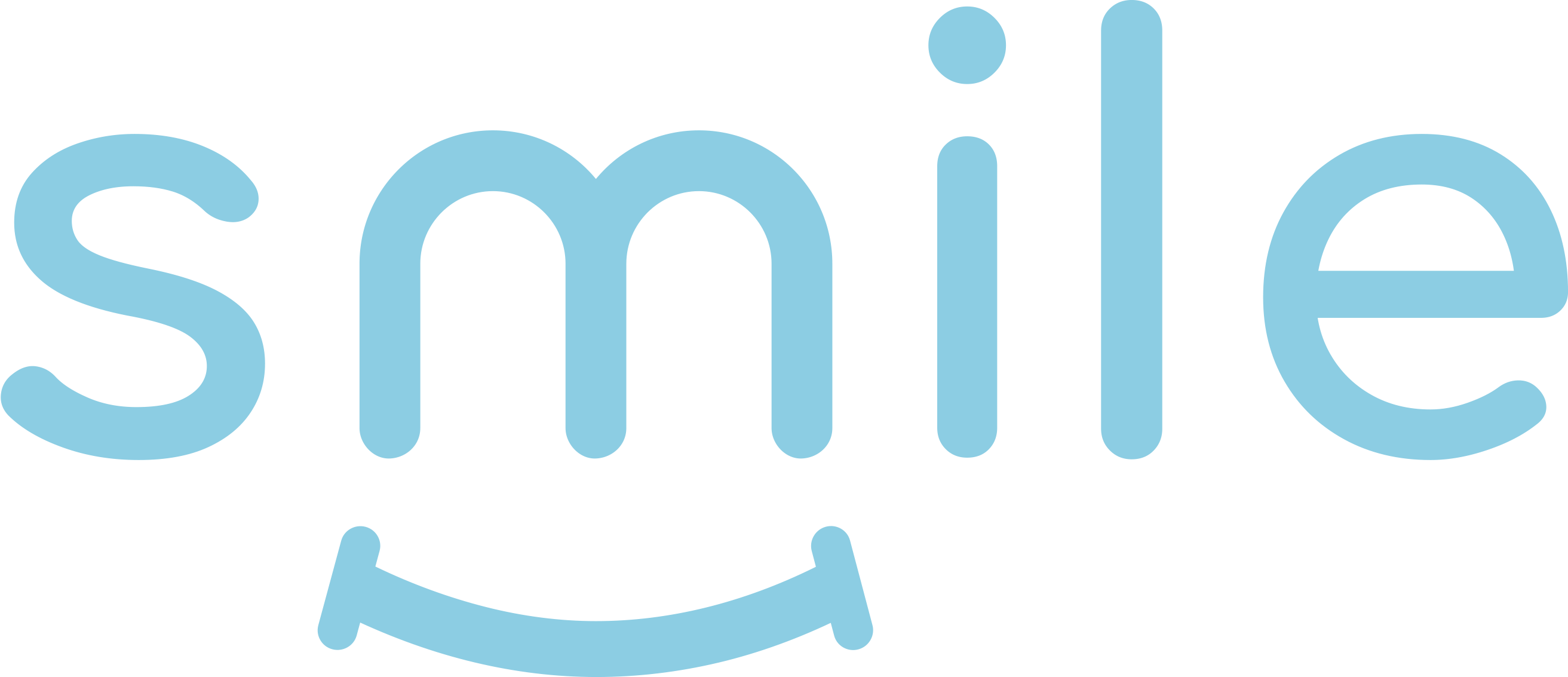 Sign up for our free daily email.
Stay inspired 6 days a week with Smile by InspireMore,
the #1 good news email read by 825K+ people.
---
Thom's other foster dogs took Moz under their paws, and he began to make great strides with his health! Part of their daily routine included taking a long walk around the neighborhood, which is how they first met Lillian and her family.
This was in the midst of the novel coronavirus pandemic when many families were spending more time at home than ever before. Since Lillian's house is just two blocks from Thom's, the 2-year-old got in the adorable habit of waving to Thom and his foster dogs each day.
"The kids were home with us all day long, so we spent a lot of time looking out the front windows," said Lauren, Lillian's mom. "Thom would walk by with Moz in his backpack and so we'd all go outside and say hi."
Lillian is a chatty little girl who, according to her mother, "really loves quiet, gentle creatures." She took an instant liking to Moz, and the feeling was very mutual!
With Lauren's approval, Thom began letting Lillian join him on their walks. He taught the toddler to hold Moz's leash and communicate with him using hand signals.
It didn't take long for Thom to realize they were falling for one another, and he secretly hoped that Lillian's family would adopt Moz after he received the last of his shots. "It was really sweet to kinda watch this friendship blossom," Thom said.
When Thom was briefly called away to New Mexico for work, he asked Lillian's family to dog-sit. That's when Lillian and Moz really became inseparable!
"She really thought he was like her baby and she was his mom," Lauren added. "And Moz was pretty game for whatever she wanted to do."
When Thom returned to California, it became clear that Moz had found his forever home! As soon as his last vet visit was complete, they headed over to his new place, where his family greeted him with open arms.
Today, Moz is living the rescue dog dream! He is constantly showered with love, cuddles, and treats. Thom even described him as a "Velcro dog" because he sticks to Lillian like glue!
"Moz hit the jackpot with these guys," the proud foster dad said.
Sounds like this "furever" family was meant to be! Thank you, Thom, for connecting Moz with Lillian and giving the sweet pup the life he deserves!
Share this story to welcome Moz home.
Want to be happier in just 5 minutes a day? Sign up for Morning Smile and join over 455,000+ people who start each day with good news.