In a twist of fate, a mother and daughter ended up sharing the same dorm room at Miami University. Of course, they were given the room assignment 33 years apart. The odds of that happening are pretty astronomical!
Miami University is located in the small community of Oxford, Ohio. Although the name may lead you to think of the more well-known city in Florida, the two are in no way related. The university is a family affair, though, boasting many third- and fourth-generation students. The school is proud of the fact that many children visit the university with their parents on alumni days and fall in love with the campus.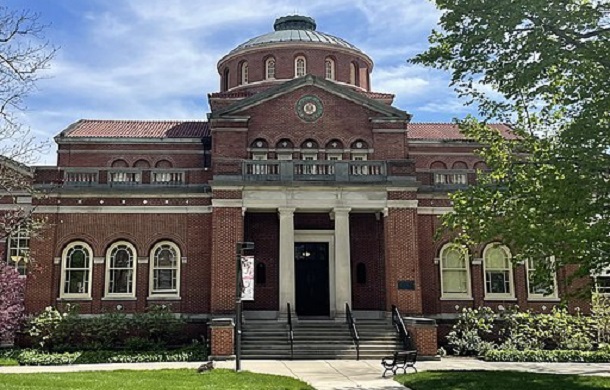 That is exactly what happened with Sarah Bowling. She recalled visiting the campus with her mother, Laura Everett Bowling, who graduated in 1994. Now that she is attending college, Miami University is the choice for Sarah.
John Bailer, Distinguished University Professor emeritus of Statistics, explored the odds of this room assignment. There are a total of 4,475 student rooms on campus. Of those, 1,100 dorm rooms are for incoming female students.
Doing the math, Professor Bailer stated, "The odds of being assigned to the same residence hall of a parent are about 0.1 %."
By the numbers, that breaks down to 1,099-to-one odds. We're not as good at math, but we think the lotto ticket is a bet worth placing!
Laura graduated from Miami University in 1994 with a bachelor's degree in Marketing. Sarah will major in Integrated English Language Arts Education, with a focus on grades 7-12. Move-in day was on August 24th, and both Laura and Sarah had a great day. Laura reminisced about how the room looked back in 1990. Sarah just needed her guitar to feel at home, adding, "I am so excited for classes to begin. Like most people, I am a little nervous, but I also have a sense that I am coming home. Miami is where I am supposed to be."
You can find the source of this story's featured image here.
Want to be happier in just 5 minutes a day? Sign up for Morning Smile and join over 455,000+ people who start each day with good news.