New York may have a reputation for its "mean streets," but one young man is doing his best to spread kindness, instead. Peter Bond, 29, has made it his life's mission to help the homeless in his area while inspiring others to do the same. His shares his work on social media, showcasing the deep impact that one act of generosity can have on another human being. Although Peter typically tries to offer financial help to those who need it, he also takes the time to make a connection with each person he encounters.
According to New York Weekly, Peter Bond's first step toward becoming the "Robin Hood of NYC" took place in January 2021 when a homeless stranger asked him for change. Instead, the young man gave him a $20. When Peter saw how grateful the man was, he knew he wanted to keep doing this. He started working extra shifts in order to provide for both himself and others. Nowadays, he's been known to give away hundreds at a time!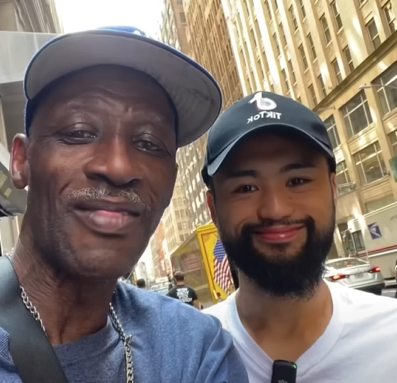 Peter credits his Filipino heritage as one of the inspiring forces behind his work as he strives to be a role model for others.
You can find the source of this story's featured image here.
Want to be happier in just 5 minutes a day? Sign up for Morning Smile and join over 455,000+ people who start each day with good news.