Math can seem daunting to many, but what if it was translated into dance? A captivating video from Reddit's "Made Me Smile" section showcases a unique approach to mathematics, where a teenager blends math and dance in the most entertaining way.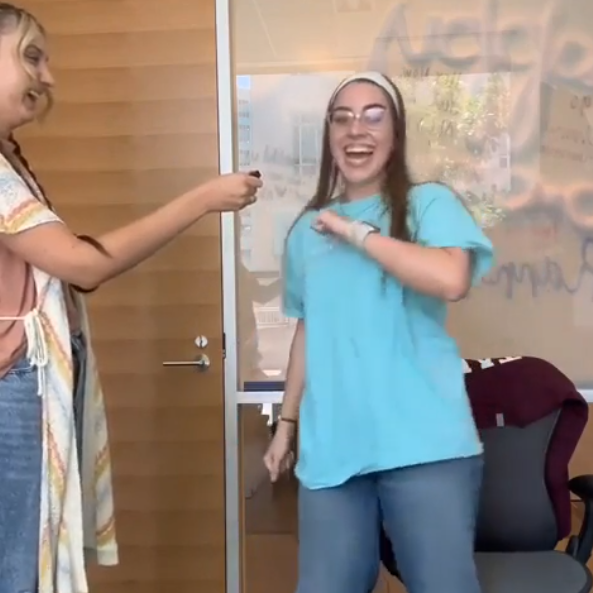 "Do you guys wanna see my math dance moves?" she asked, humorously demonstrating dance moves for addition, subtraction, multiplication, division (everyone's favorite), tangent, sine, and cosine. Who knew mathematics could be so groovy? 
This talented young dancer has turned math into an unexpected art form, making her an instant hit on social media. And trust us, you don't want to miss this amusing blend of education and entertainment.
Watch the video below to join the fun and learn a thing or two about math — the fun way. And don't be a square root, share it and multiply the smiles!
You can find the source of this story's featured image here.
Want to be happier in just 5 minutes a day? Sign up for Morning Smile and join over 455,000+ people who start each day with good news.