74-year-old Philip McKenzie owes his life to his service dog. The elderly man shared his home with the little labrador for the last three years after a bad fall prompted him adopt her. It is incredible how much a service dog can change your life and it turned out to be the best decision he could have made.
McKenzie was watching TV in his living room recently when he started feeling shortness of breath and a shooting pain in his chest. "I knew right away it wasn't good. I started to get up from the couch to go to the phone but halfway there I collapsed onto the floor and couldn't get up. I couldn't even open my mouth to call for help, the pain was so bad."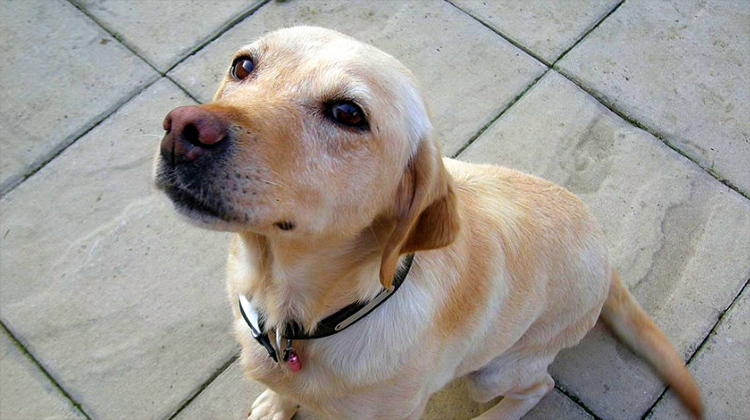 In all likelihood, if McKenzie had lived alone he would have died that day, but thankfully his faithful pup Jessie was there to save the day.
Seconds after falling to the ground, Jessie came bounding around the corner to check on her beloved charge. She began licking his face trying to get him to respond, but as McKenzie continued to writhe on the floor in pain, Jessie knew something was seriously amiss.
Jessie immediately ran over to the K-9 alarm just as she had been trained to do and activated the switch that alerted 911 dispatch of an emergency. The button uses a speakerphone for dispatchers to speak to those in distress, but McKenzie was in too much pain to speak.
"Instead, Jessie just started barking her head off, which i'm sure confused the dispatchers for a bit." After a few moments of uncertainty, they realized the situation and sent paramedics to McKenzie's address. If they had come even just minutes later, they told him he would have died.
Jessie the labrador saved his life.
Share this amazing canine story today!
Want to be happier in just 5 minutes a day? Sign up for Morning Smile and join over 455,000+ people who start each day with good news.