Ritchie, a beloved canine, knows no bounds when it comes to love. After his human parents parted ways, they ensured nothing — not even state lines or a five-hour flight — could prevent him from feeling cherished by both.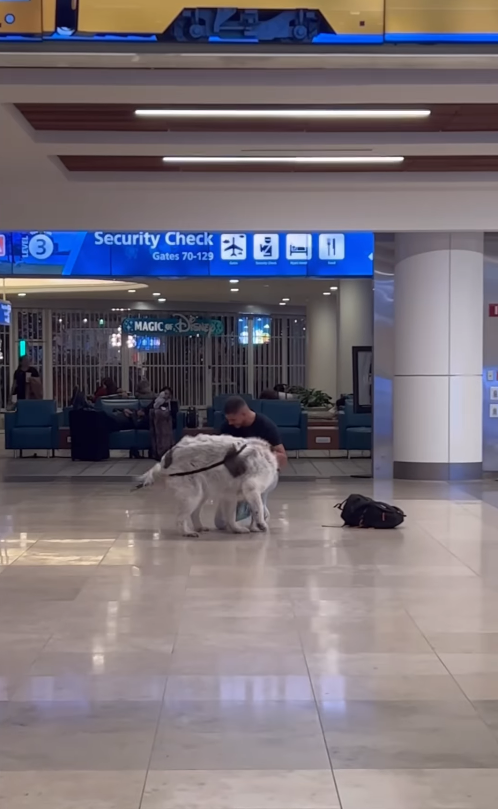 Vini, Ritchie's dad, moved states away after the split. But the separation only made the heart grow fonder. The emotional reunion between Ritchie and Vini, caught on film, shows a brief moment of confusion at the airport gate. However, recognition dawns, and Ritchie dashes into Vini's waiting arms for an embrace that speaks volumes.
Are you moved by Ritchie's heartwarming story? Help us spread this tale of undying love — share now!
This is Ritchie. His mom and dad are no longer together. But as dedicated co-pawrents, nothing gets in the way of Ritchie being unconditionally loved by both of them. Not even a five-hour flight. 14/10 pic.twitter.com/qvnmh6GTmW

— WeRateDogs (@dog_rates) September 28, 2023
You can find the source of this story's featured image here.
Want to be happier in just 5 minutes a day? Sign up for Morning Smile and join over 455,000+ people who start each day with good news.