There's magic in firsts, and we're inviting you to witness something truly enchanting. There's nothing quite like the sensation of grass underfoot, especially when you've never felt it before. This was the case for a mama pig and her piglets, who were destined to spend their whole lives in a concrete pen — or worse. However, thanks to the diligent efforts of a compassionate animal rescue team, a twist in their tale awaited.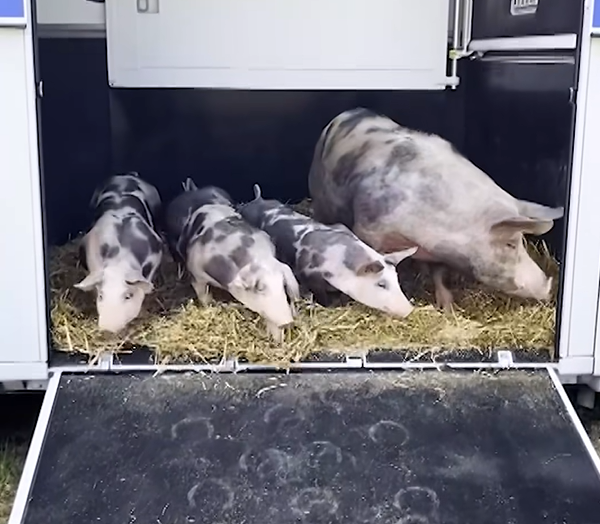 The video begins with a truck's door swinging open, unveiling three spotted piglets — as curious and excited as can be. Their tentative sniffs are quickly followed by sprints and leaps of joy. As for mama pig, her cautious descent from the truck is marked by delicate sniffs and tentative steps.
And then, she's there with her babies, enjoying the grass and a new life in an animal sanctuary. It's a scene of pure, unabashed happiness — a true testament to compassion and the power of a second chance.
Eager to witness this heartwarming moment? Watch the video below, and don't forget to share their incredible journey with your friends and family!
You can find the source of this story's featured image here.
Want to be happier in just 5 minutes a day? Sign up for Morning Smile and join over 455,000+ people who start each day with good news.