It started as a distressing call about a kitten tossed from a car window. It ended with an unlikely friendship that stole hearts across the world. Officer Timothy Rugg of the Harrisonburg Police Department in Virginia has become the proud foster parent to Penny-Furthing, a rambunctious calico kitten.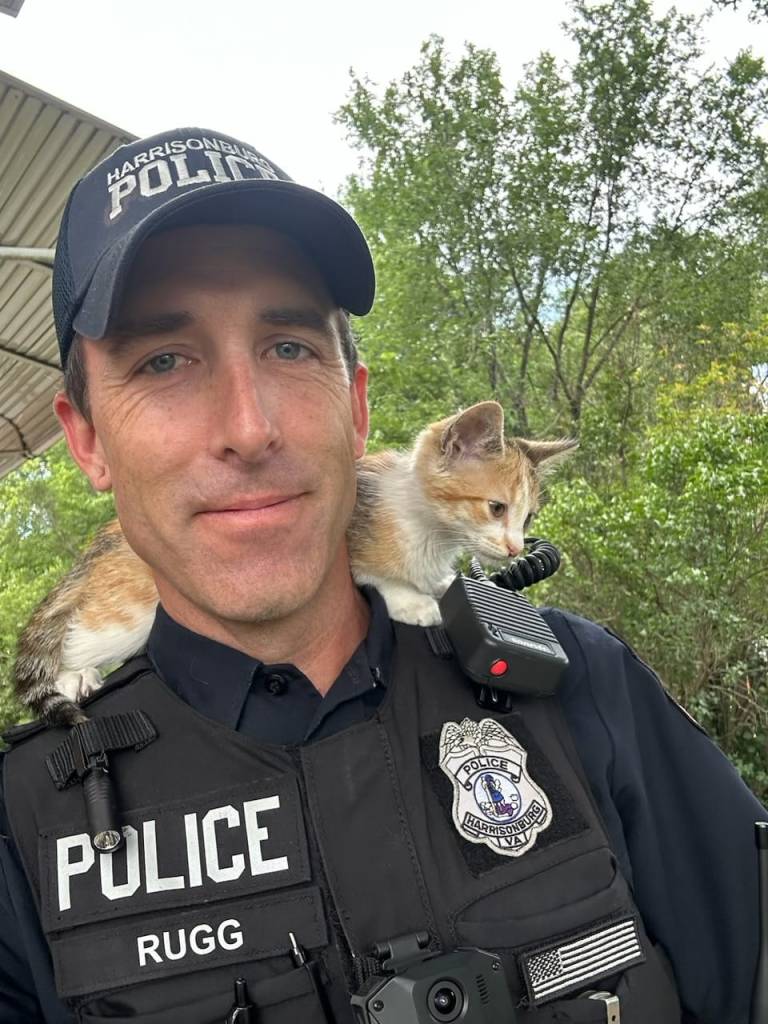 When someone saw the cat thrown out the window and called the police, Officer Timothy was the one to go to the callers house and collect the cat.
"A cat had been thrown out of the window on Old Furnace Road, and I found Penny underneath the couch," Timothy explained. "She was super scared, but when I picked her up, she just climbed right up to my shoulder, started purring, and just wouldn't let go. I knew instantly that Penny and I would be together forever."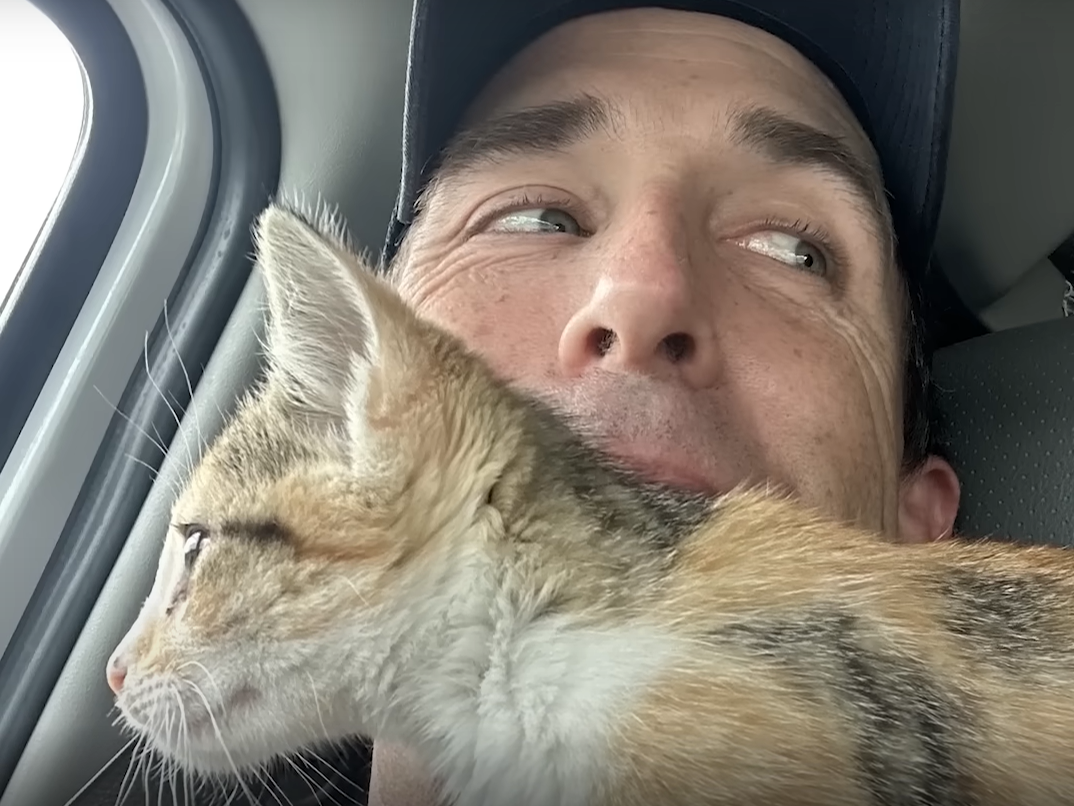 After delivering Penny to the Rockingham Harrisonburg SPCA, he learned that they were at full capacity. His heart would not allow him to leave without her. Timothy's decision to adopt Penny wasn't just a spontaneous act of kindness. It represented a more profound connection.
"I just felt like she wanted to be with me," he said. "And before that, I never saw myself owning a cat."
Despite having always considered himself a dog person, this little kitten had crawled onto his shoulder and into his life, never to let go.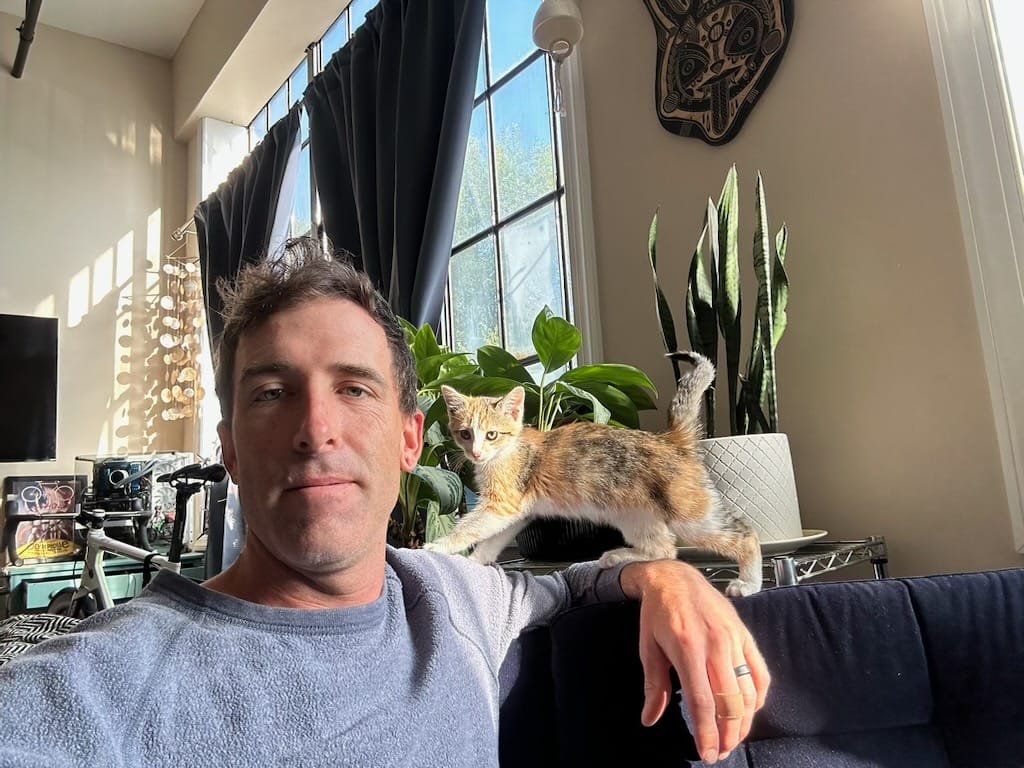 Fear and shyness marked Penny's early days. Yet, the bond between Timothy and Penny grew stronger with each passing day. Soon after, Penny transformed from a "very timid and shy" kitten to a "wild" and "rambunctious" pet, eager to explore her new home. Already she has brought Timothy and his wife nothing but pure joy.
"She's definitely making my days better and helping me relax. She's great," Timothy shared.
Penny's adoption shines a spotlight on the power of fostering and adopting animals in need. In fact, Timothy calls the kitten the "hero" he didn't know he needed and urges others to explore the simple-yet-rewarding process of adopting from a shelter.
This kitten's story, although born out of a traumatic event, blossomed into a relationship filled with endless cuddles. Indeed, this is a beautiful example of the unexpected friendships that can form when we open our hearts to those in need. So, if this tale warmed your heart, don't whisker away without sharing!
You can find the source of this story's featured image here.
Want to be happier in just 5 minutes a day? Sign up for Morning Smile and join over 455,000+ people who start each day with good news.