When Katharine McPhee, who is now known as Katharine McPhee Foster, first came on the scene in "American Idol," she instantly stole America's hearts with her goofy, down-to-earth temperament and out-of-this-world vocal abilities.
Though the TV talent show did not end the way she might have expected, it did not stop her from becoming the star-studded household name we know today.
Born to television producer Daniel McPhee and vocal coach Peisha McPhee, the star has been singing since birth.
After moving to Los Angeles when she was 12, her mom, who has been an "American Idol" vocal coach since 2011, recognized McPhee's exemplary talent and started training her.
---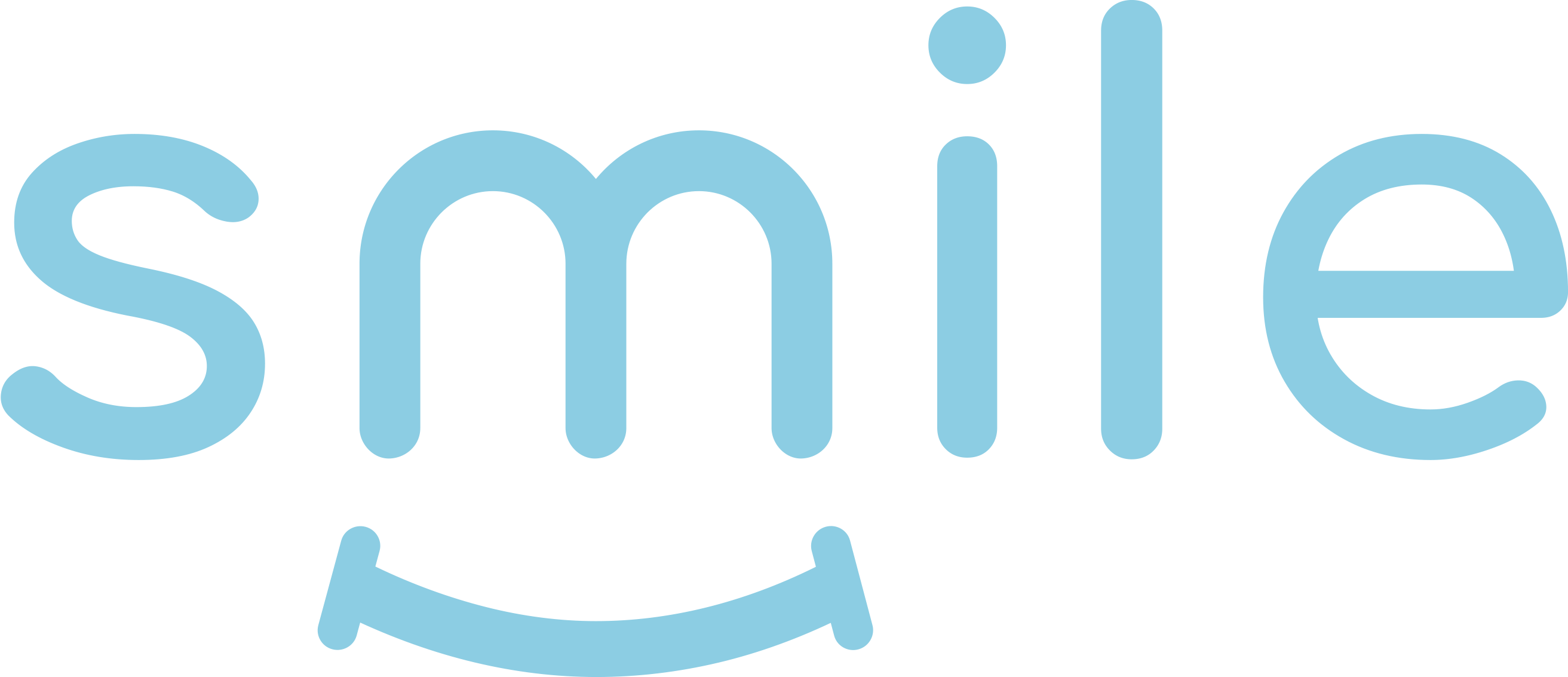 Sign up for our free daily email.
Stay inspired 6 days a week with Smile by InspireMore,
the #1 good news email read by 700K+ people.
---
After high school, McPhee briefly majored in musical theater at Boston Conservatory before her manager persuaded her to head back to Los Angeles and try her luck in the acting industry.
Though she faced a series of rejections, she did have some minor successes, booking a small part in the musical film "Crazy" and landing a role in the MTV soap opera pilot "You Are Here," which unfortunately never got picked up.
Then, in 2005, her friends and family convinced her to audition for "American Idol."
In her pre-audition interview in San Francisco, we catch a glimpse of the intense vocal training she received from her mom. Before McPhee headed to the audition room, her mom said, "I'm not worried about her at all!" Then she added, "I'll be worried in the top two."
That was some excellent foreshadowing!
Singing "God Bless the Child" by Billie Holiday, McPhee stunned the judges from the first silky note that came out of her mouth.
Judge Randy Jackson even said, "Best voice I've heard so far this auditioning season. Absolutely brilliant. You are really good. I'm just sitting here… thinking like, 'Where have you been?'"
After hearing that McPhee was only 21, Paula Abdul added, "You should be excited."
How right she was! It was unanimous: McPhee was heading to Hollywood to be part of the show's fifth season!
After securing her spot, in a feat of great courage, McPhee decided it was time to address her eating disorder of seven years. So she joined a three-month rehab program and finished up right before the show's semifinals began.
She sailed through the competition, generating the popular term "McPheever," coined by KROQ's Ralph Garman. She even got a fated chance to work alongside musician and producer David Foster, who is now her husband!
Soaring into the 2006 finale, McPhee gave brilliant performances of KT Tunstall's "Black Horse and the Cherry Tree," Judy Garland's "Somewhere Over the Rainbow," and her own debut single, "My Destiny."
But in a shocking turn for many, Taylor Hicks secured the ultimate victory, while McPhee claimed the runner-up spot.
Though heartbreaking at the time, the loss didn't result in any major setbacks for the rising artist. She was immediately signed to Sony BMG's RCA Records and her "American Idol" single, "Somewhere Over the Rainbow/My Destiny," reached No. 12 on the Billboard Hot 100.
In 2007, she released her self-titled debut album, and her single "Over It" ended up at No. 29 on the Billboard Hot 100.
Returning to her L.A. pavement-pounding days, she gave TV and film another shot — only this time as a musical sensation. She starred in commercials as Neutrogena's newest spokesperson and landed a strong supporting role in a 2008 movie alongside Anna Faris and Emma Stone.
All the while, she continued dipping her toe in other music genres, collaborating with the likes of David Foster and Andrea Bocelli and producing stunning performances, such as her rendition of Foster's song "I Will Be There with You" and the soul-stirring ballad "The Prayer."
Transitioning into a new record deal, McPhee released her second album "Unbroken" in 2010, which hit No. 27 on the Billboard 200. She continued her rise to fame, starring in "110 Stories" at the Geffen Playhouse and performing for President Obama at the White House.
McPhee has also been a part of powerful initiatives, partnering with nonprofits like Feeding America, ConAgra Foods Foundation, St. Jude Children's Research Hospital, and Global Compassion Services.
In 2011, she finally found herself starring in a TV pilot that secured a spot in NBC's television lineup. The show was called "Smash."
While "Smash" was canceled after two short seasons, it developed a cult following whose loyalty prompted them to produce a one-night-only concert of the show's fictional musical "Bombshell" in 2015.
But McPhee was still finding continuing success in her music career, landing a new record deal with Columbia Records and releasing her fourth album in 2015.
Her acting career also made new strides as she landed starring roles in CBS' "Scorpion," the 2011 rom-com "You May Not Kiss the Bride," Hallmark's "In My Dreams," and Lifetime's "The Lost Wife of Robert Durst."
All of this led up to one of the pinnacles of her career: her Broadway debut playing the lead role of Jenna in Sara Bareilles' Tony-nominated musical "Waitress."
She took that role all the way to London's West End in 2019 and later returned to the Broadway production to play Jenna all the way through its final performance in early 2020.
Having divorced her first husband in 2014, McPhee got remarried to her long-time brilliant collaborator, David Foster, in 2019. With her career still very much on the rise, the star of both music and screen landed a new role earlier this year as a mom!
The couple welcomed their little boy into the world in February, and now life is better than ever!
"Just in case you were wondering… I love being a mommy!" she shared in a recent Instagram story.
From her early voice lessons with her mom to raising a child of her own, McPhee's story has been a full one, brimming with star-studded performances.
Having made it on Forbes' top-earning "American Idol" performers list multiple times, it's safe to say that Katharine McPhee is among their greatest success stories.
Looking back at her audition over one and a half decades ago, she said, "I was just so overwhelmed with emotion, I thought, 'Oh my gosh, this could be really the moment that takes me to that next level.'"
How right she was! A true star was born that day! Share her incredible journey with a friend to make them smile.
Want to be happier in just 5 minutes a day? Sign up for Morning Smile and join over 455,000+ people who start each day with good news.