As anyone who loves tattoos and has a job in the business world knows, having both requires some compromise. Either you can only get tattoos in areas that a summertime professional outfit would cover, or you have to cover everything year-round.
This is exactly what Jessica Hanzie Leonard did – she refrained from getting tattoos on her legs and made sure to always wear long sleeves to cover her arm tattoos. That's what she expected to do when she got her picture taken for her company's website, but then her boss surprised her in the best way! Check out Jessica's incredible story below!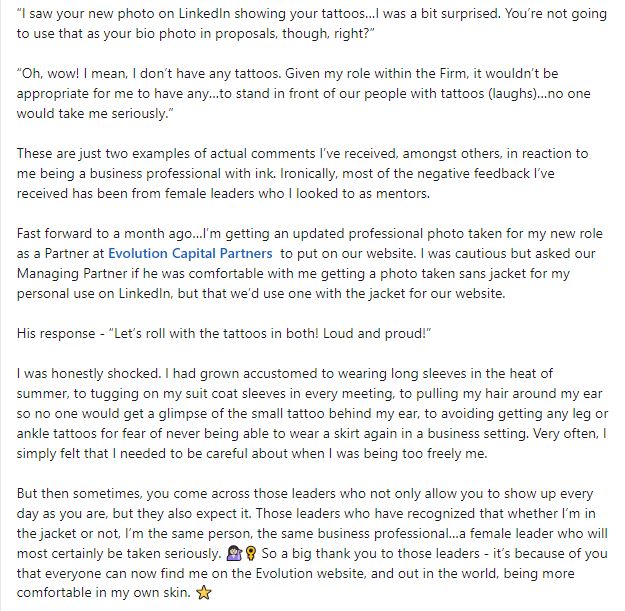 What a great response from her boss! Jessica's tattoos are beautiful, and we're so glad she gets to show them off in her professional headshot. Plus, we're proud of her for sticking up for herself.
Who knows, maybe her story will make it more acceptable for people everywhere to have visible tattoos at work!
If you enjoyed this story, please share it with your friends.
Want to be happier in just 5 minutes a day? Sign up for Morning Smile and join over 455,000+ people who start each day with good news.