She's been dubbed the next Anna Wintour, and when you hear her story you'll see why. Oak Park, Illinois native, Tavi Gevinson, is 18, full of life, and wise beyond her years.
She is not your typical teen in any way. Tavi started her own fashion blog at 11. Yep, at just 11 years old, Style Rookie was born. It's a website featuring all of her bold looks, commentary on current fashion trends, and many hair color changes, through the years.
Early looks from Style Rookie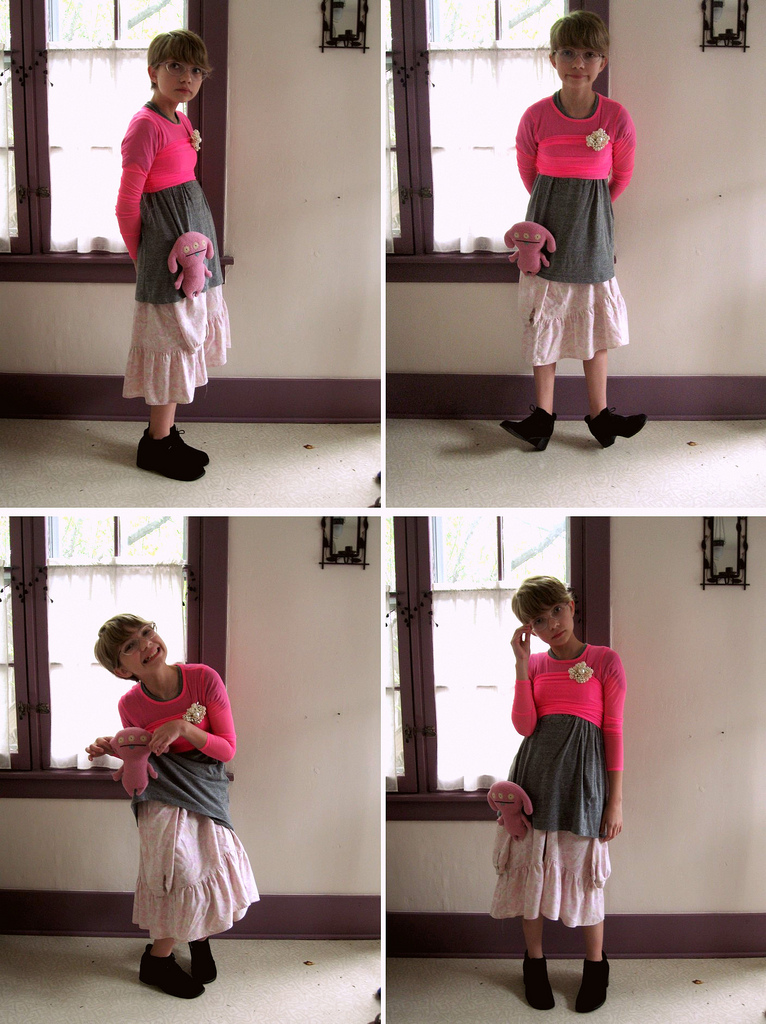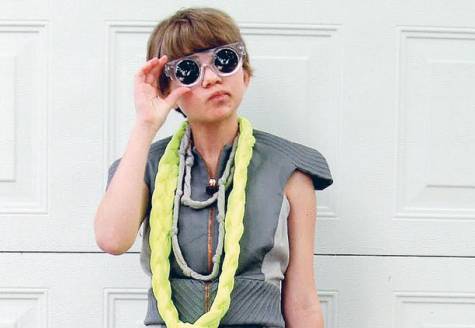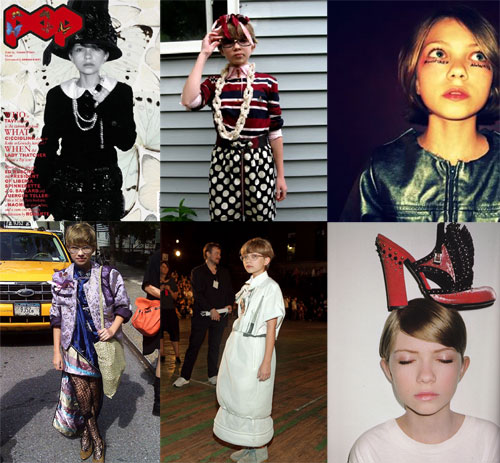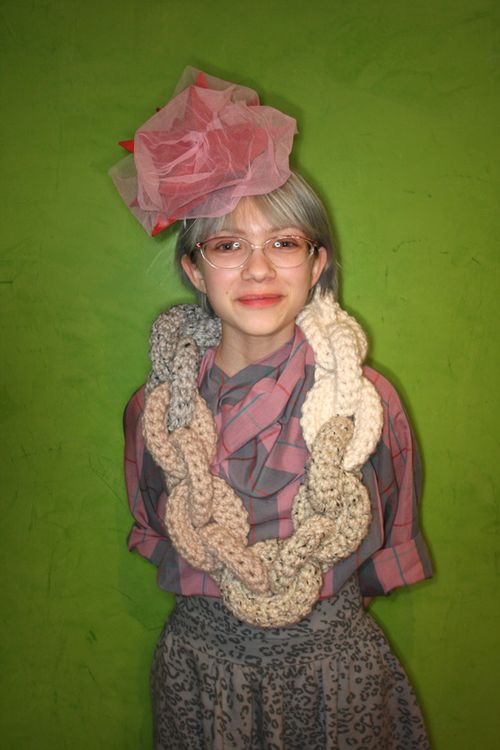 The blog quickly gained traction, garnering over 30,000 views a day, and was being noticed by some of the biggest names in fashion. New York Times interviewed her and she was invited to New York Fashion Week and Paris Fashion Week.
Her writing style was praised and admired far and wide, resulting in guest author spots on Barneys.com and Harper's Bazaar, and a contributing editor position for Garage Machine. 
With Editor-in-chief of Vogue, Anna Wintour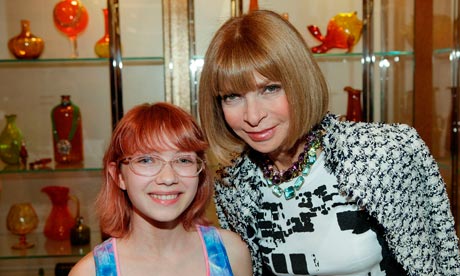 In Teen Vogue with musician Gwen Stefani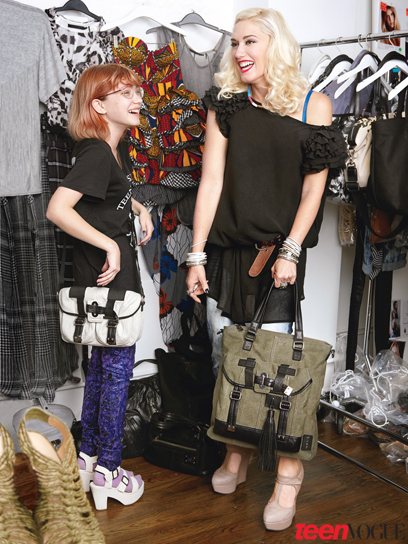 At fashion shows pictured with Chanel designer Karl Lagerfeld and designer Marc Jacobs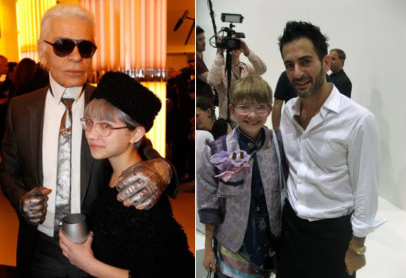 One of her latest looks off Style Rookie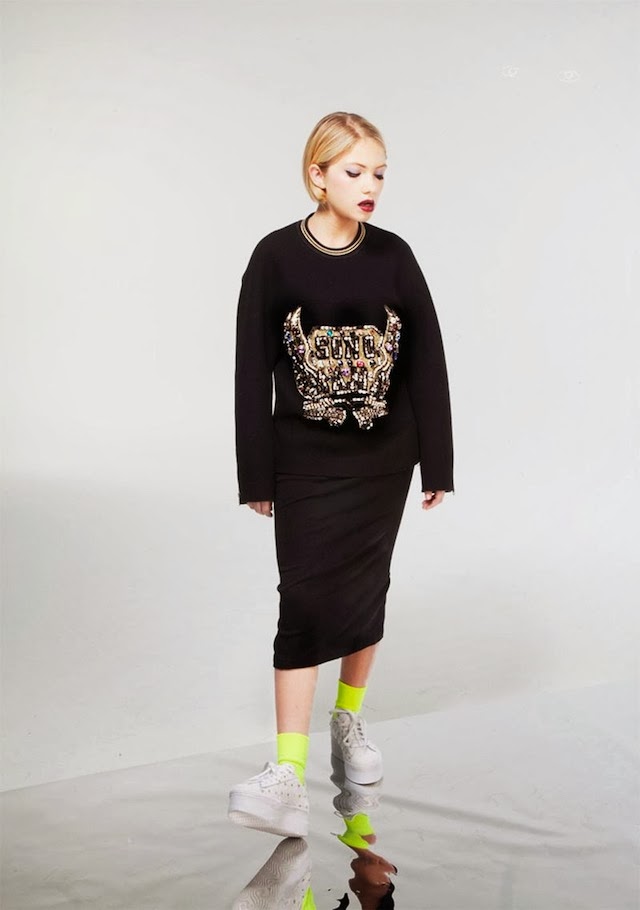 Her biggest accomplishment to date? Rookie Mag, her own creation and brain child, an online magazine dedicated to teenage girls and all of the ups and downs they experience, that she's been editing from home since she was 15. She's the editor-in-chief to a team of 40 to 50 photographers, writers, and illustrators. How she balances that with being a normal American teenager, we have no clue.
Featuring posts written primarily by the target audience, there's everything from posts focused on pop culture, social issues, beauty, original artwork, op-eds, and of course, fashion. Subjects of the stories range from embarrassing and funny, to tearjerking and heartfelt.
Over time, the magazine has reaaally evolved. Features like "Ask A Grown Man/Woman" allow readers to submit questions to be answered by adult celebrities like musicians Tegan and Sara, TV host Stephen Colbert, actor Seth Rogen, and actress Rashida Jones, just to name drop a few. She's also made a few good friends from her countless interviews.
Hangin' with singer Lorde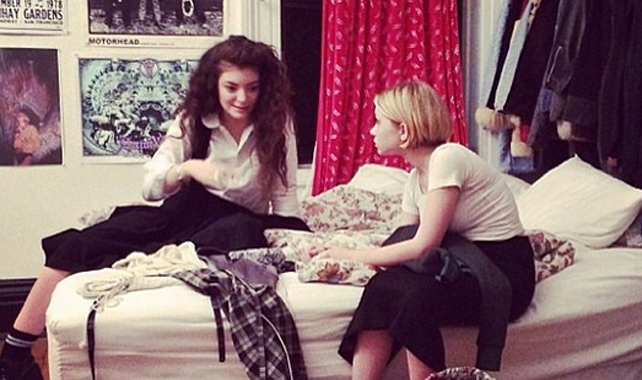 Ridin' roller coasters with actress Hailee Steinfeld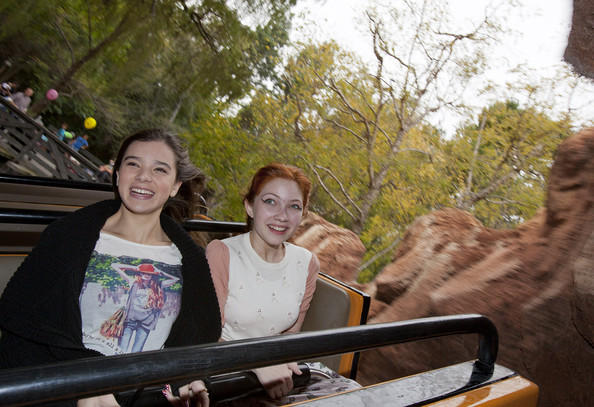 Casually paddle boarding with pop star Taylor Swift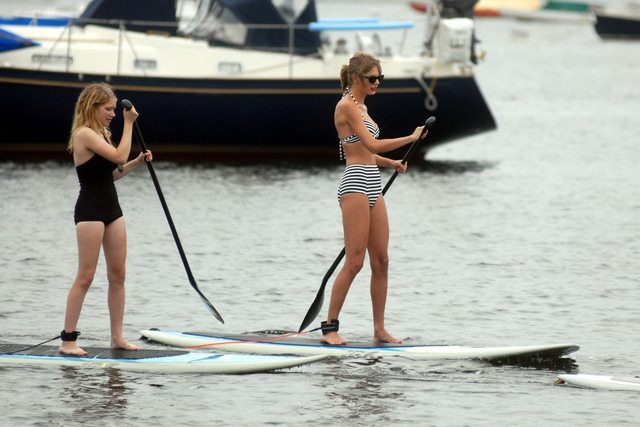 In 2012, the magazine had its first real print publication in the form of a yearbook full of highlights from the site. The Rookie staff went on a book tour to meet up with readers and fans for pajama parties, craft nights, and much more, which is pretty wonderful. The yearbook of awesomeness comes out every year in October, and the third installment, Rookie Yearbook Three, is just about ready to go!
At one of her Rookie tour stops with the first yearbook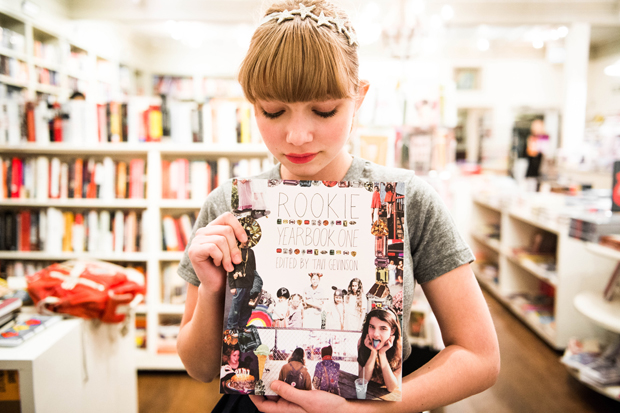 Reppin' Rookie Mag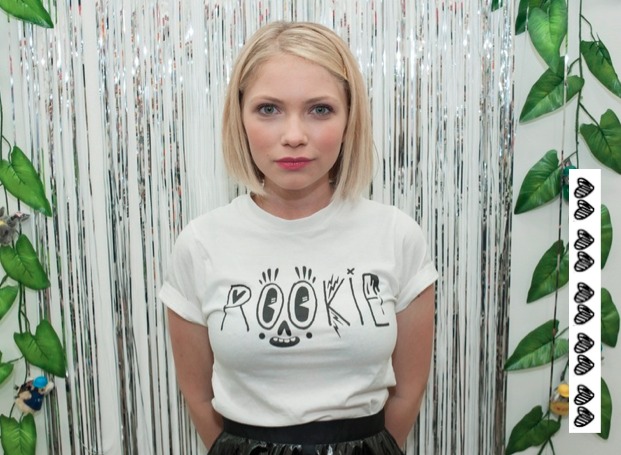 She's been featured in multiple fashion and news publications like Wall Street Journal, Teen Vogue, Vanity Fair, and most recently, a career highlight: the cover of New York Magazine.
Her beautiful NYMag cover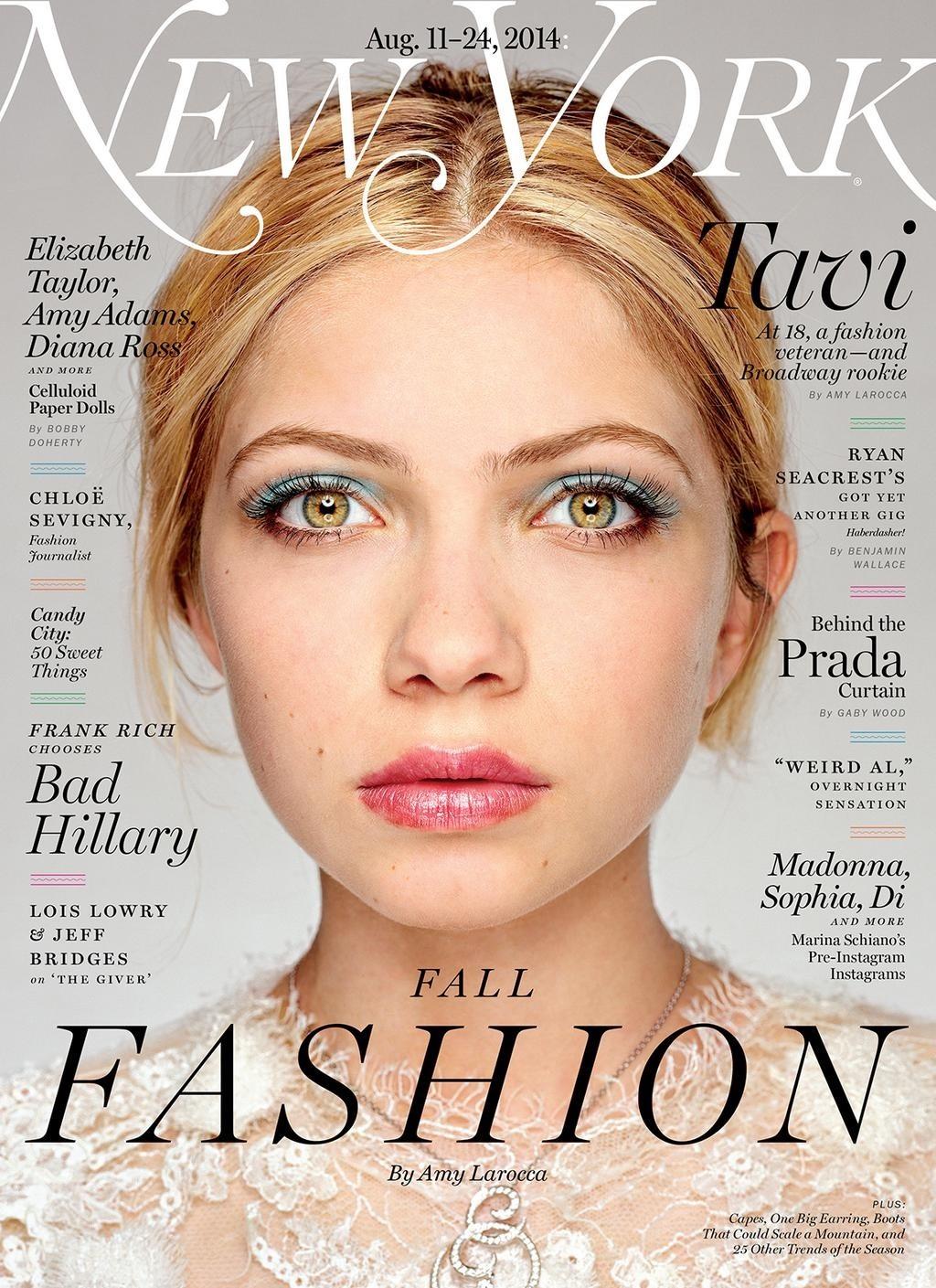 Represented by the United Talent Agency, Tavi has become infatuated with acting in recent years. She voiced a character in the animated film Cadavar and co-starred with the late James Gandolfini and Julia Louis-Dreyfus in the 2012 film Enough Said.
Movie still from Enough Said with costar Julia Louis-Dreyfus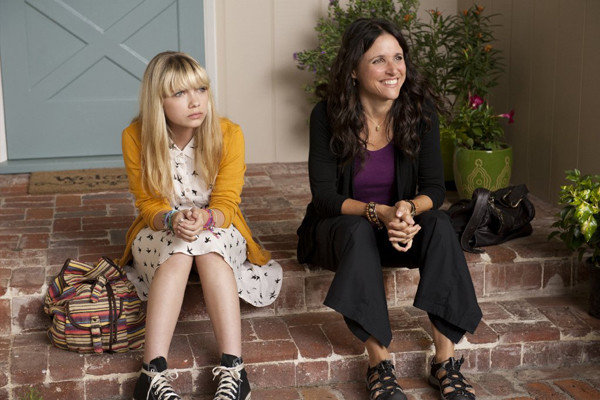 The Tonight Show host Jimmy Fallon adores her and has invited her as a guest to his late show multiple times. Like Fallon, loyal readers of Tavi's strokes of genius feel like they've either grown up with her or watched her grow up, a truly incredible experience to share with someone you've probably never met.
Tavi's most recent visit with Jimmy Fallon
Image via NBC
She just graduated from high school in May and is taking a gap year. Tavi is taking on New York City and she just so happens to be STARRING in the Broadway play This Is Our Youth, opening on September 11th alongside Michael Cera and Kieran Culkin! She's certainly full of surprises. If you're in New York City any time in the next couple months, we're sure it'll be quite the show…
Tavi, Michael Cera, and Kieran Culkin, the cast of Broadway's This Is Our Youth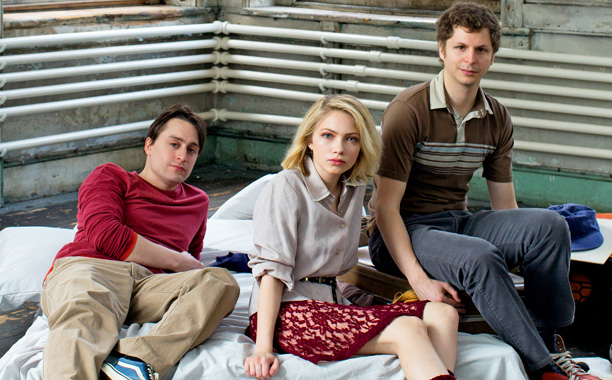 Anyone that's been lucky enough to meet Tavi agrees she's incredibly smart, generous and compassionate. Tavi told Left Field Project her definition of success which is "Satisfaction with both process and product, satisfaction regardless of public attention, appreciating positive attention without depending on it, ignoring negative attention that can't help you, understanding that you are not entitled to an audience and your audience is not entitled to you."
Apart from all the craziness that came with her success, she's a simple gal at heart. She loves hanging out with her friends,  working on her own crafty projects, creating sketches and doodles, and writing in her diary.
She also told Left Field Project some great advice for anyone to live by: "The world is huge and people are many and now is such a small moment in time so learn about science and let it put everything in perspective instead of making you feel insignificant. But also, be okay with feeling insignificant. And also, consider what every situation is truly about, even if it's unpleasant. This requires a lot of energy, so sleep often and don't waste time on dumb websites or with bad friends who make you feel lousy. Most importantly, don't listen to me."
Clearly she's got a great attitude and knows how to roll with the punches. She's accomplished so much in her life already and we can't wait to see what she does next!
Striking a pose in NYMag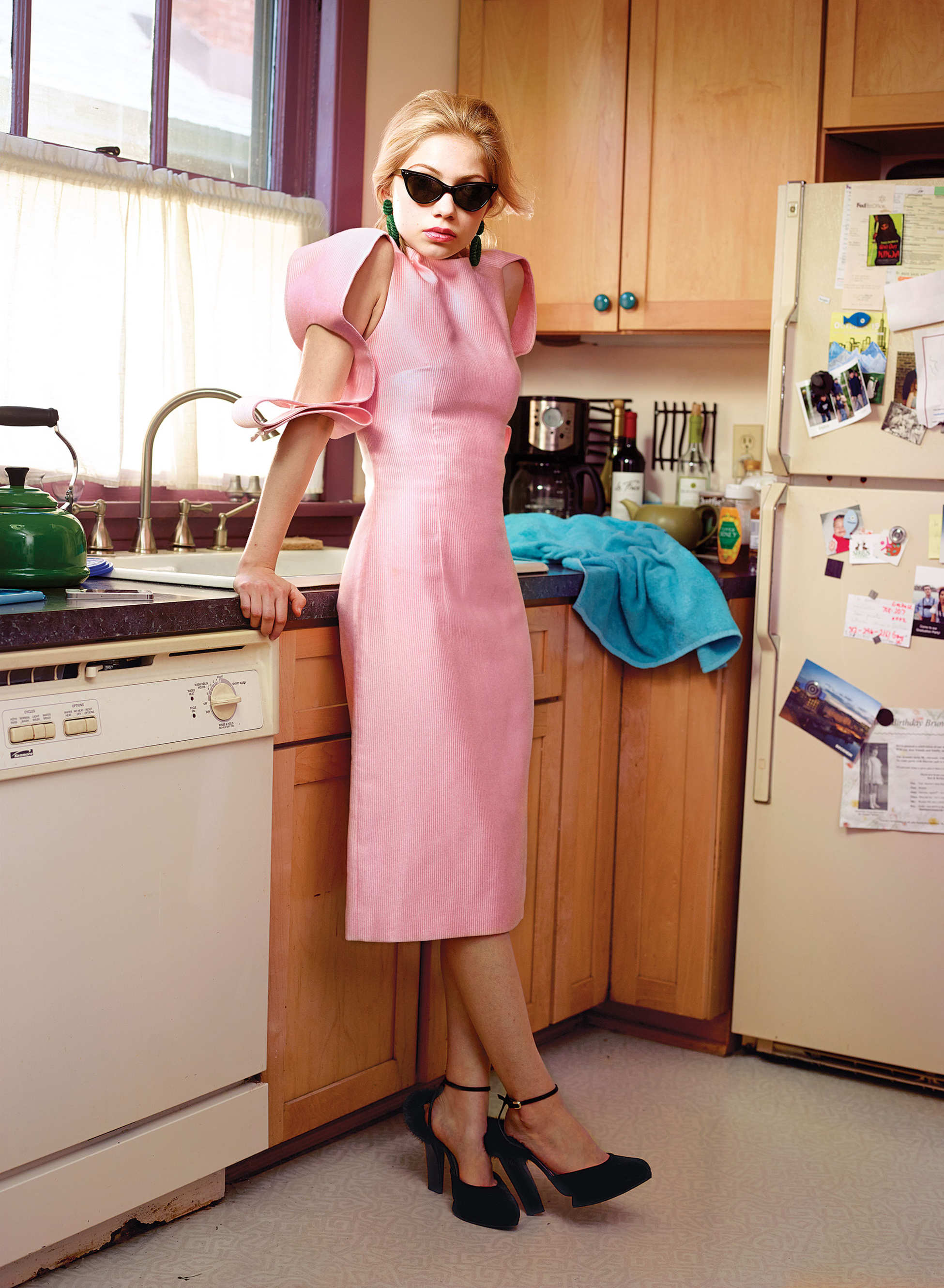 Want to be happier in just 5 minutes a day? Sign up for Morning Smile and join over 455,000+ people who start each day with good news.