Connor Grooms is doing what very few of us have the courage to do. A few months ago, he dropped out of college to travel from country to country while attempting to master a new skill at every place he visits. He started this incredible journey just three months ago, but he's already learned a ton.
In the last year, Connor learned to rock climb, design iOS apps, DJ, write sales copy, and hip-hop dance. DJing was the first skill he did in one month. Right now he's in Saigon, Vietnam learning how to hold his breath longer. Next, he'll be learning to surf in Bali, Indonesia. He picks skills based on what he's interested in and tries to match them with a location, like learning to Tango in Argentina or learning to surf in Indonesia.
Connor quips that we can't truly learn something if we're not interested in it. He says if you don't care about what you're reading, "You will never remember it. You will resent the content, the author, and the person who told you to read it." And he's right! We should spend time trying out new things that interest us and make us happy.
Future skills he plans on learning include breakdancing, base jumping, jiu jitsu, poker, and bartending. Sounds like quite the bucket list.
He's been to a total of 33 countries. Since May, when he started to travel on his own, he's been to Vietnam, Czech Republic, Germany, The Netherlands, Poland, and Spain.
Connor was lucky enough to travel a lot with his family from an early age. When he was ten, they took a one year shoestring trip around the world to 26 countries!

On the first day of his one year trip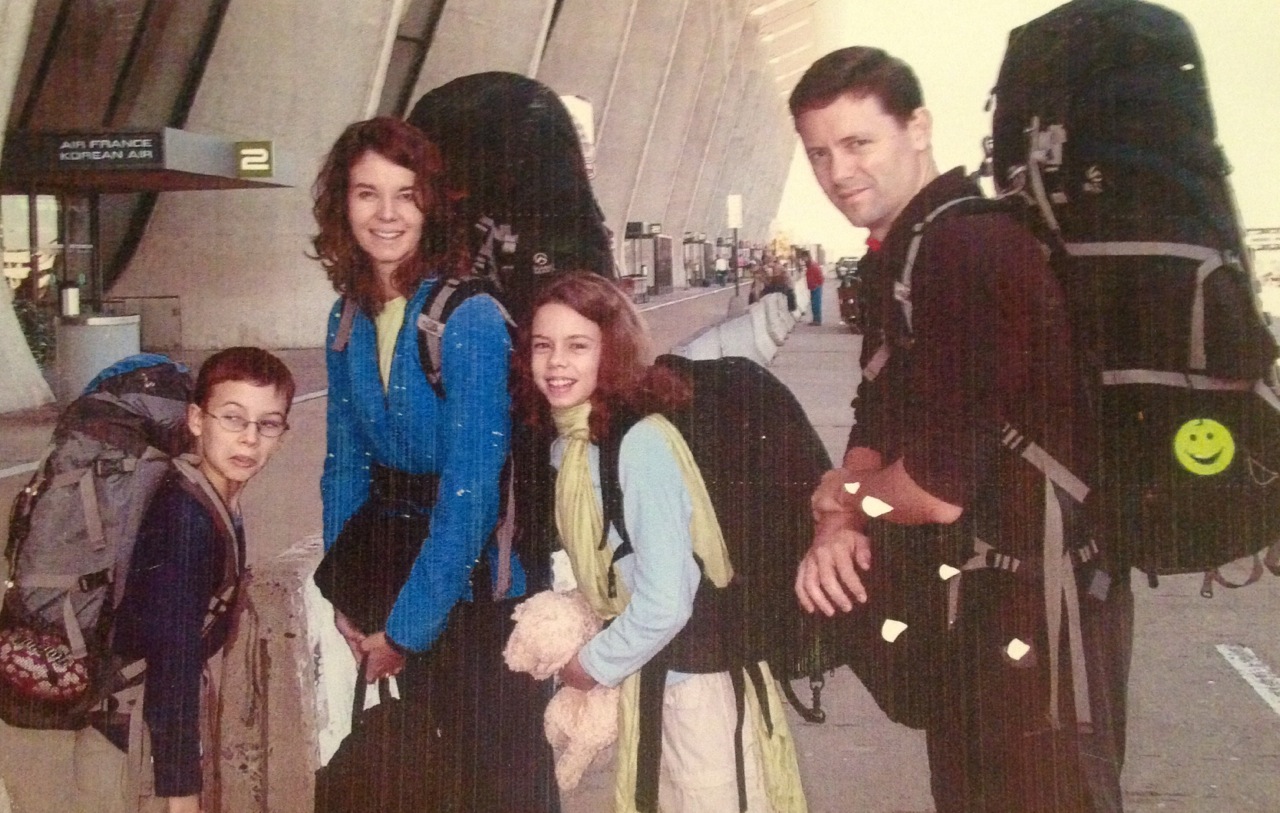 Image via Connor Grooms
Now he's venturing out on his own.
Running with the bulls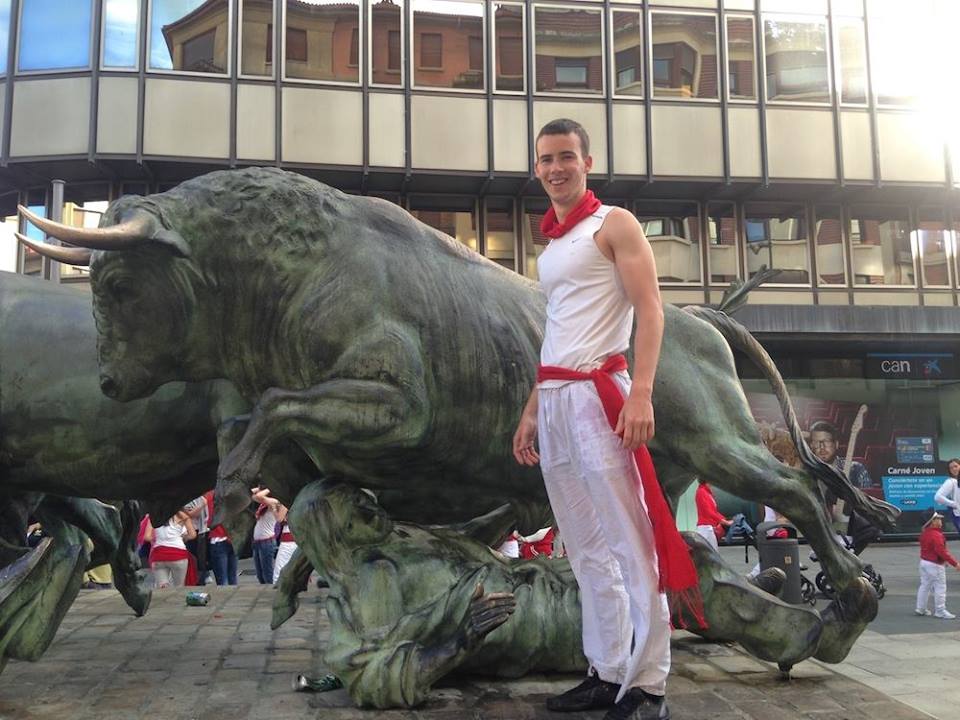 Prague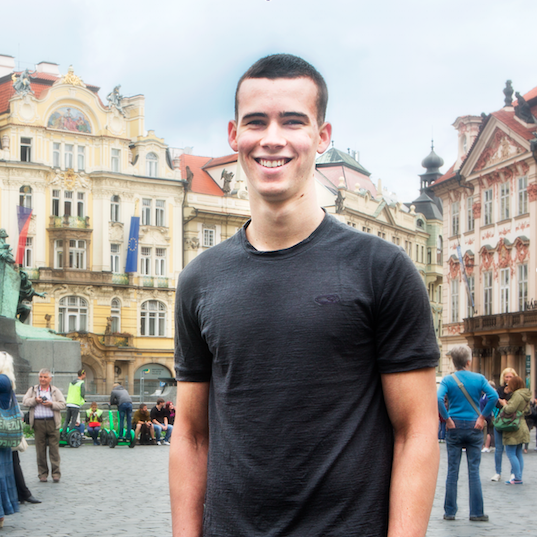 Image via Connor Grooms
Barcelona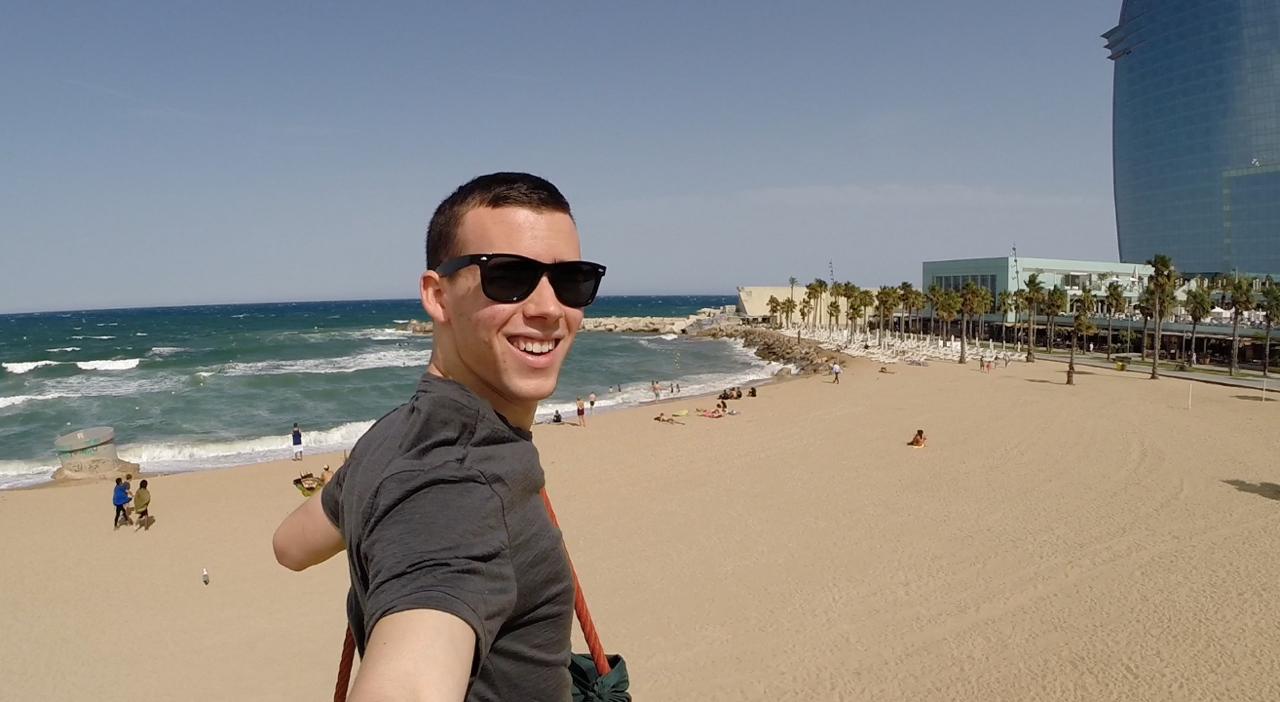 Image via Connor Grooms
Saigon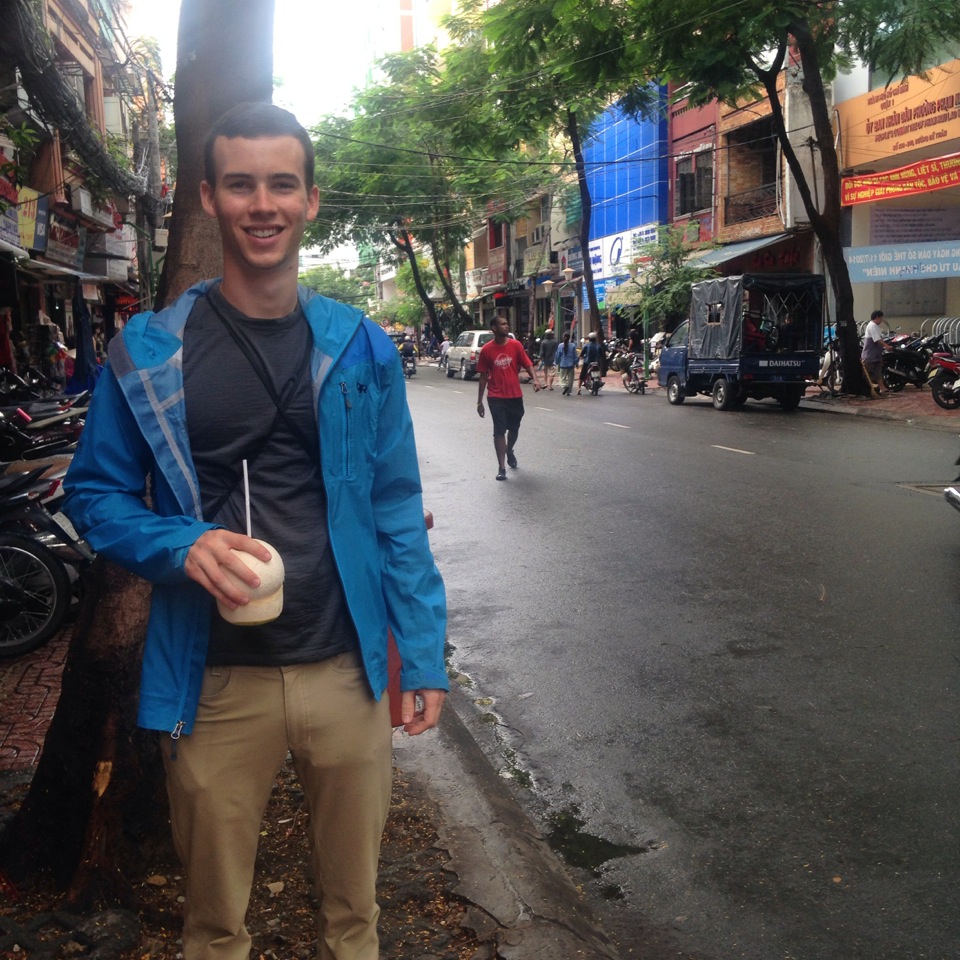 Image via Connor Grooms
For more on Connor, check out his blog. Not only is it inspiring, but it'll actually help you do something similar yourself!
Want to be happier in just 5 minutes a day? Sign up for Morning Smile and join over 455,000+ people who start each day with good news.