When a high school wrestling coach donated his kidney to save a friend, he had no idea he'd also be saving himself!
Jody Karam volunteered one of his kidneys to a friend in need through the Lehigh Valley Health Network Transplant Program. Little did the wrestling coach and realtor know, he wasn't in such great health himself. When surgeons removed his kidney last week, they found early cancer signs.
According to WFMZ, Jody was in the first stages of a type of cancer that usually goes undetected until it's too late. If not for his heroic decision to donate an organ, doctors might not have been able to treat the illness in time.
Jody announced the fortunate save via Twitter, where he wrote, "Donated my kidney today and got a birthday gift that saved my own life!"
On Facebook, the Pennsylvania resident wrote a longer post.
"Sooner or later, if you make decisions based on 'goodness' and in the best interest of others, it comes full circle back," he said. "I thought my only birthday gift today was going to be the feeling achieved from saving a life. Got a bonus gift and saved my own life!"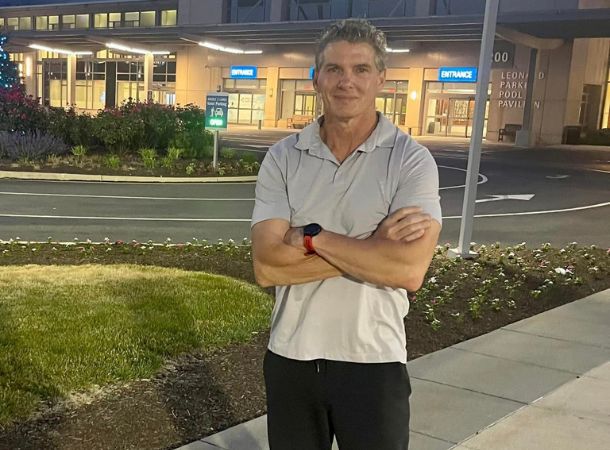 He continued, "As most of my friends know, I donated my kidney today to save my friend's life … During the procedure, the surgeon found cancer. The type of cancer that doesn't show signs until it's too late. My surgeons never would have discovered my cancer, if I didn't commit to donating my kidney! They removed the cancer and all good."
Jody's son, part-time NASCAR Xfinity series and IndyCar driver Sage Karam, shared some words of gratitude on Instagram after finding out about his father's cancer diagnosis and treatment:
"God gave our family an amazing blessing yesterday," he wrote. "Dad saved a life by donating his kidney and by doing so it also saved his. God is so good."
The Morning Call reports that Jody is currently getting his strength back at the Cedar Crest Campus.
Share Jody Karam's story and the power of a good deed!
You can find the source of this story's featured image here.
Want to be happier in just 5 minutes a day? Sign up for Morning Smile and join over 455,000+ people who start each day with good news.