When you're a bride preparing for your wedding, you're already a hot mess of emotions on the verge of tears. When this bride was getting into her dress, her mother pointed out a small patch of blue material inside of the elaborate dress. The bride did need something blue, right?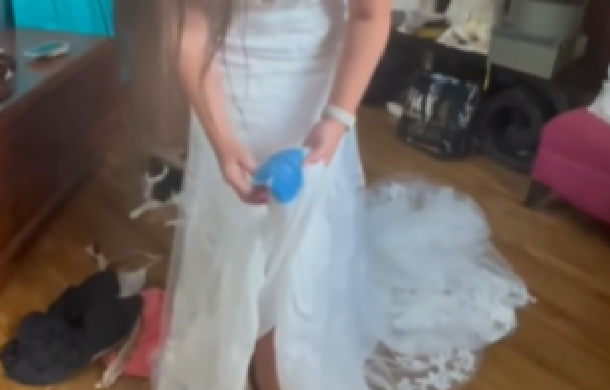 When questioned, Mom admitted to sewing the patch inside the dress. She told her daughter it was from a shirt once worn by the bride's deceased father. We catch a brief glimpse of the heart-shaped patch as the tears begin to flow. As if that wasn't sweet enough, the patch held another surprise for the bride as she lifted the dress to get a closer look.
No spoilers. You have to watch for yourself. Get your tissue ready, though, we aren't sharing ours.
Did you catch the best part of the surprise?
You can find the source of this story's featured image here.
Want to be happier in just 5 minutes a day? Sign up for Morning Smile and join over 455,000+ people who start each day with good news.