When a new relationship begins, it's common to worry whether or not you'll get the approval of your significant other's parents. This was certainly the case for Ben Carpenter. Soon after he began seeing Sohee, she shared that in Korean culture, dating a foreigner is sometimes frowned upon. This made Ben concerned that her family wouldn't accept him — but those fears vanished by how quickly they welcomed him with open arms.
It's no wonder, then, that by the time Ben and Sohee became engaged, he wanted to find a special way to honor their Korean culture. He joked around about adding a few words of Korean into his wedding speech but was stunned when he realized just how difficult learning the language would be. Still, he became determined to learn — and he did so without telling his soon-to-be bride or her family.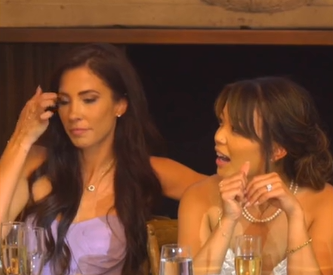 "Thanks to all of you, we've made it this far," Ben said, speaking in Korean. "I'm thankful you've accepted me as a new member of the family, and I promise to love and take care of Sohee forever."
There didn't seem to be a dry eye in the house as Ben showed off what he had been working on for a whole year. As soon as he was done, and the wedding guests began to cheer, Sohee's parents immediately hurried over to their son-in-law for a heartfelt hug. Such a beautiful moment!
Watch this sweet groom speak Korean during his wedding speech in the heartwarming video below.
You can find the source of this story's featured image here!
Want to be happier in just 5 minutes a day? Sign up for Morning Smile and join over 455,000+ people who start each day with good news.