When Jullie Glover visited the Lynchburg Fire Department (LFD), she wasn't there to say "thank you" as a run-of-the-mill citizen. She was offering her heartfelt gratitude for saving her husband's life.
The mom-of-five almost lost her husband, Matthew, to a car crash in 2022. Thankfully, members of the LFD came to the rescue, saving him from the flaming wreck. Recently, Jullie expressed her sincere thanks to the firefighters responsible for keeping her husband alive. Since the accident almost paralyzed Matthew, he couldn't stop by personally. However, he did voice his appreciation along with his wife over the phone.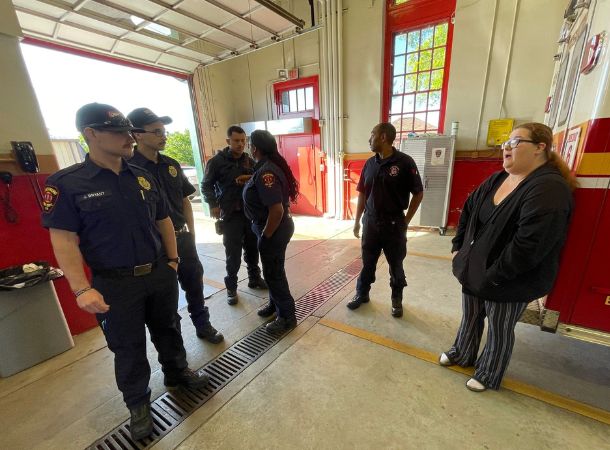 After the visit, the Lynchburg Fire Department added a sweet post about the thankful couple on Facebook. They wrote that, as firefighters, "it's nice to be reminded once in a while what a difference you've made in someone's life by helping them in their greatest time of need."
The caption included a few details surrounding the horrible accident and its aftermath. According to the post, Matthew "was involved in a fiery car crash that left him nearly paralyzed from the neck down, and it's been a long road of surgeries, hospitalizations and recovery for him." Meanwhile, "Jullie has worked to keep their family of five children together."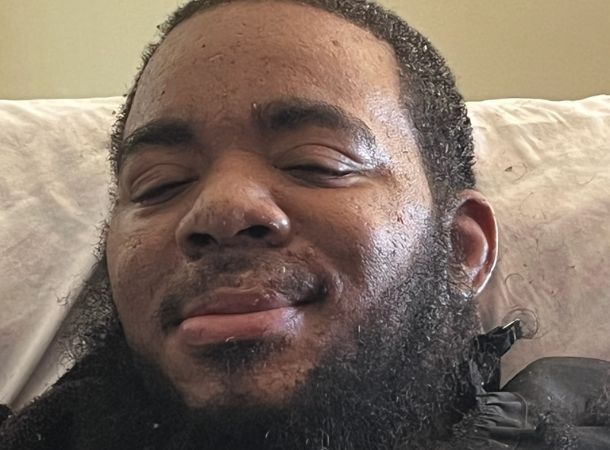 The LFD firefighters also included some hopeful words for Matthew and his rehabilitation.
"Best wishes to the Glover family for Matthew's continued recovery, and thank you for wanting to recognize our amazing team," it read.
The heartfelt post included photos of Jullie at Station 6, as well as images of Matthew in the hospital. The Department identified Shaquita Ford, Donte Taylor, Jonathan Bryant, Travis Calloway, David Marsh, and Kevin Snead as the team that saved the man's life. According to them, the incredible rescue was "all in a day's work."
You can find the source of this story's featured image here.
Want to be happier in just 5 minutes a day? Sign up for Morning Smile and join over 455,000+ people who start each day with good news.