A grandma-grandson duo wowed "Wheel of Fortune" fans by solving a tough puzzle without hesitation – or hints! Can you say dynamic duo?!
Mississippi resident Retta Alexander easily provided the missing letters to "_ A N C _ / _ _ _ T _ _ _ E" in their Bonus Round, well under the provided 10 seconds. According to Today, her only other clue was the category: place.
"Fancy boutique," she said, winning $40,000. This brought their total up to $56,590.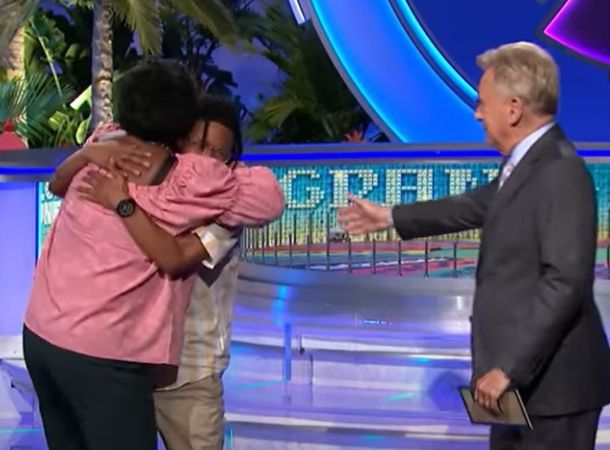 Retta was joined on the show by her grandson, Julian Hernandez. Together, the pair captured the hearts of the audience with their sweet relationship. During the episode's introduction, the relatives revealed that, although they lived miles away from each other, they still found ways to bond. Watching "Wheel of Fortune" was one of their favorite pastimes!
"When 'Wheel of Fortune' is on, we're calling each other," said Retta. "I'm calling him from Mississippi from Phoenix to see if he got it before I did. We're very competitive!"
The official "Wheel of Fortune" Instagram page shared an adorable clip of the team as they celebrated their win. The caption read, "More letters? Pfft, Retta & Julian don't need them."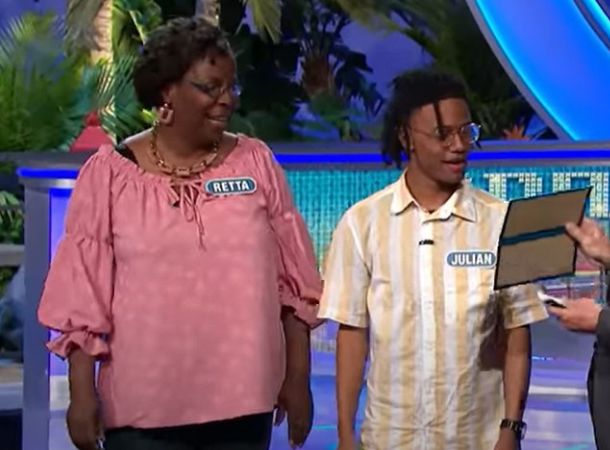 Fans gushed over the two family members in the comments section.
"One of the sweetest duos I've ever seen on Wheel," wrote one user. "So so happy for them! They were the pair that we were rooting for at home."
Others were astonished at how easily Retta was able to come up with the answer.
"I always find it hard when a Q is in the Bonus Round puzzle," read one comment. "Great solve!" Another fan remarked, "This was so so cool! She's an excellent puzzle solver!"
Watch Retta's incredible puzzle-solving skills on "Wheel of Fortune" in the video below. Don't forget to share with a friend!
You can find the source of this story's featured image here.
Want to be happier in just 5 minutes a day? Sign up for Morning Smile and join over 455,000+ people who start each day with good news.