A young woman in Portland is celebrating a triumphant moment after losing half her body weight in just 15 months. At 20 years old, Kaitlyn Smith weighed 414 lbs, leaving her morbidly obese and understandably depressed. She's seen the worst of social stigma – bullied in high school, pointed and laughed on the street… you name it.
Kaitlyn played with the idea of gastric bypass surgery, but after dealing with a rude doctor she decided to start her journey in the best way. She knew that any physical change would mean completely altering her life and realized lasting change would only come through hard work, sweat, tears and determination.
Perhaps the biggest obstacle Kaitlyn dealt with was her own self-criticism.
"The hardest part was the mental aspect. I was my biggest bully and talked to myself horribly. I had to realize I was worth more, and push past those negative thoughts."
Kaitlyn started her incredible transformation with the help of a weight loss coach and a rigorous six-day exercise routine.
15 months later, she was able to look in the mirror and be proud what she'd accomplished… but Kaitlyn wasn't finished yet.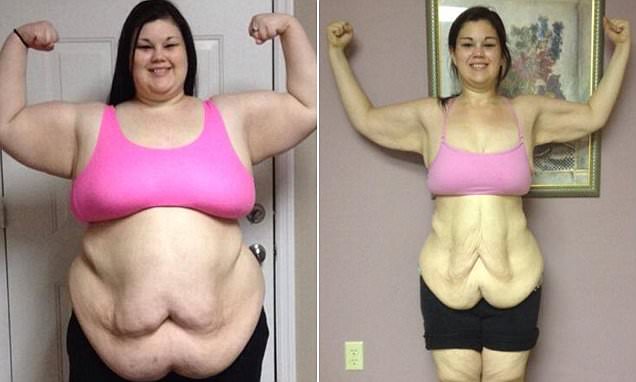 "Losing 208lbs left me with lots of excess skin which leads to many complications such as infection, tearing, joint pain and mental distress."  So she needed to get a cosmetic surgery.
Kaitlyn started a GoFundMe page to help cover the cost of her surgery, but when surgeon Dr. Michael Salzhauer heard about her tremendous weight loss efforts, he offered to do it for free!
After three procedures to remove the excess skin, Kaitlyn looks (and feels) like a completely different person.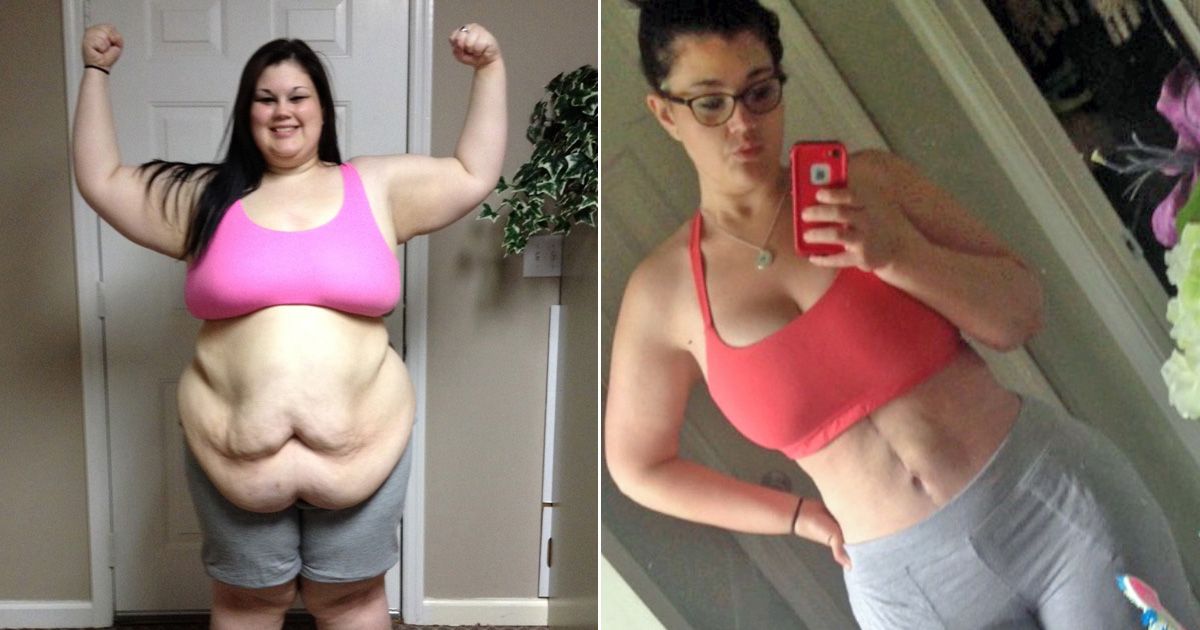 "Now I feel like I'm actually living again and enjoying every day I'm blessed with. I'm always trying new things and not taking life for granted. I am no longer a bitter, envious, depressed teenager. I am a happy, smiley, outgoing girl who loves her self and life.â€
Notice how Kaitlyn's comments on her journey aren't focused on being prettier, more popular or admired… she's just happy to be living life to the fullest!
Check out her amazing journey in the video below! It doesn't get much better than this. Share her awesome transformation!
https://www.youtube.com/watch?v=b5OMP5ZzOTE
Want to be happier in just 5 minutes a day? Sign up for Morning Smile and join over 455,000+ people who start each day with good news.