Arnieta, a reticulated giraffe at the Brookfield Zoo, just celebrated her sweet sixteen birthday! As part of the celebration, zoo staff serenaded the tall teen with a rousing chorus of "Happy Birthday." To celebrate her birthday, the zoo staff provided a special cake. Arnieta seemed more interested in eating the cake… at first.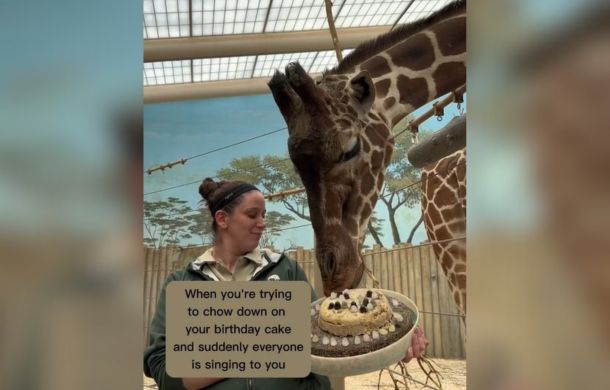 When the singing started, Arnieta whipped her head up to stare at the assembled staff as they sang, "Happy birthday to you…"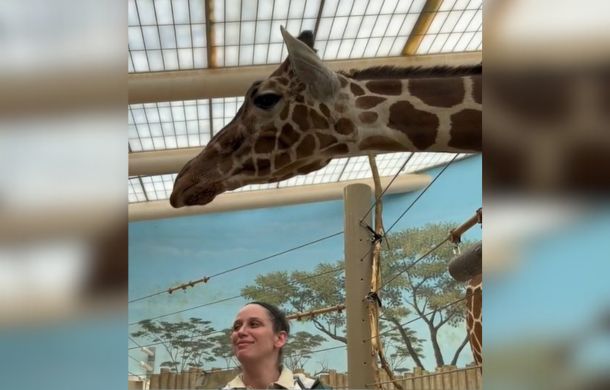 The curious giraffe listened attentively to the entire birthday song, staring at the staff as if mesmerized.
Arnieta's focus returned to the cake as soon as the singing stopped, and she would not be deterred. Chomp chomp!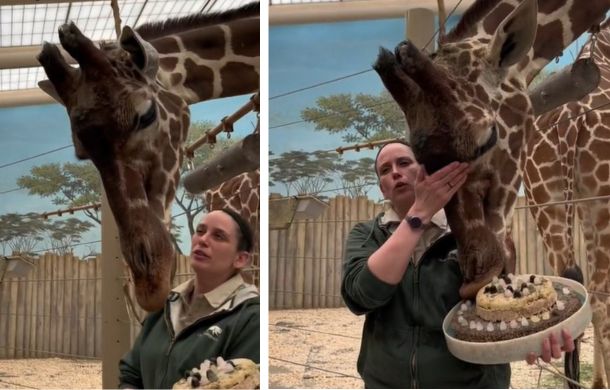 We're unsure if all the Brookfield Zoo residents get special birthday celebrations like the one they gave Arnieta. However, they celebrate some birthdays for others, as Fisher the seal was honored on his first birthday.
The staff also provides special holiday treats at certain times of the year. For Halloween, several critters got pumpkins to munch. On St. Patrick's Day, all the treats are green! At Christmas, the reigning favorite treats seem to be ice cakes with frozen fruit treats. It is clear that the staff love all the animals in their care.
Watch the entire birthday celebration for Arnieta:
You can find the source of this story's featured image here.
Want to be happier in just 5 minutes a day? Sign up for Morning Smile and join over 455,000+ people who start each day with good news.