When someone told Alison Appleby she couldn't be in a beauty pageant because of her disability, she thumbed her nose and said, "Watch me." Alison entered the Miss Dallas Teen Pageant in 2022 and WON! With epilepsy, Alison often doesn't appear outwardly "disabled," but seizures can happen at any time and without warning. To protect herself, Alison has an epilepsy service dog named Brady, who is trained to detect her seizures and keep her safe. When the judges brought out the crown for the Miss Dallas Teen pageant, they awarded one to both the service dog and the pageant winner!
According to the Epilepsy Foundation, some of the tasks an epilepsy service dog can perform include:
Standing between their handler and the floor to prevent injury during a fall.
Staying with their handler to provide comfort and support and prevent injury during a seizure.
Activating a call device (such as First Alert) to notify a designated person about a seizure.
Alison got her epilepsy service dog Brady as a puppy and has been working with him throughout his training program.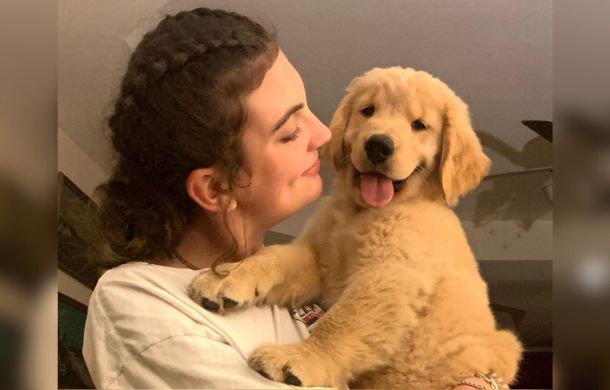 Alison's epilepsy service dog goes everywhere as a vital part of her care program. However, Alison won the Miss Dallas Teen competition on her own merits. During a video interview with Fox, she said, "I've always dreamed of being a pageant girl, but it just never seemed like I could do it. The judges didn't let my disability change how they saw me — they judged me as a person."
When they brought out a tiny crown for her epilepsy service dog, the pageant winner said she just melted. Brady wasn't super fond of the new crown, but he adapted quickly enough and wore his crown like the true champion that he is.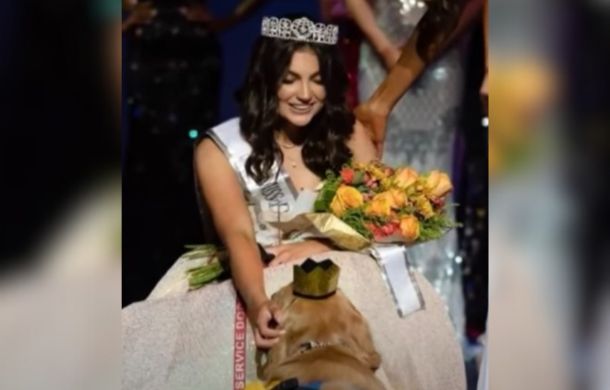 Alison is still training Brady and will continue the training and refresher programs as long as he is an active epilepsy service dog. Basic training can take up to two years and cost as much as $40,000. You can learn more about service dogs from this Little Angels Service Dogs informational video.
You can find the source of this story's featured image here and here.
Want to be happier in just 5 minutes a day? Sign up for Morning Smile and join over 455,000+ people who start each day with good news.