Dick Hoyt has touched countless lives over the years. He's even one of the heroes who inspired our founder, Robert Neely, to create InspireMore!
A legendary athlete and father, Dick passed away earlier this month at 80 years old from congestive heart failure. An icon in the running world, the Holland, Massachusetts, native is best known for completing 32 Boston Marathon races while pushing his son Rick ahead of him in a wheelchair.
Rick Hoyt, who is now 59 years old, was diagnosed at birth with quadriplegia and cerebral palsy and has been unable to speak or use his arms and legs ever since.
"They said, 'Forget Rick, put him away, put him in an institution, he's going to be a vegetable for the rest of his life,'" Dick told Today back in 2013. "And guess what? That vegetable has been turned into a bronze statue."
---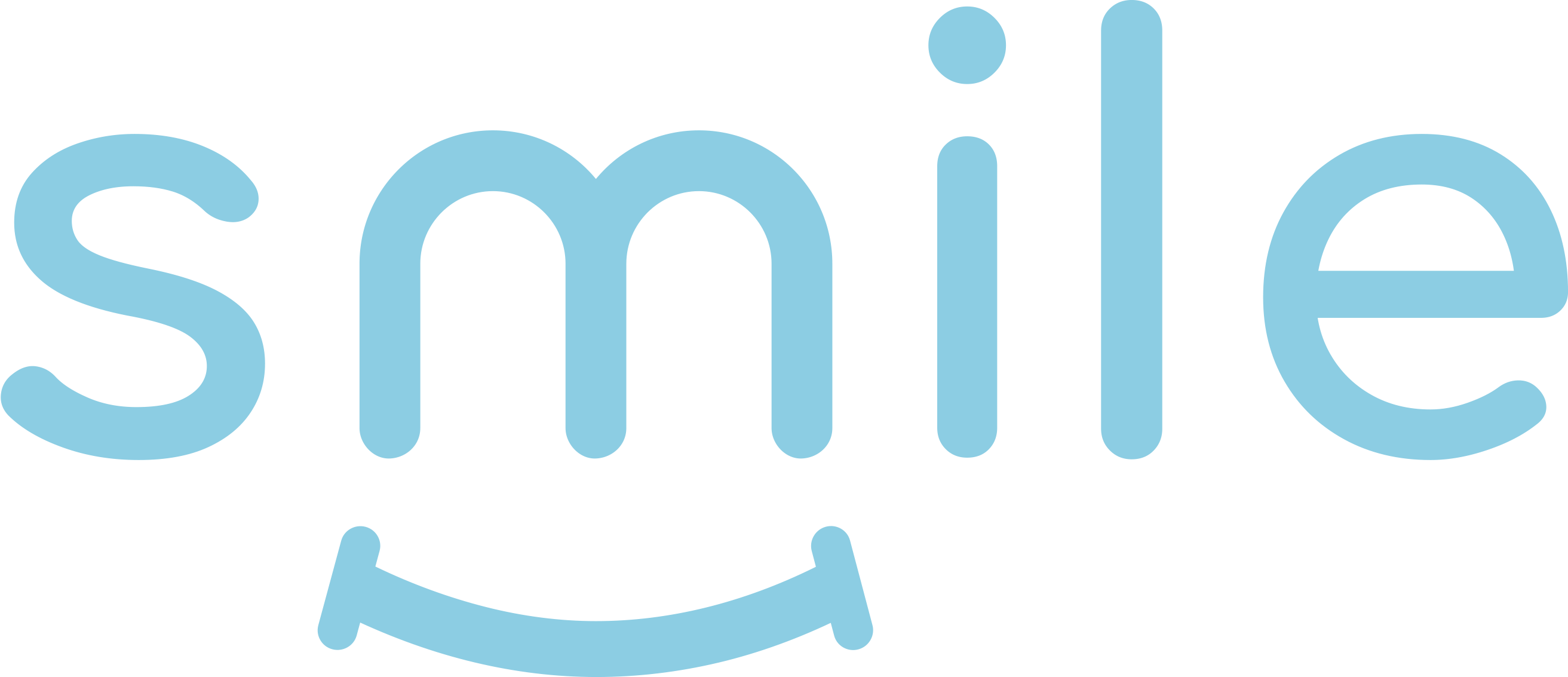 Sign up for our free daily email.
Stay inspired 6 days a week with Smile by InspireMore,
the #1 good news email read by 700K+ people.
---
Literally! The father and son were honored with a life-size bronze statue at the starting line of the 2013 Boston Marathon.
It all started when Rick was at a college basketball game during his middle school years. An announcement was made about a charity race for a paralyzed student's medical bills.
"Rick came home from that basketball game, and he said, 'Dad, I have to do something for him. I want to let him know that life goes on even though he's paralyzed. I want to run in the race,'" Dick recalled.
Though he wasn't a competitive runner, the amazing dad decided to make Rick's dream a reality, pushing him in a wheelchair for the full 5-mile course.
"We came in next to last, but not last," Dick said. "When we got home that night, Rick wrote on his computer, 'Dad when I'm running, it feels like my disability disappears' — which was a very powerful message to me."
Just like that, Team Hoyt was born!
Though they are best known for their famed involvement in the Boston Marathon, the duo raced all around the country. Ultimately, they completed over 1,100 races and more than 255 triathlons, a remarkable feat of strength and determination!
Upon seeing this incredible video of Team Hoyt several years ago, InspireMore founder Robert Neely said, "It was one of the most moving videos I ever saw, so it was a huge eye-opener to the power of media and how it can give you hope and perspective."
And so it remains! Once the duo's feats caught the attention of the news, suddenly millions of viewers were being impacted by their story. Creating a platform to tell these powerful, life-changing stories became the driving force behind InspireMore — and the heart and soul of everything we still do today!
Of course, the journey changed Rick's life, too. "When my dad and I are out there on a run, a special bond forms between us," he told The New York Times in 2009 using his custom-engineered computer voice program. "And it feels like there is nothing Dad and I cannot do."
Dick's tragic loss will be deeply felt by the Boston Marathon community, which has come to know him as a beloved friend, father, and hero ever since Team Hoyt's first race in 1980.
As the Boston Athletic Association put it, "The pair's bond and presence throughout the course became synonymous with the Boston Marathon."
The father-son team initially planned to make the 2013 Boston Marathon their last one, but as Dick pushed Rick in his customized racing chair to mile 25, two bombs went off at the finish line, claiming the lives of three people and injuring hundreds more.
So the iconic duo decided to return once more in 2014 to finish off over three decades of their world-renowned marathon running on a hopeful note. The message they sent? Nothing is impossible, no matter what obstacles appear along the way!
The two spent well over 30 years inspiring millions of fans and providing the world with a whole new definition of an athlete.
"It gives me a great feeling inside to see other families run with their family member with a disability, or for people without disabilities to push people who are disabled in races," Rick said.
Dick's late wife, Judy Hoyt, also started Kamp for Kids, which is specially designed to allow kids of every ability to experience camp together in a financially-accessible way.
The impact the Hoyt family has had on their community and the world as a whole can't be measured! Dick's legacy will live on through his loved ones and his powerful story, and InspireMore will always remember him as an icon of brightening the world and spreading hope!
As Rick put it: "We run for the people who think they can't run." Thanks to Dick and Rick, those people now know that they can.
Share this story to spread Dick's unforgettable legacy even further.
Want to be happier in just 5 minutes a day? Sign up for Morning Smile and join over 455,000+ people who start each day with good news.