We've seen profoundly emotional reunions of Army soldiers and their families – like a wheelchair-bound sound being surprised by his dad and a husband coming home to a pregnancy announcement – and that moment between Captain Jane Renee Lund gave her daughter another one of those incredible moments.
Nicknamed "JR," Captain Lund was serving in Afghanistan and hadn't seen her daughter in about nine months. She went to school for veterinary practices, so she took on that role in the army.
But even while surrounded by sweet animals, of course she missed the warmth of holding her daughter, Bella, more than anything.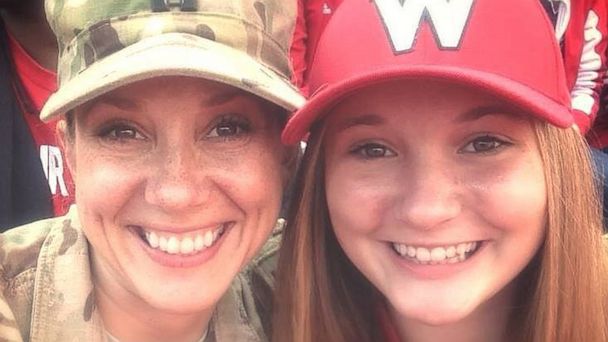 So, in front of 80,000 fans at Camp Randall, Bella was under the impression she was there to celebrate her mom on the field. Little did she know her mother was just a few yards away, waiting to give her little girl a hug.
Watch this emotional reunion between a mother and her daughter as they run towards each other in front of the entire Wisconsin football stadium!
Here's the Takeaway: Take advantage of every single moment you have with family. Just like Captain Lund and her daughter, the bond between family is undeniable and precious!
Want to be happier in just 5 minutes a day? Sign up for Morning Smile and join over 455,000+ people who start each day with good news.