As difficult as it is for Americans to imagine, consuming meat from animals we view as pets is commonplace in many parts of the world.
In South Korea, for instance, thousands of dogs, cats, and horses live in deplorable conditions on meat farms. Humane Society International is committed to rescuing as many of these animals as possible.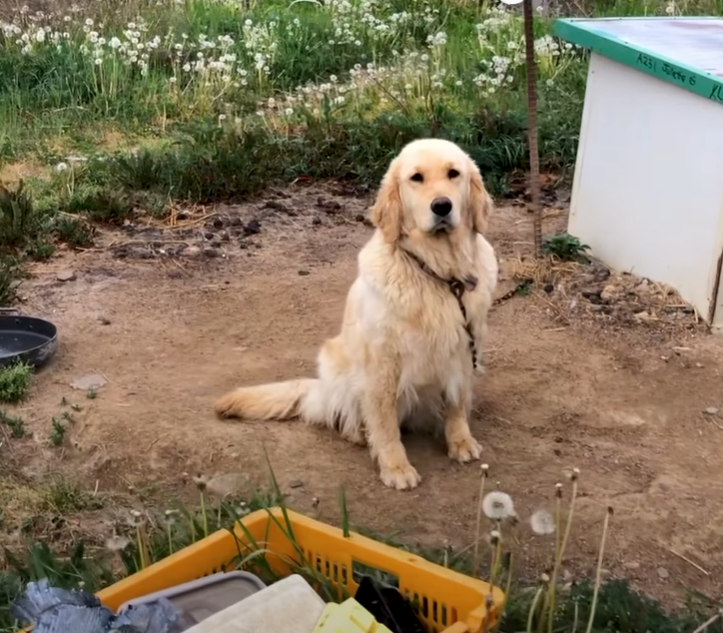 A golden retriever named Juliette was among the lucky few to be rescued from a cage in South Korea. HSI shipped her to the U.S. in September 2020, sharing photos and videos on their social media pages in hopes of finding her a loving forever home. Little did they know she'd wind up finding a home with a famous television actor!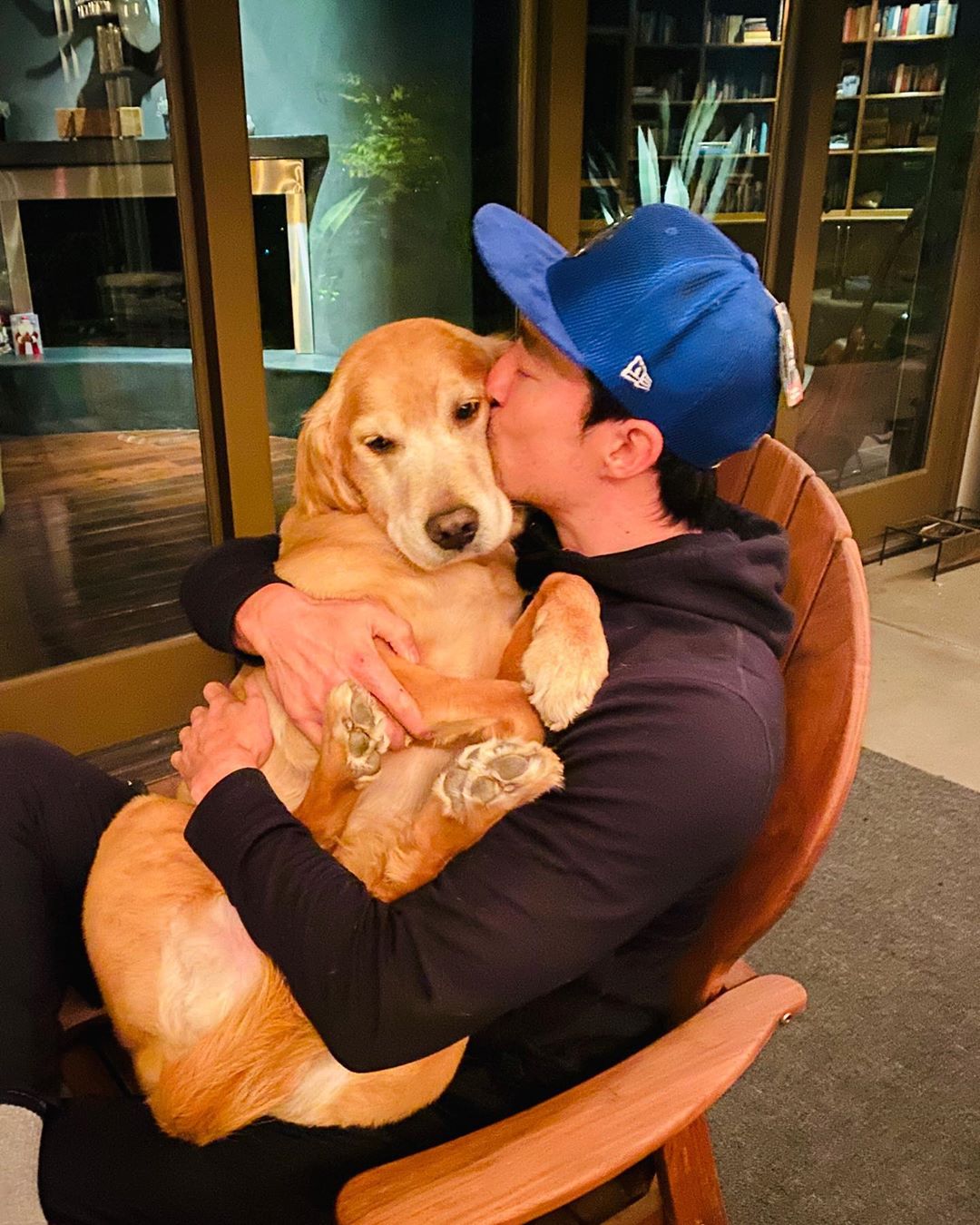 Daniel Henney is a Korean-American actor you might recognize from "Criminal Minds." Daniel, who is a huge animal fan and dog-dad to golden retriever Roscoe, was scrolling through Instagram one day when he saw Juliette's sweet face come across his feed.
"I saw her on the Instagram video, and like everybody in the comment section who saw her, our hearts just dropped," the actor explained. "It was a no brainer, I saw her and said that's my girl, that's her.â€
Daniel submitted an adoption application on the spot, and soon the two were able to meet up at a local park to make sure it was a good match. The second they opened the car door and he saw her it was love at first sight!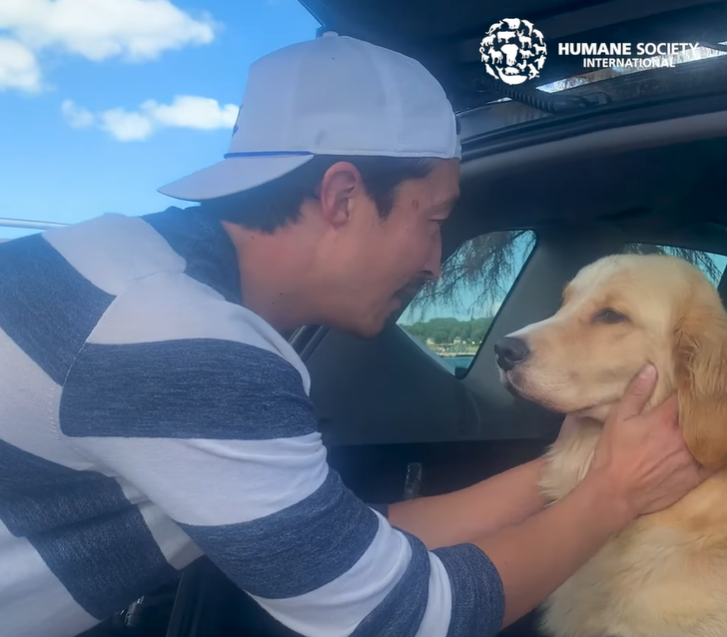 "She just took my breath away. This journey, this life. How stoic she is. What she'd been through, and to still be so gentle. And so open to meeting new people and to not be defensive."
Daniel took Juliette home and she instantly bonded with Roscoe. The dogs are now inseparable, and Juliette has fit into their lives seamlessly. She's got naturally great manners and is eager to please, open to learning, and extraordinarily gentle.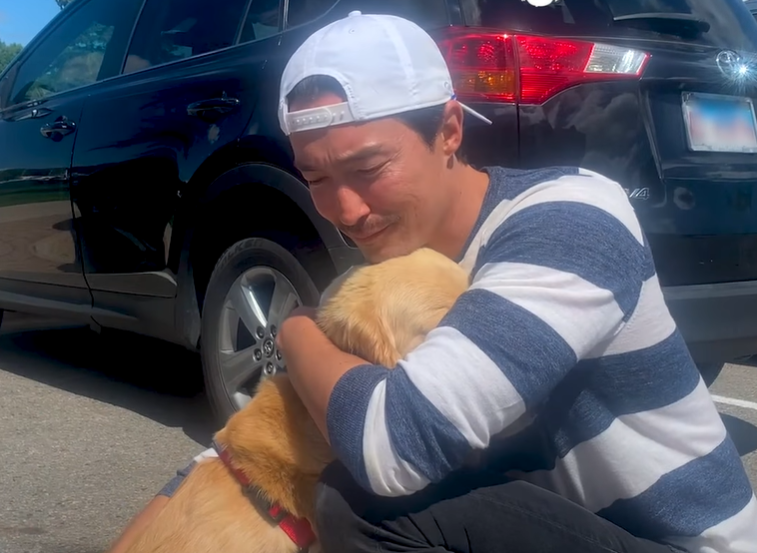 "It's really magical to see," Daniel said, adding, "But there are thousands of other dogs just like Juliette living in cages on dog meat farms, that need your help."
Daniel hopes that sharing his adoption success story will inspire others to adopt their next pet instead of purchasing from a breeder or pet store. He also wants to help people understand the cultural differences and strive to be understanding, not judgmental.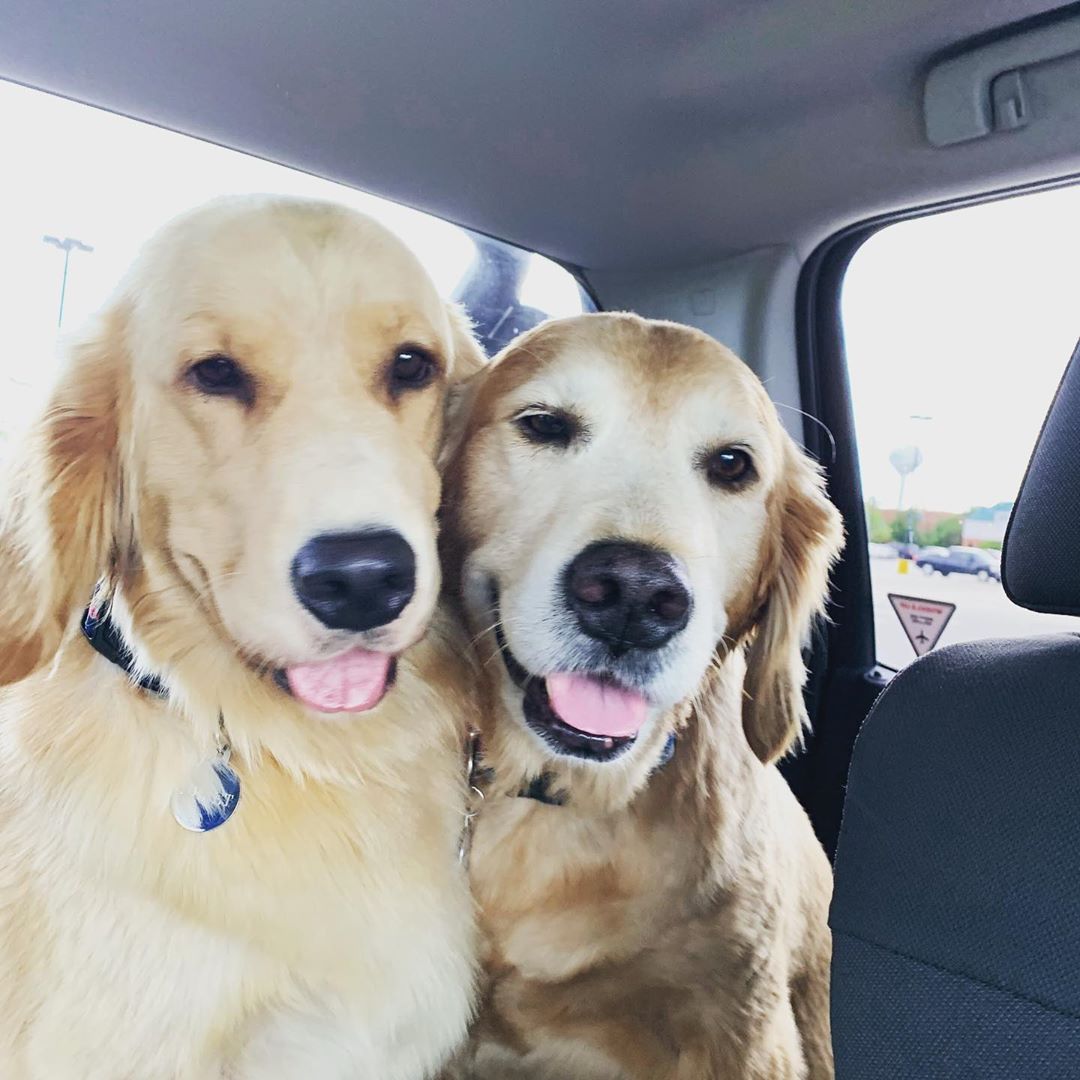 "It's a very difficult issue, it's a cultural issue. I think the most important thing about this is understanding and not demonizing, and trying to work together collectively to find a solution for this, and that is a step by step thing. It's not going to happen overnight."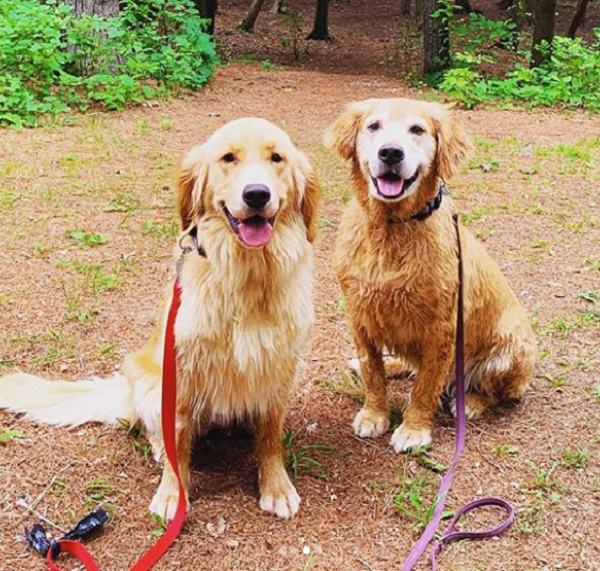 Daniel says his "angel" Juliette is now living her very best life, and she's brought a ton of joy to his household. It's hard to tell who got more lucky — Daniel or Juliette!
Watch their emotional first meeting in the video below, and don't forget to share.
Want to be happier in just 5 minutes a day? Sign up for Morning Smile and join over 455,000+ people who start each day with good news.