Witnessing a whale up-close and personal is the experience of a lifetime in and of itself. But a curious humpback whale upped the ante even more for Linda Reynolds and Vicki Jenkins. 
The pair were out on a Jet Ski, enjoying the sun and the waves off Australia's Gold Coast, when a humpback whale appeared suddenly.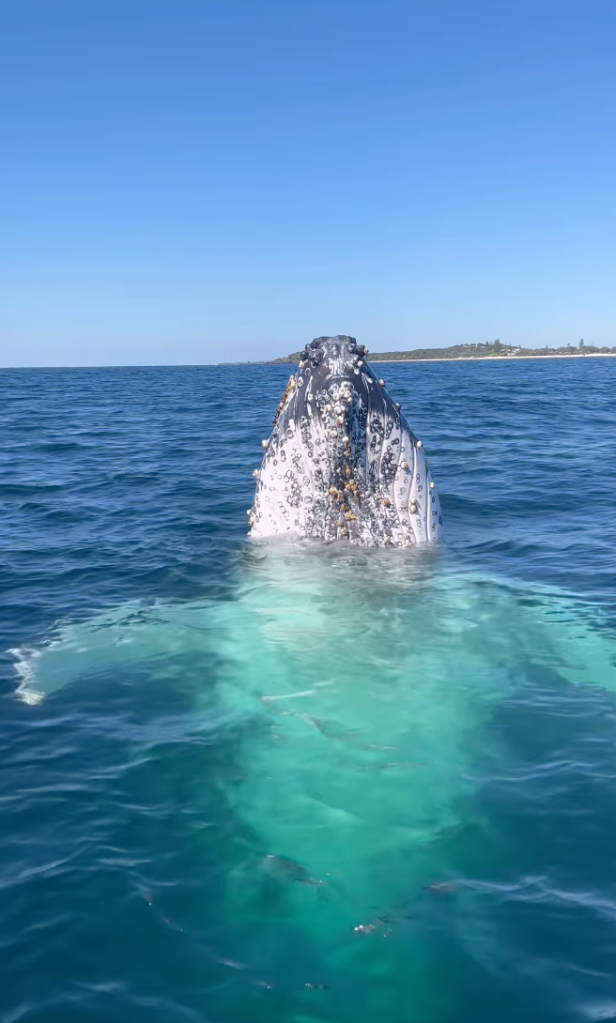 Linda captured the incredible moment on video, showcasing the whale bobbing in and out of the ocean just a few feet away from their Jet Ski. In an Instagram post sharing that video, she commented on her astonishment and excitement, "He was so curious and so gentle. He came back to the ski, over and over and over again. One of the best days of my life."
But Linda and Vicki weren't the only ones to capture the interaction. In an incredible stroke of luck, drone photographer Wavedraline happened to be recording in the area and shared footage on their Instagram page.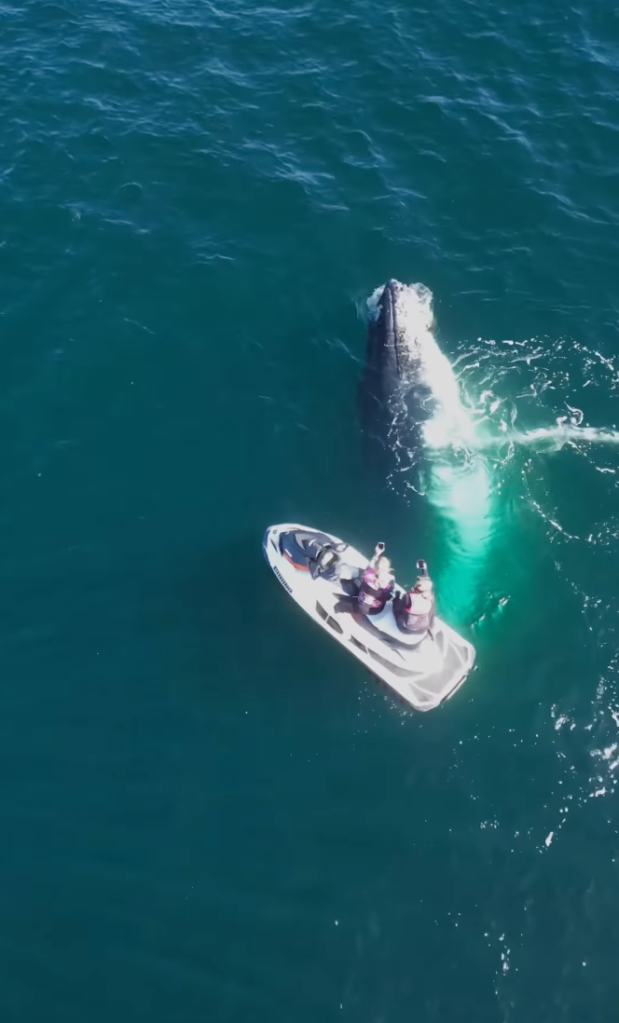 In their post, Wavedraline also made note of an incredibly important point when interacting with marine mammals of any kind — "The whale approached by itself … if you are sailing and a whale approaches you should turn off your engine and let the whale take its course. In this case the whale decided to play because did not feel disturbed."
This etiquette is important for protecting marine mammals because it prevents boats and other watercraft from impeding their ability to feed and socialize. Additionally, the Marine Mammal Protection Act serves a hefty fine to anyone approaching or harassing these animals.
Lucky for Vicki and Linda, whales are known for their intelligence and social behavior, and this encounter exemplified their playful nature.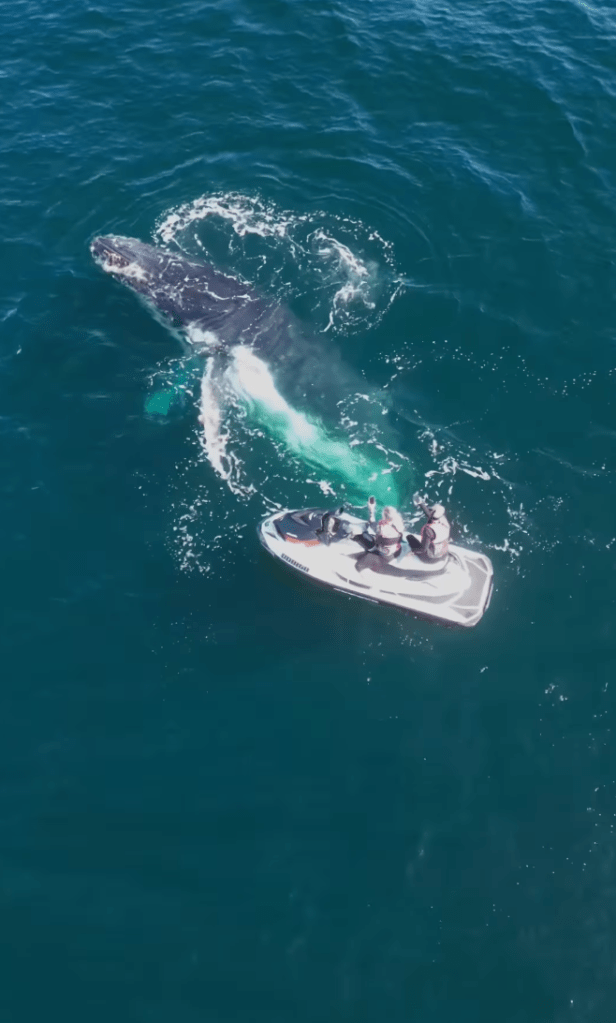 The encounter between Linda, Vicki, and the curious humpback whale off the coast of Australia was a once-in-a-lifetime experience. As we continue to explore and engage with the natural world, let's remember to do so responsibly, ensuring the well-being and preservation of these magnificent creatures.
Want to get a look yourself without ever stepping foot in the ocean? You can see Linda's video of the encounter below:
You can find the source of this story's featured image here.
Want to be happier in just 5 minutes a day? Sign up for Morning Smile and join over 455,000+ people who start each day with good news.