Get more stories like this in your inbox! Sign up for Smile, our free daily good news email read by over 825K people!
"We (Kelly and Sindy) met because we both worked at American Express in Phoenix, Arizona. We would see each other nearly every day and politely say hello to each other. After a few years passed, we began having more and more conversations, and eventually, we began dating. While we were dating, we talked about many things including the desire to have a family. Six weeks after meeting, we found out we were pregnant. Four months later, we were engaged, and we got married in Hawaii in September of 2003.
At the time, we lived in the Phoenix, AZ, area, and a week after returning from our honeymoon, we lost our son Hunter. The following year, we had a miscarriage. I (Sindy) had always had adoption in mind due to adoption being prevalent in my family and my longtime knowledge of the presence of PCOS (Polycystic ovary syndrome). After our miscarriage in 2004, while at the hospital, we decided our desire to become parents was stronger than ever, and we would be parents however God wanted to make this happen for us. We started researching adoption the very next day, and just by chance, we encountered a National Geographic special by the name of 'China's Lost Girls.' It highlighted the one-child policy in China, and we immediately became drawn to adopt from China.
We contacted an agency with the recommendation of one of our co-workers. The process of the paperwork was daunting, and it took us a while to collect everything we needed for both China and the United States. But over time, we found so many people and agencies who were willing to help us complete and understand it all. We knew very little about the international adoption process at this time, but we were more than ready to take on this challenge.
We learned so much through our agency and interacting with other couples who were also beginning the same journey as us. I admit, it was difficult at first, but it soon became a process we grew to love. Many of our initial worries or fears eventually vanished. We were no longer intimidated by the lengthy process or the great unknowns such as can we afford the cost of doing this? Who is the child that will eventually be ours? Are we going to be good parents? etc.
Now, we began the waiting process for our first daughter. At first, it seemed like time came to a halt, and it was taking forever. Meeting with our agency and taking classes with other couples to prepare for being parents helped pass the time and made the wait much better. As the process proceeded and we were closer to bringing our daughter home, we were very nervous and maybe a little scared, but this eventually passed, and we became very anxious to make it to the final phase of actually traveling to China to achieve our dream of becoming parents.
All of our family and friends were very supportive of our decision, which really helped as we were going through the process of determining things such as finances and how to be good parents. Because of this support and encouragement we were able to focus with a clear mind on what needed to be done. During the process of our first adoption, our personal lives changed entirely as we were now 100% focused on preparing our home for the arrival of a child less than a year old. We were totally devoted to making our home perfect for our daughter. The most fun we had was creating a beautiful nursery complete with wonderful hand-painted artwork on the walls and all new furniture.
On August 2, 2007, we got a call from our agency telling us they had a match. We were so anxious to see the referral pictures but had to wait until we were both off work in order for both of us to be present before opening the referral envelope. Once we were together and able to open the envelope, our hearts just melted seeing a picture of Allison for the first time. At this point, we were so anxious to travel to China and bring her home, this was only the beginning of many incredible experiences for us.
We finally met Allison in 2007 and it was the most incredible experience you could ever imagine. When Allison first saw us, she opened her arms and reached out to us for a big hug, it's almost like she had been waiting for us every bit as much as we had been waiting for her. We will always remember that day, the outpouring of emotions, and feeling pure love for this child, it truly reminded us God has adopted each of us into his family. The love we had for her was as far as our journey to her, from the East to the West.
Our transition to bring Allison home was quite seamless. She was a content and happy child and very much enjoyed being around our family and friends. It was 14 months after Allison came home when we decided to begin the adoption process again. In November 2008, through an online group, we found a China agency with a 'Waiting Child' (Special Needs) list, and our family has kept growing ever since. Katie came home in December of 2009, followed by Harper Skye in August of 2012 and Jennifer in 2016.
In 2018, Sindy helped her good friend Dawn Shreeve create and launch, 'Seas The Connection', a ministry for foster and adoptive moms to find connective and respite time. It was through her STC contacts that Sindy felt God leading us to adopt from China again and in December of 2019, Gracie came to join our family. We know God was looking out for us as Sindy and her lifelong friend Sandra (who was also an Asian adoptee) were one of the last groups to travel before borders were closed in 2020.
Over the last 17.5 years, we have been blessed to work with many different agencies and other entities who have helped us navigate through paperwork, timelines, and fundraising and are very supportive and knowledgeable about the regulations both in China and stateside.
Since 2007, we have brought 5 girls home, 4 from China and 1 domestically, including our rainbow baby Jennifer, who was born in 2016 at the very same hospital where we lost our son Hunter in 2003. We were 50 and 58 years old at the time Jennifer was born, proving God uses older parents to bless children who need families.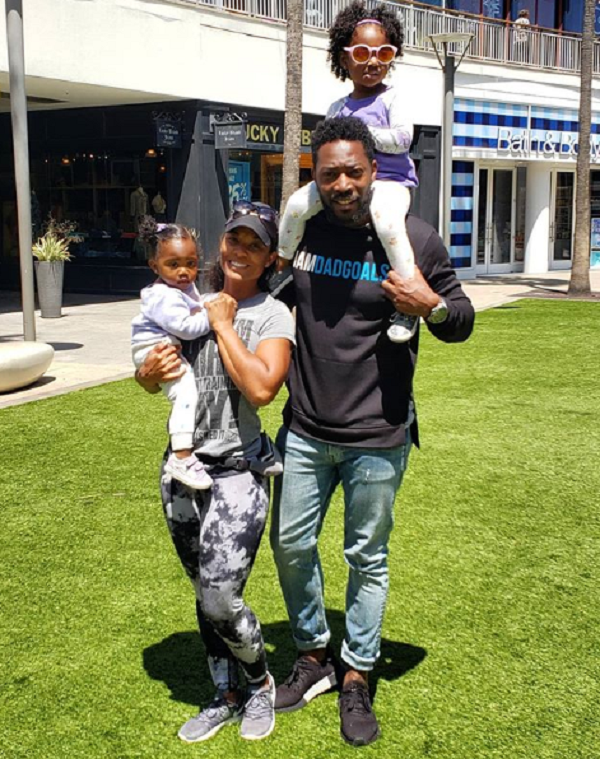 Three of our five children have some type of special need, and all of them struggle in some way with the trauma of the loss of their first family. Their medical needs have been thus far minor, and we are learning how to navigate through their trauma with the help of other adoptive families and resources within the adoption community.
In 2020, we made the decision to relocate our family to the Midwest. We felt this would provide our children the opportunity to grow up in a small-town environment near family and more time to get involved in school activities. With our move and new, bigger home, the subject of adoption came up again. As a family, we came together and decided that we would love to add to our family. So, in October of 2020, we began to pursue our current process. Having 5 daughters, we also thought we would only have girls, and we first pursued two sisters from Eastern Europe. But in May 2021, God told us to trust him and now, despite the long and unknown timeline, we are currently pursuing a nine-year-old BOY from China! After losing Hunter, God has asked us to trust him so he can redeem our hearts with our future son! We could not be more thrilled about this new adventure!
Our hopes would be that our children remain healthy, go onto college, and live very prosperous lives while pursuing their hopes and dreams. One of our daughters struggles with cognitive development due to a birth defect and will most likely live with us long-term. Our hope for her is that she lives her best life and we continue to learn more about how to help her navigate her needs while living with Kleefstra Syndrome.
Through our story, we hope others feel encouraged and hopeful that there are plenty of opportunities and resources out there to help you complete your family while thriving. Those who are doubtful and discouraged please know God has ways you can never imagine to help your dream of becoming parents a reality!â€
This story was submitted to Love What Matters by The Ost Family. You can follow their journey on Facebook and Instagram. 
Get more stories like this in your inbox! Sign up for Smile, our free daily good news email read by over 825K people!
Want to be happier in just 5 minutes a day? Sign up for Morning Smile and join over 455,000+ people who start each day with good news.