No matter how much you enjoy country music, odds are, you've heard "Jolene" by Dolly Parton. This catchy song is an absolute classic, and it's one that Reba chose to give two of the singers on her team: Al Boogie and Ruby Leigh. Not only did they do the song justice, they also knocked their performance out of the park!
Although Al and Rudy have two very different styles, the level of raw emotion and passion that comes through when they sing is absolutely captivating. Truly, Parton herself would be proud, I'm sure! That was certainly true of their coach, Reba, who smiled brightly as she watched them perform.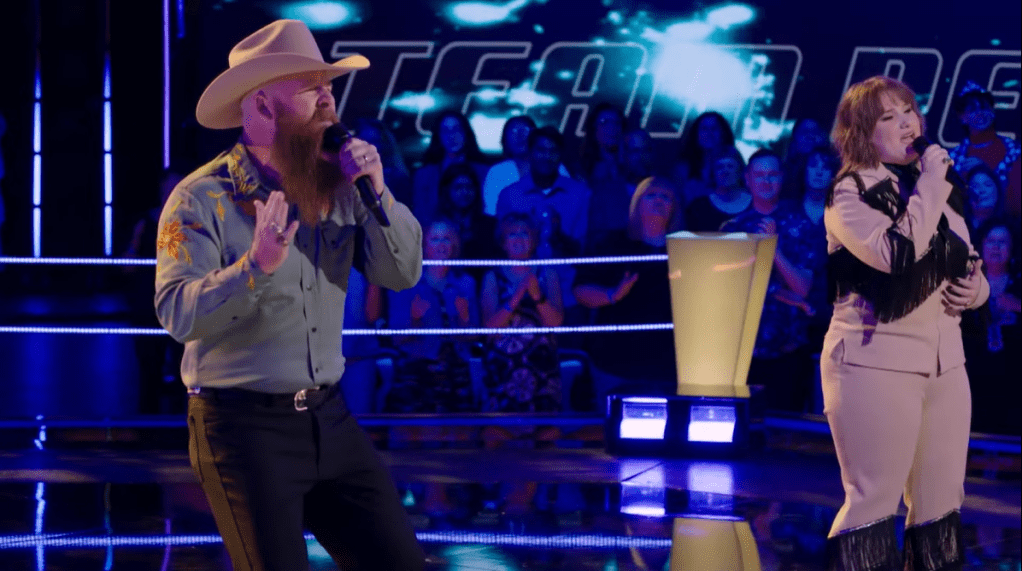 "It showed the versatility of you both," Reba said. "You guys did a great job on the choreography, singing together, making the parts your own — very, very proud of you. Couldn't ask for more."
Watch Al and Ruby nail their performance of this Dolly Parton classic to see who gets to stay on Team Reba in the video below.
You can find the source of this story's featured image here!
---
We need your support
We're a very small team competing against giant corporations for just a few, crucial minutes of people's attention each day–a few minutes that can be life-changing. If you believe in the importance of spreading good news into the world, please consider supporting our team today. Thank you.
Donate Now
---
Want to be happier in just 5 minutes a day? Sign up for Morning Smile and join over 455,000+ people who start each day with good news.