Let's talk about Lola, a dog with a purpose. Have you ever heard of a dog flagging down the police? It's no tall tale; it actually happened. In Wisconsin's Moundview Park, Lola did just that.
Recently, the Platteville Police Department was called to Moundview Park for a report of a loose dog. However, this charming girl wasn't just wandering; she seemed to be on a mission. As soon as an officer arrived, Lola made her move — bounding energetically into the squad car as if she'd been waiting for this moment. Nevertheless, what caught the officer's attention next was a handwritten note on her pink collar. It read: "Please help. Take me to a shelter. My name is Lola."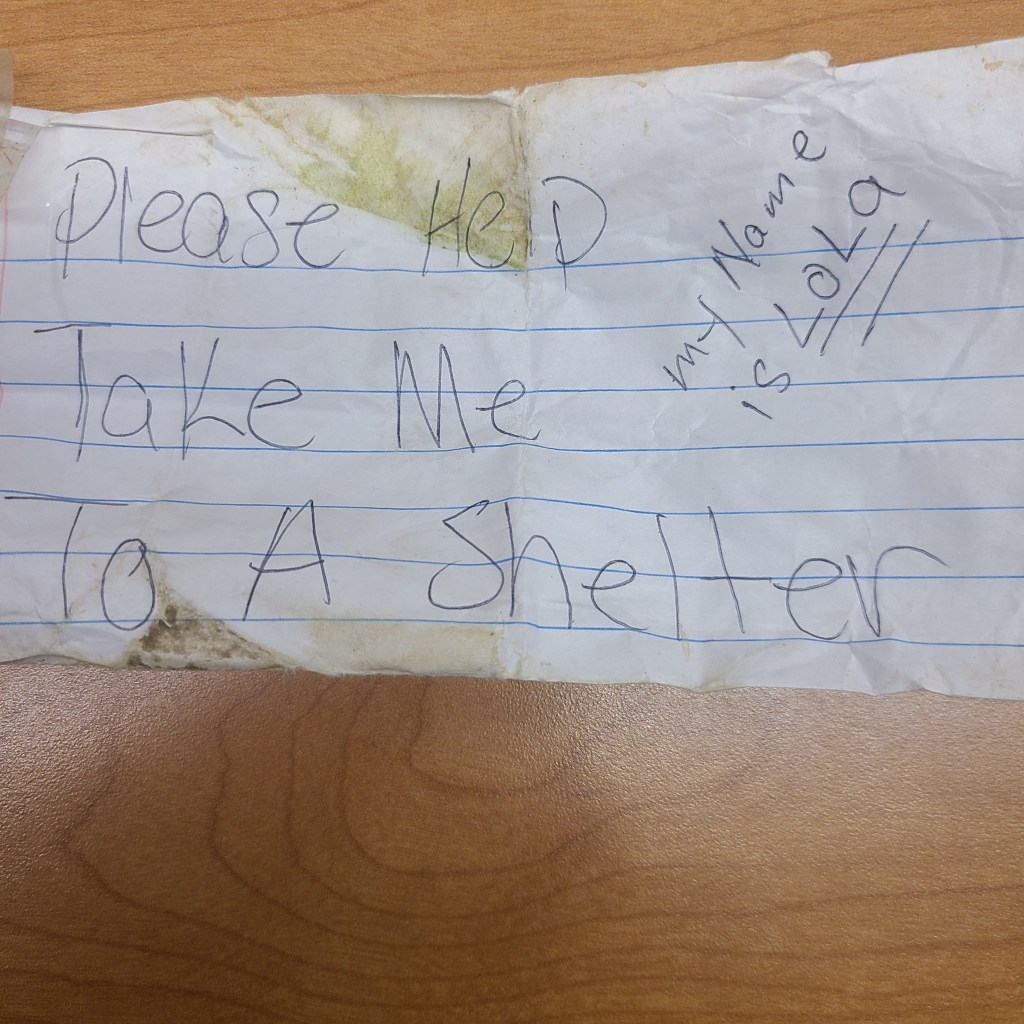 But, here's the thing — Lola hasn't found her forever home yet. Presently, she is available for adoption through the Platteville Vet Clinic. That's right — you could be the lucky individual to open your doors to this delightful pup.
According to municipal ordinances, abandoning animals is illegal in Platteville. Authorities are investigating her background and are keen on finding her original owners, although one can argue Lola's seeking new ownership on her terms.
Now, what makes Lola's story even more captivating is her direct way of asking for help. Animals are resourceful — take Bailey, a Texas dog who made her way back to her rescue shelter, by ringing the doorbell to get in. "These dogs are smarter than people give them credit for," said Loretta Hyde, founder of Animal Rescue League of El Paso.
After all, Lola flagged down the law, and now she's flagging you down for a loving, forever home. So, are you ready to answer her call? Share this gripping story far and wide — Lola's forever home might be just one share away.
You can find the source of this story's featured image here.
Want to be happier in just 5 minutes a day? Sign up for Morning Smile and join over 455,000+ people who start each day with good news.