Michael Jackson's "Smooth Criminal" has captivated audiences for decades, but you've never heard it quite like this. A Chinese musician, veiled in traditional garb, brings this pop classic to life in a completely new way. And yes, she does it on a traditional Chinese instrument!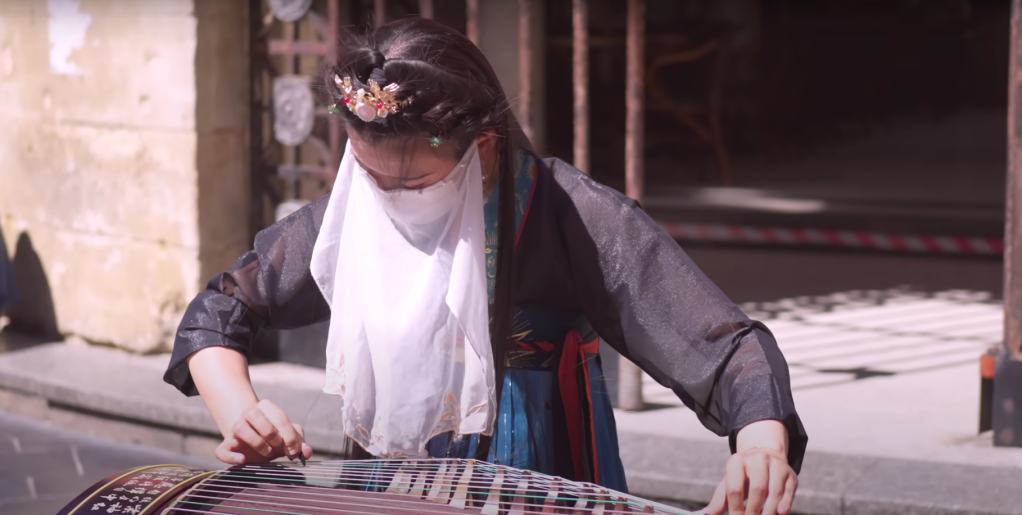 Performing with the "gu zheng", a string instrument deeply rooted in Chinese culture, this gifted musician reshapes the iconic song into a melodious symphony. As her fingers dance over the strings, the crowd gathers around her. Wearing a veil that conceals all but her intensely focused eyes, she doesn't miss a note.
So if you thought Michael Jackson's hits were locked into a genre — think again. This street musician has opened a whole new avenue, where East meets West, past meets present, and where musical souls find common ground.
Go ahead, watch the video below, pass along the melody, and let the world listen to a "Smooth Criminal" like never before!
You can find the source of this story's featured image here.
Want to be happier in just 5 minutes a day? Sign up for Morning Smile and join over 455,000+ people who start each day with good news.